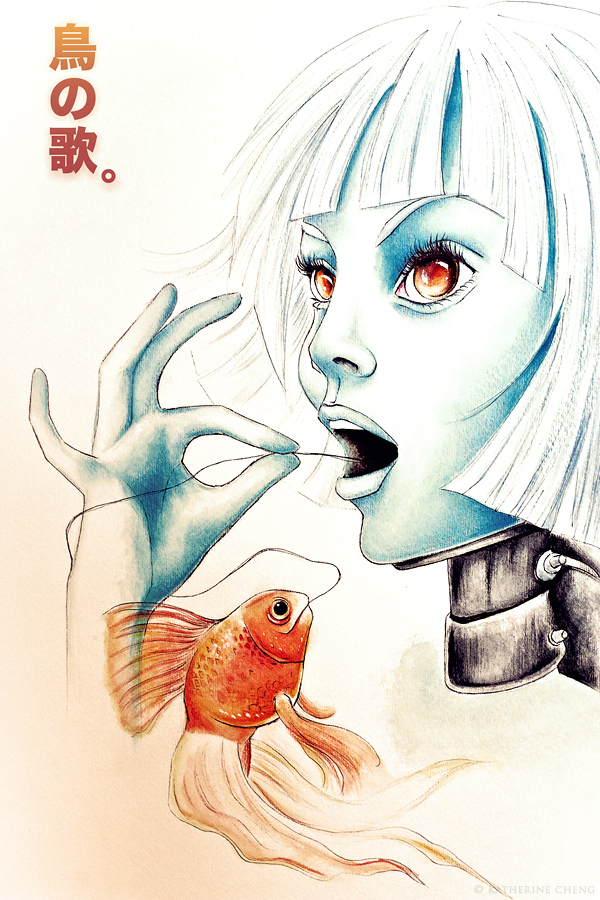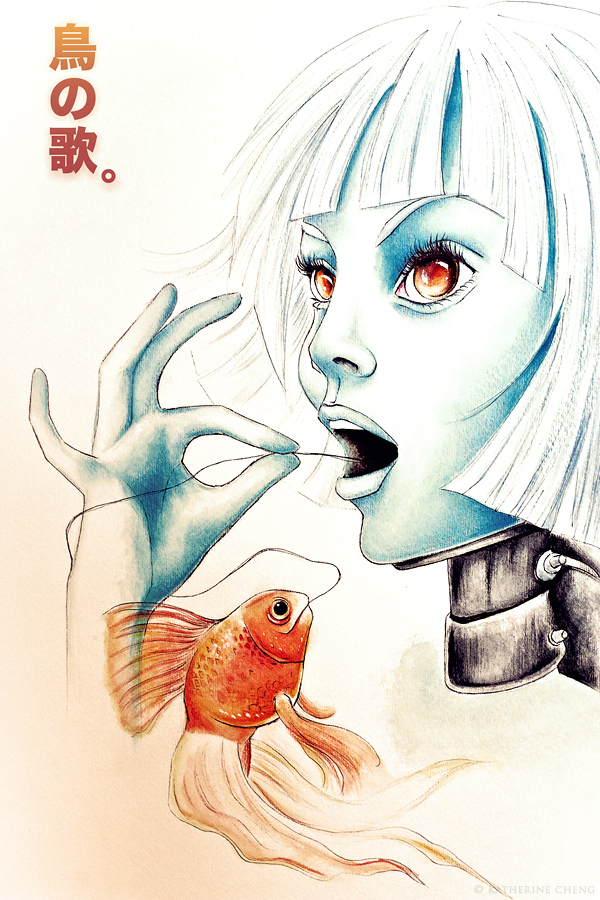 11x14"
Cold press watercolour paper
Watercolour, acrylics, ink, and colouring pencils
Photoshop for colour correction and Japanese text
</sub>




"We weep for a bird's cry, but not for a fish's blood. Blessed are those with a voice." </b>



I am so influenced by "Ghost In The Shell 2: Innocence"
Just something that came to mind when I heard that line.
Title derived from one of Keith's photos
lol fishy looks so happy



Thank you for looking!