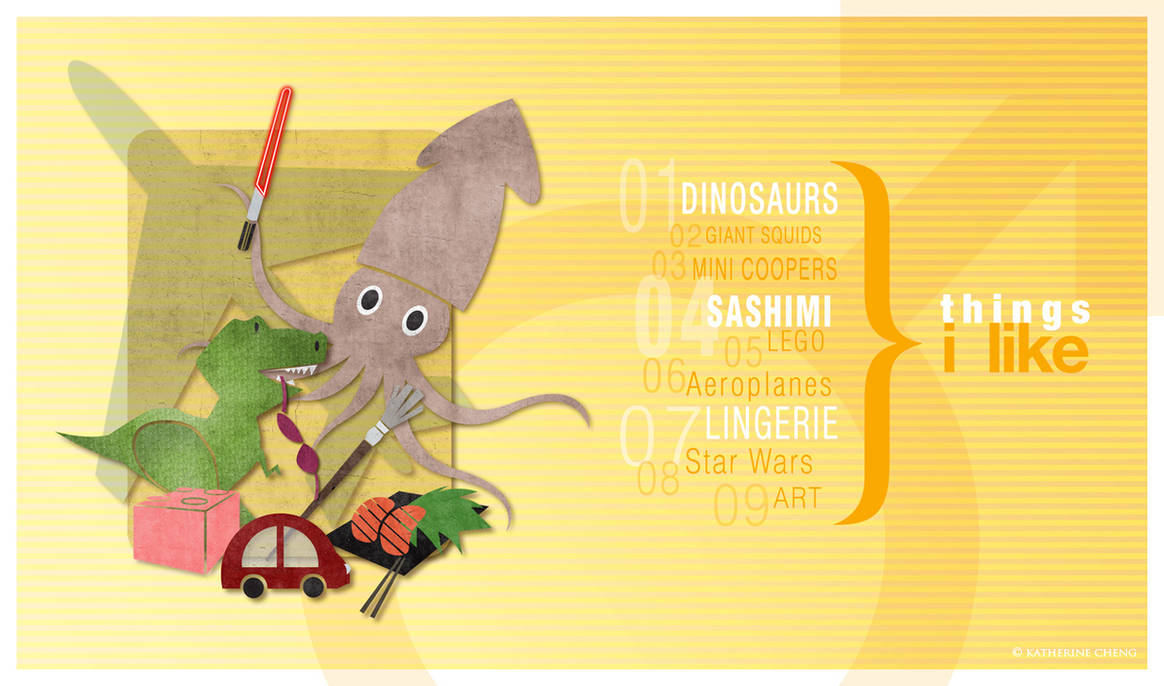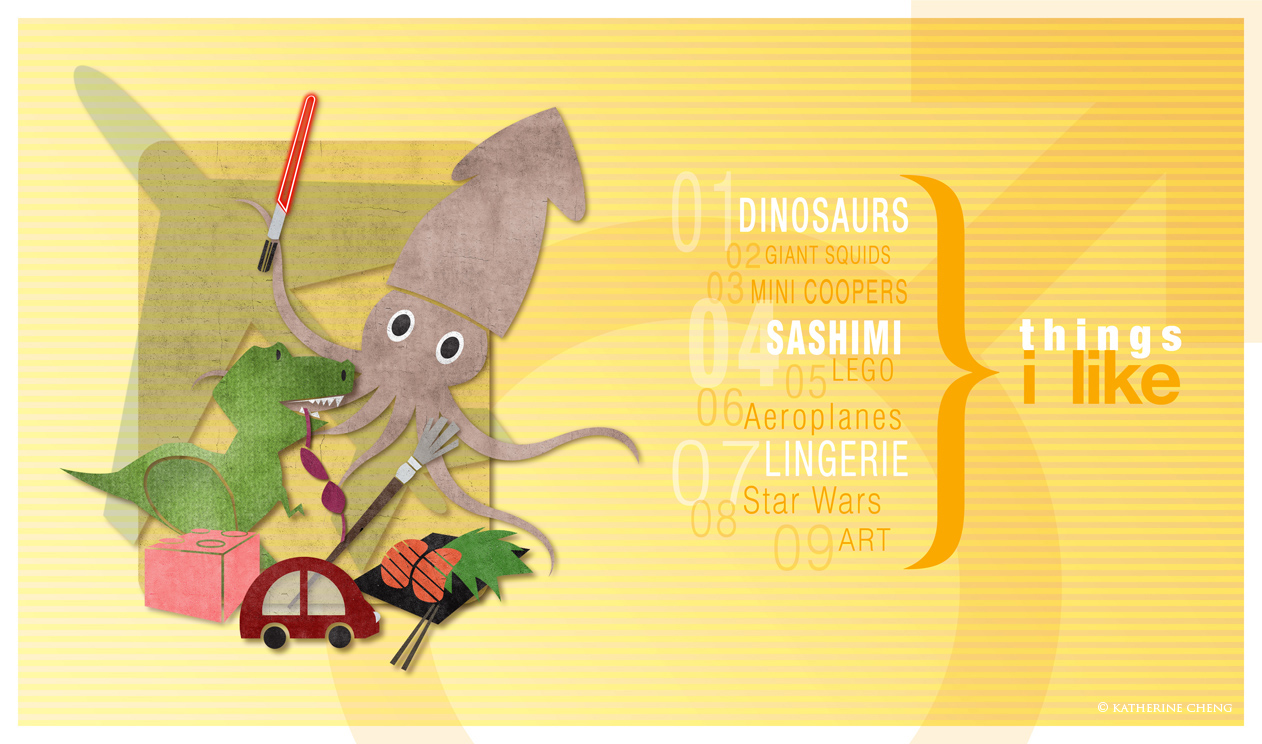 Yes, I know, only 9 things are listed.
Not everything has to be obvious, you know :P
Anyways.
This was done a couple of months ago.
When I actually had time.
Illustrator, Photoshop, Wacom Cintiq 17SX. The works.
Experiment with typography, 2D layout, et cetera.
Lots of fun.
Just got kind of bored with my page and felt it needed a colour boost.
The Film Characters line art project is still going on.
Kind of on hold. But not really.
So for now, enjoy something new :)
And as always, thanks for looking and commenting.