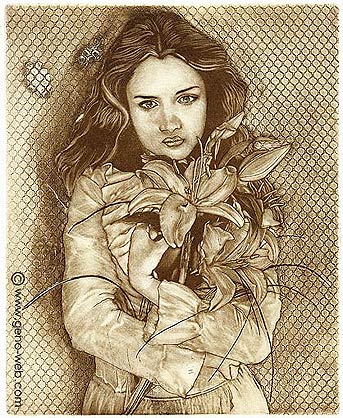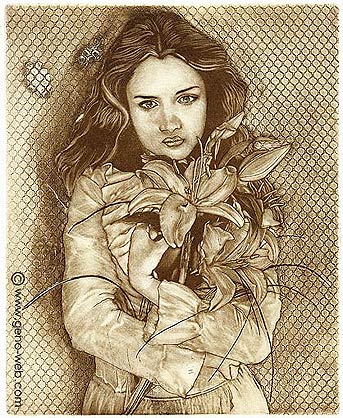 Watch
Traditional printmaking (etching, aquatint, mezzotint)

Thank you very much!
This model was a 20 year old Russian girl.
She`s holding lilies for your infomation.
Reply

This is a gorgeous print!

I love the intricacy of the background alongside the details in the girl's hair, the girl's facial expression, and the flowers.

Just out of curiosity, what type of flowers is she holding? Lilies?
Reply