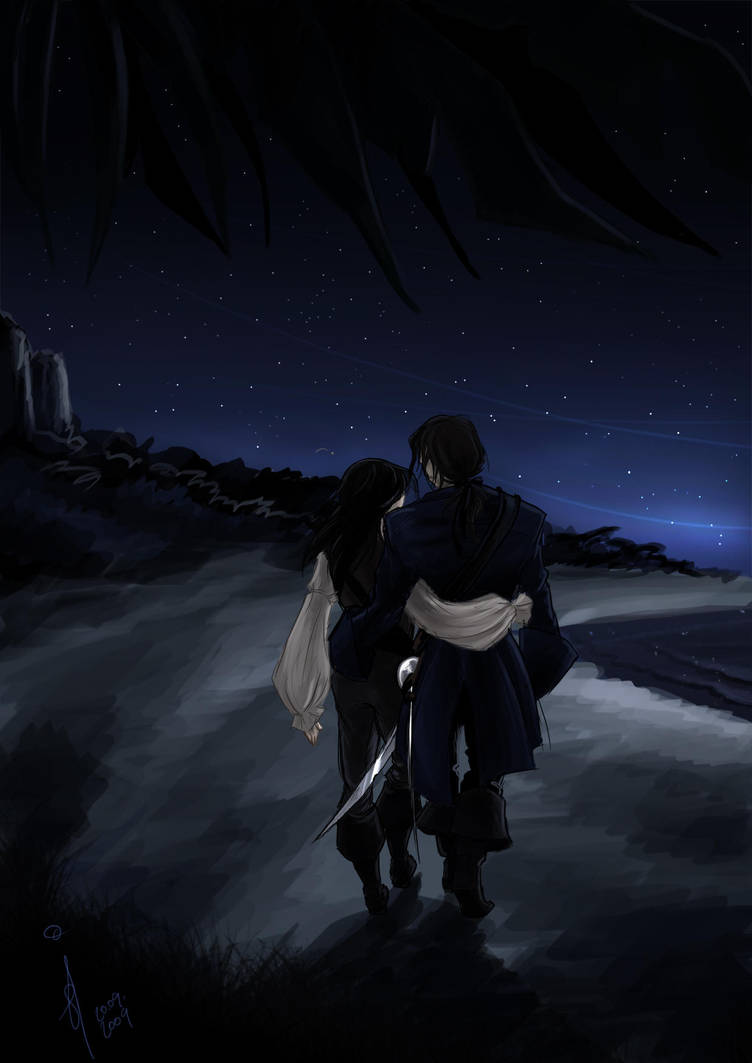 Watch

Is our secret safe tonight?
And are we out of sight?
Will our world come tumbling down?

Will they find our hiding place?
Is this our last embrace?
Ohh will the world stop caving in.

Muse - Resistance [2009]


Happy birthday

!






All the best to you!
Sal and James. Got inspired by Muse's new album. I know this picture is a terrible hurry but photoshop and my laptop screen was acting really strange (I think for most people this image is too dark D: ), blah me and my excuses. One day I will draw properly again.

Nah, it doesn't seem too dark to me, it's lovely.

I love the detail on their clothes and stuff and the speedpaint-ish look works well.

Oh, and I love the stars.

Reply

thanks

it's not really worth any kind comments, feel so bad about myself because I could have done it better, just had so little time.
Reply

Beautiful scene in its depth and simplicity. Does remind me of two characters from our LARP setting.

Reply

thanks

wow I've never done any roleplay, at least not live-action (that's what LARP stands for, right?

). I bet it's fun
Reply

Yep. LARP's live action roleplay. I've been a Game Master for...5 years, methinks. A friend showed this picture to me, without telling whom they reminded her, and when I told her, she said she'd felt the same. The curious thing is that these two characters have not been in any romantic relationship, although they care a great deal of each other, having fought together and such. So perhaps this does predict future.
Reply

oh-mah-gawlly gawsh!!!! you are AMAZING!!!!! <3 loves a million times over!!! thankyouthankyouthankyou!!!!!!

YAY!!!!!!! they are so hot look at that! man you are so awesome!!! this totally made my day Snow!!!

Reply

Muuuuuuuuuuuuuuse

lovely setting.
Reply