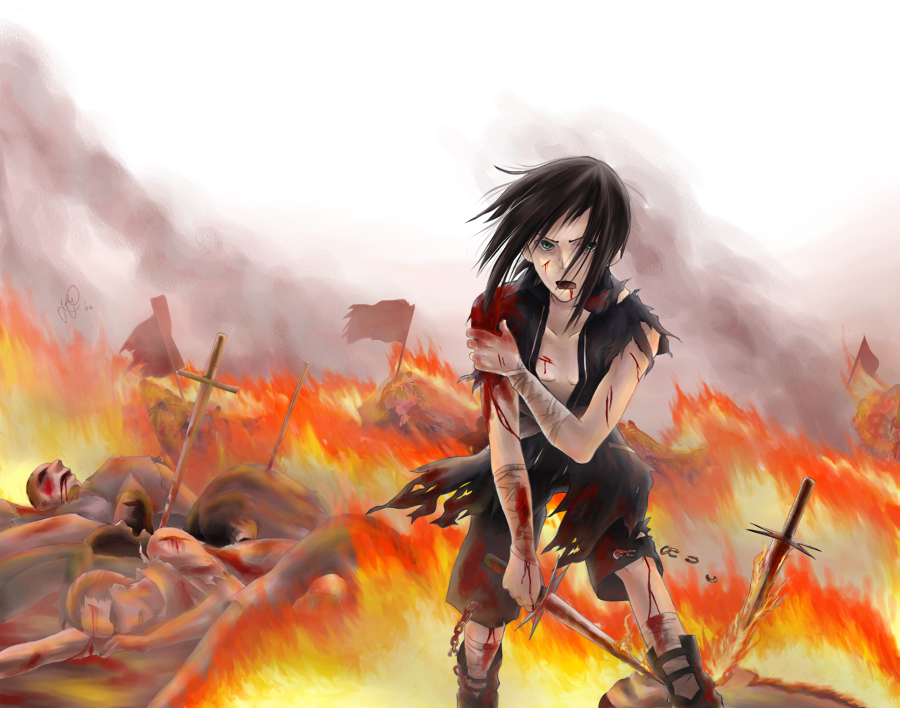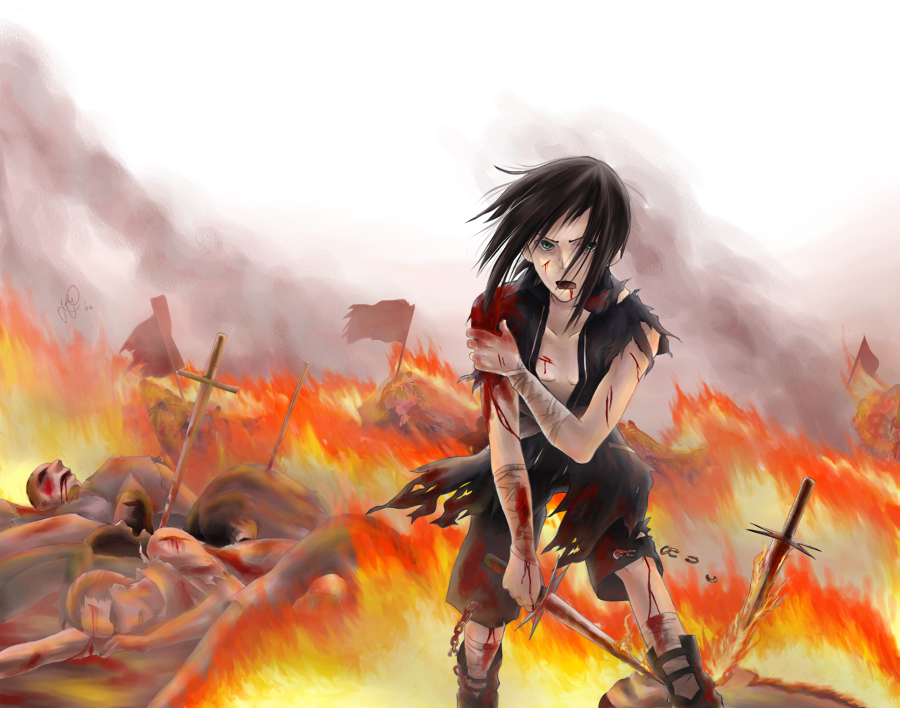 Watch
This is life, this is war, this is the world, a battlefield. In this battlefield, there is no right or wrong. You do what you have to do to come out on top. That is the rule of this cruel merciless world.

I think this is the bloodiest thing I've ever drawn. I drew this when I was really angry so I guess it makes sense.

This is a character I made for the collab manga I'm working on with a friend. His name is Ian but we nicknamed him "emo boy" because of his fighting style and abilities.

I needed some practice on Painter so this was my practice picture. I CGed very messily so I'm not that proud of this piece although it came out exactly the way I wanted. I'm only proud of Ian in the middle..the rest is crap. Especially the random ugly blobs of corpses in the way way back...rofl...those don't even resemble corpses OwO.

First picture I've ever CGed without help of photoshop effects! XD Only the lineart was done on photoshop.