Journal Entry:
Sun Aug 12, 2012, 10:17 AM
First of all, the best way to commission me is via sending me a
note
. Just say very shortly what you want and add a Ref Sheet and/or pictures of your character. Details can come later as I have to see first if I can even fulfill your wishes. Other forms to contact me, would be on FurAffinity, Tumblr or via e-mail:
snow-body@kabelmail.de
| The quickest answer you will receive on Deviantart.
What I am willing to draw: Canines, the rest you better ask but mostly is the reason that I am not good in drawing other stuff, though asking never hurts. By Anthro I am a bit more versatile, as the main anatomy stays humanoid.



I live in Europe, so it is
EURO
, so the prices stand in € here and all happens via Paypal. If you want to pay in USD, you probably have to pay more.
Transactions will be done via invoices, so I need your Paypal address. Only after the money is sent, you will be added to my to-do list (at the bottom of my profile) and the commission will be done - if not: no deal exists.


I really do not want to draw for points anymore, but if the case exists that you can only pay via those, then I'll still accept. You will pay via the commission widget, which I will extra put on my profile for your specific commission.

You may see set prices here, but it can always rise, it all depends on your wishes and how complicated your character is. General my price list can change once in a while as I am slowly getting back into it and my style changed quite a lot during the years and thus also the time I need for it.



When the to-do is not long, which you can find on my profile, it will be most likely done within a few days or less but no guarantee of course. My max. is two weeks, but it might become more due to me still being stuck in school or my to-do list being too long, so apologizes, if I need longer than usual! UPDATE: I set my absolute max to 8 weeks, I still intend to get it done as fast as possible though, but no promises anymore.
Size: 500 x 500 px

Price: 15-20 €

Details: A very simple headshot, png or with one-colour background.
Special: 2 characters: 25 € | 3 characters: 30 €
Size: 500 x 500 px

Price: 20-30 €

Details: Basically an Avatar, but messier as it is a sketch style, with just more details. It is an updated style from

this

.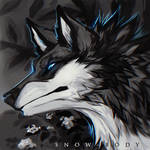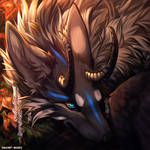 AVATAR

Size: 500 x 500 px
Price: 30-40 €
Details: A detailed but small headshot from your character with a simple background or a completely plain one, with just one color.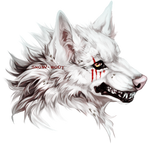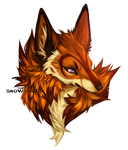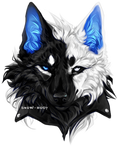 HEADSHOT

Size: 400 x 400 px ... till 600 x 600 px
Price: 30 - 45 €
Details: A detailed but small or slightly bigger headshot from your character with transparent background, basically none. Decorations such as flowers, sparkle or whatever you wish can always be added and will barely cost anything extra.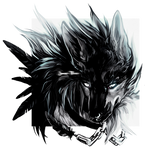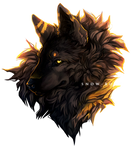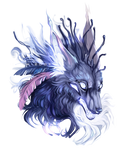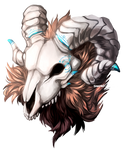 PORTRAIT

Size: 700 x 700 px ...till ca. 1000 x 1000 px
Price: 45 - 65 €
Details: A detailed big headshot from your character with no background, thus transparent. Decorations can always be added in the background, such as swirls, flowers or whatever you may wish. A real background can be always added, if just color or something more detailed, but that will raise the price.
Basically all Headshots, giving everything a different name though, so I know easier what you mean. Anyway, is there something specific what you want, which is not listed here, simply talk to me, but I am sure those examples give you already an idea what your wish may costs then. To the sizes, by Headshot and Portrait, not all drawings will or can be square, due to the pose, so size will always vary a little.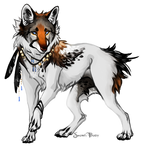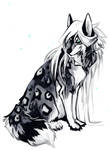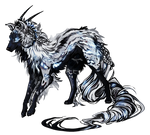 SIMPLE FULL - BODY

Size: around 1400 x 1200 px
Price: 40 - 60 €
Details: A partly detailed full body, in my experimental style but with less details. Depending on the character's markings, may get a bit more detailed. Transparent background or just one colour.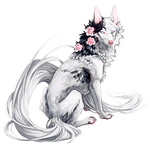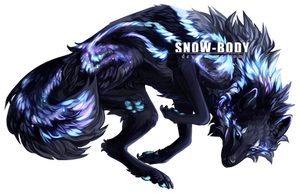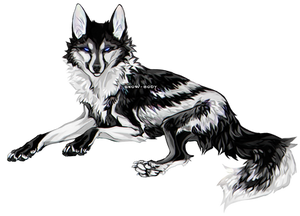 EXPERIMENTAL FULL - BODY

Size: around 1400 x 1200 px
Price: 60 - 80 €
Details: A detailed full body where I allow myself more freedom, it is basically more abstract and the style can change, basically try to make it more interesting. Backgrounds will be transparent, or one colour, whatever you wish or somewhat detailed. *It may be called experimental, but know this is my main and favoured style.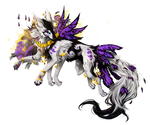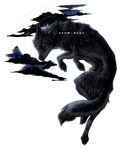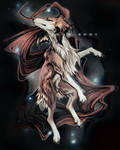 DETAILED FULL - BODY

Size: around 1500 x 1200 px
Price: 80+ €
Details: A very detailed full body where can exist a kinda simple background, such as in the example or much more detailed but the price can change quite a lot then, also forever depends on the character's details. No background is of course, also possible or just one color.
The size by Full Body art is a bit tricky, it will vary, because in the end it depends mostly on the pose, but I can tell it is always over 1000px and beneath 2000 pixel. Gentle reminder, that when I was more active, I drew always rather small, always around 1000, so definitely nice improvement, though also have to blame the program I use now *snorts* Anyway my style is semi-realistic, I like this mix quite a lot by my style and is simply perfect for me.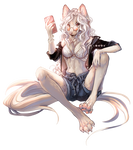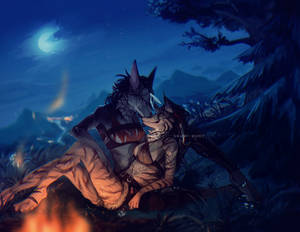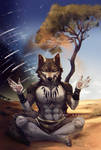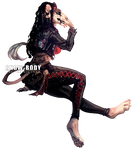 ANTHRO FULL - BODY

Size: over 1000px
Price: 70+ €
Details: A detailed full body where can exist a kinda simple background, such as in the example or much more detailed but the price can change quite a lot then, also forever depends on the character's details. No background is also possible. Just from the waist works too and would be a bit cheaper.
*Price can go lower if you just want bust or so.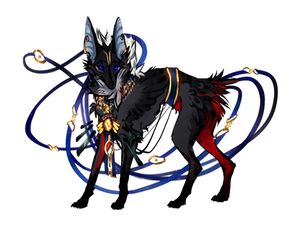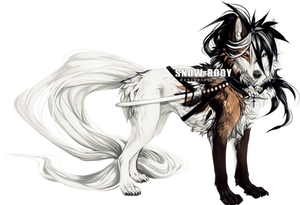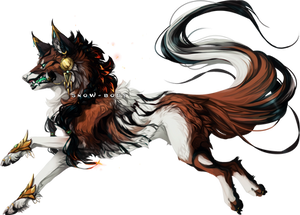 DESIGN
Size: 700px till 1800px
Price: 50+ (simple) 70+ (detailed) €
Details: These are tricky, because you require discord as I need to be in contact with you and it makes a lot of things easier such as getting quicker answers and especially sending tons of wips to you, which will show different versions, where you have to decide what you like more, or simply voicing more of your ideas, send me photos, draw a little bit yourself to make me understand, whatever - all is possible. It allows us to create together (yes teamwork) the perfect design for you. Due to this close work, I may get a little bit annoying, bit too often it happened that some of my questions were ignored or missed, so I have to repeat them. Also you might be unable to decide yourself what exactly you want now aka have fun experiencing the hell of designing! Sadly not that easy all the time. Meanwhile, you are allowed to resell my designs once they are yours, but the new owner should always comment, tell me somewhere it is theirs now. If you still want fur details, it simply gonna cost more and I can always make two versions, one without details and one with.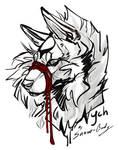 SKETCH
Size: 500px till 1000px
Price: 5 - 10 €
Details: yeah, if you want to see your character in my second sketch style, a more detailed one, the first one is basically often just a mess of circles, WELL HERE YOU GO, the cheapest thing on the list. Can be full body or a headshot. Colours are optional, which I will only add, if I think, yep that looks better. I wish I could show more examples, but I upload too rarely any sketches. Btw, the finished drawing, will be either uploaded to my scraps or on tumblr.
Once done with the image it will be uploaded on Deviantart, most likely already in full size. If requested, you can have the version without watermark, but ask me then after it is finished or at the beginning, just tell me. Another extra might be that I upload the steps, though there is no guarantee, if you want the steps though, it costs a bit extra. Around 5€, mostly because it's annoying to constantly screenshot.
What you can do with my art: Use it for whatever you want, you paid for it, though do not claim the art as your own. Credit is always nice (especially if uploaded on other websites), but not needed as you paid for it.
After you got the art, is the chance low to ever get them again. I save all my art on my PC but sometimes comes the time I delete a lot again, so if you ever lose those works, I might still have them or not. Reasons why I love to upload almost every piece I make, if you don't want your commission to be uploaded anywhere though, you have to tell me that before payment, just so I know.