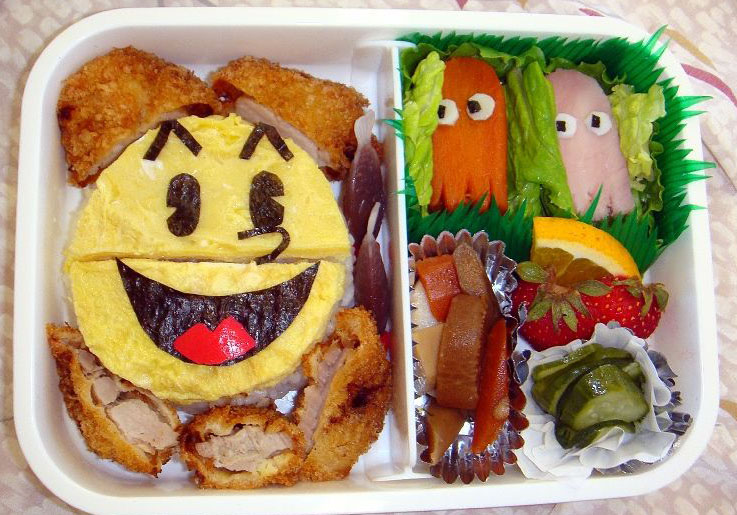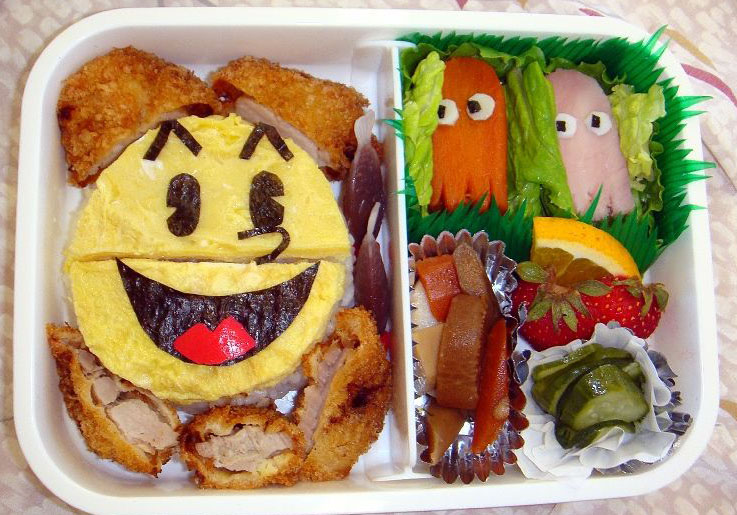 Watch
Why I had no life today.
So I had to make a character obento (kyaraben) for my Japanese class. An obento is a Japanese-style box lunch. I chose Pacman!
Ingredients:
> Pacman- tamagoyaki (egg), nori (seaweed), akai kamaboko (fish cake).
>tonkatsu (pork cutlet)
>gohan (steamed rice)
>Ghosts- carrot, ham, hard-boiled egg, nori
>lettuce
>onishime- gobo, satoimo, daikon radish, carrot
>sunomono (vinegared cucumbers)
>strawberries
>orange slice
time to make- gosh, too long! haha well I started at like 2:30 and ended at 8:30, soooo about six hours! But the tonkatsu was leftover and my grandma made the sunomono. But I'm a total perfectionist; I probably spent an hour alone on my lovely carrot ghost.