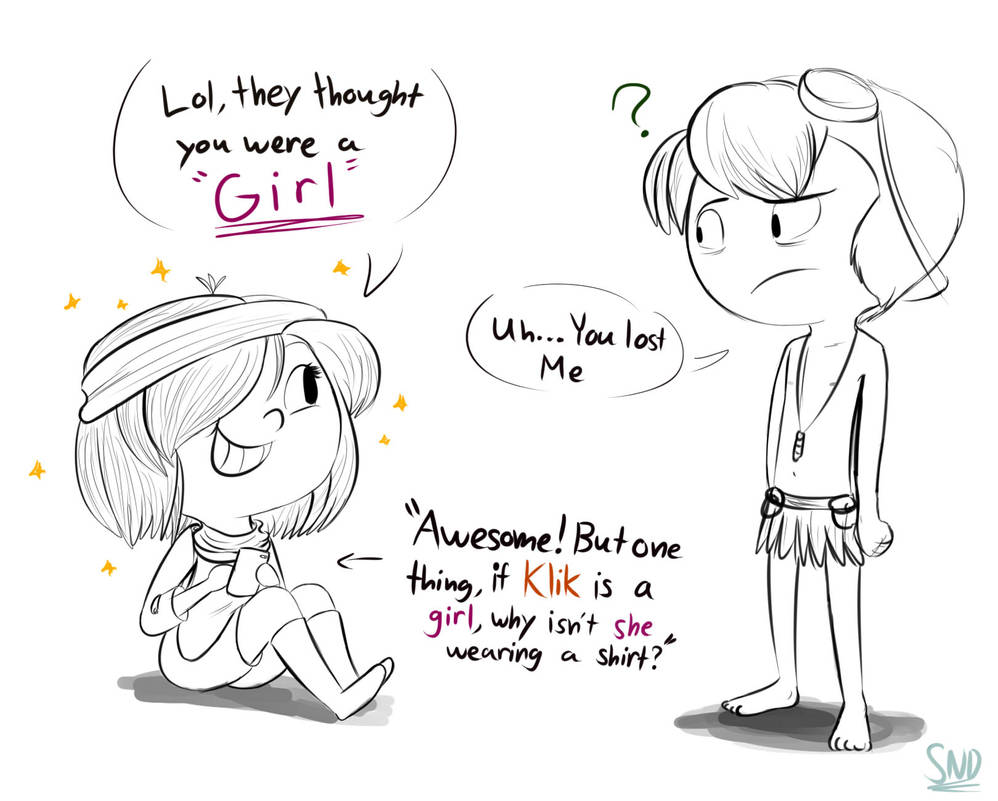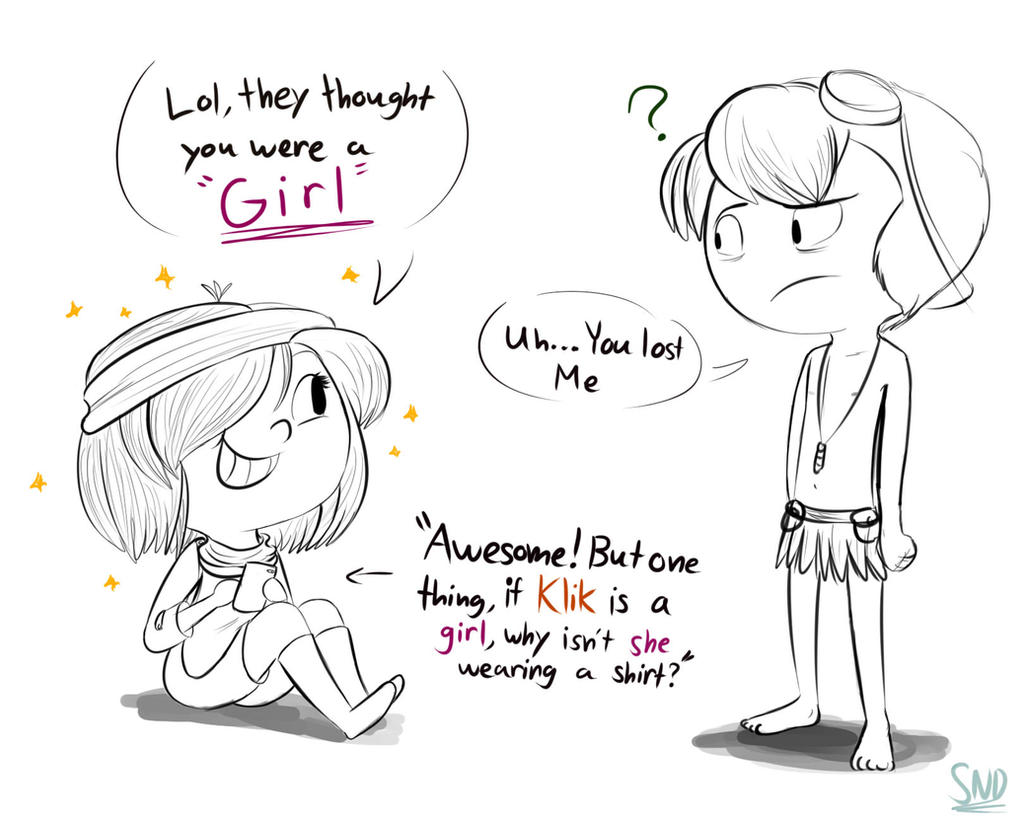 Watch
Just a little doodle :I (I can't believe I haven't drawn him for awhile...)
Though I remembered reading the Pygmy Peril #2 where I read a fan's question which literally made me lose my marbles

If you haven't read that part, I suggest you should probably go check it out now if I were you
Klik (c) Bolt Creative/Pocket God
Klydia (c) Me

I don't see single girly thing in him only thing I see is girly is his attitude.(don't get mad)and yes I know he is 100% male.
Reply

That is seriously what I thought too until I saw the Christmas video (which was after I read Comic 5) in which the thought popped into my mind "Ohhhh! Kliks a dude. Okay!" and I believed he was a girl even when reading the first Pygmy Perils. But yeah, I feel bad for the poor guy. Guessing Ooga started the rumor?

Reply

Way to lower his self-esteem!
XD
Reply

Oh,I remember reading that!I just say there and made this face :/
Reply

I cracked up when I had read this in the peril!!! I forgot about this! Oh man the expressions are perfect and priceless!!

Reply

Klik's face though...

I kept thinking of Ooga popping out of nowhere and insult him..
Reply