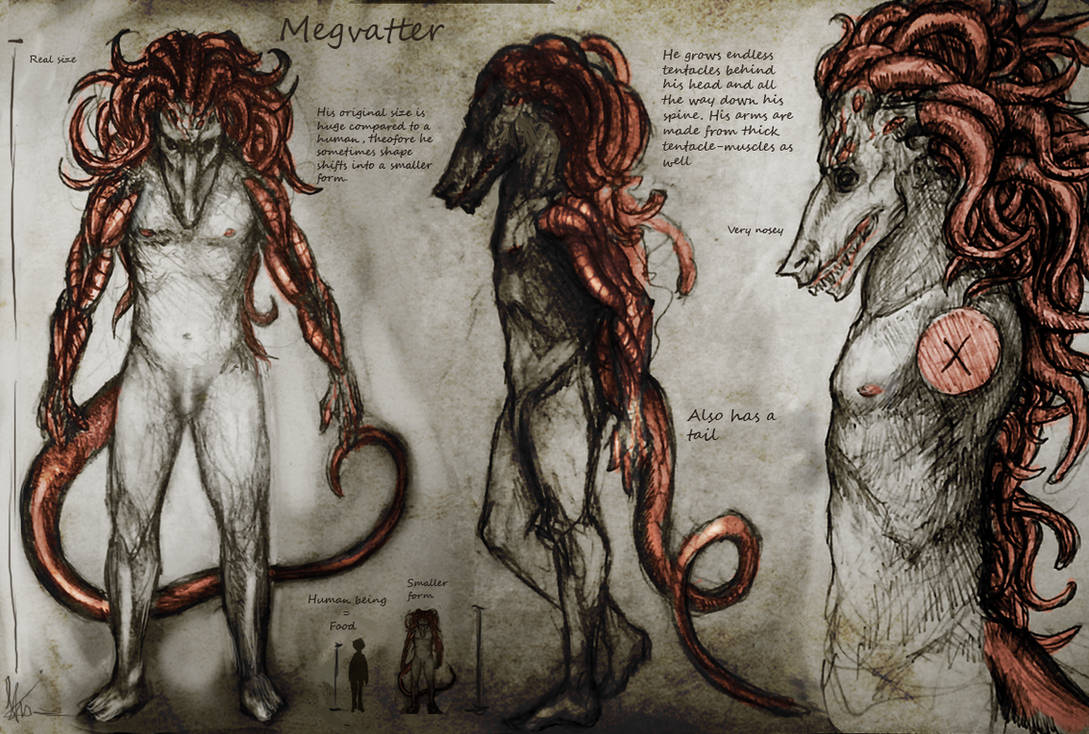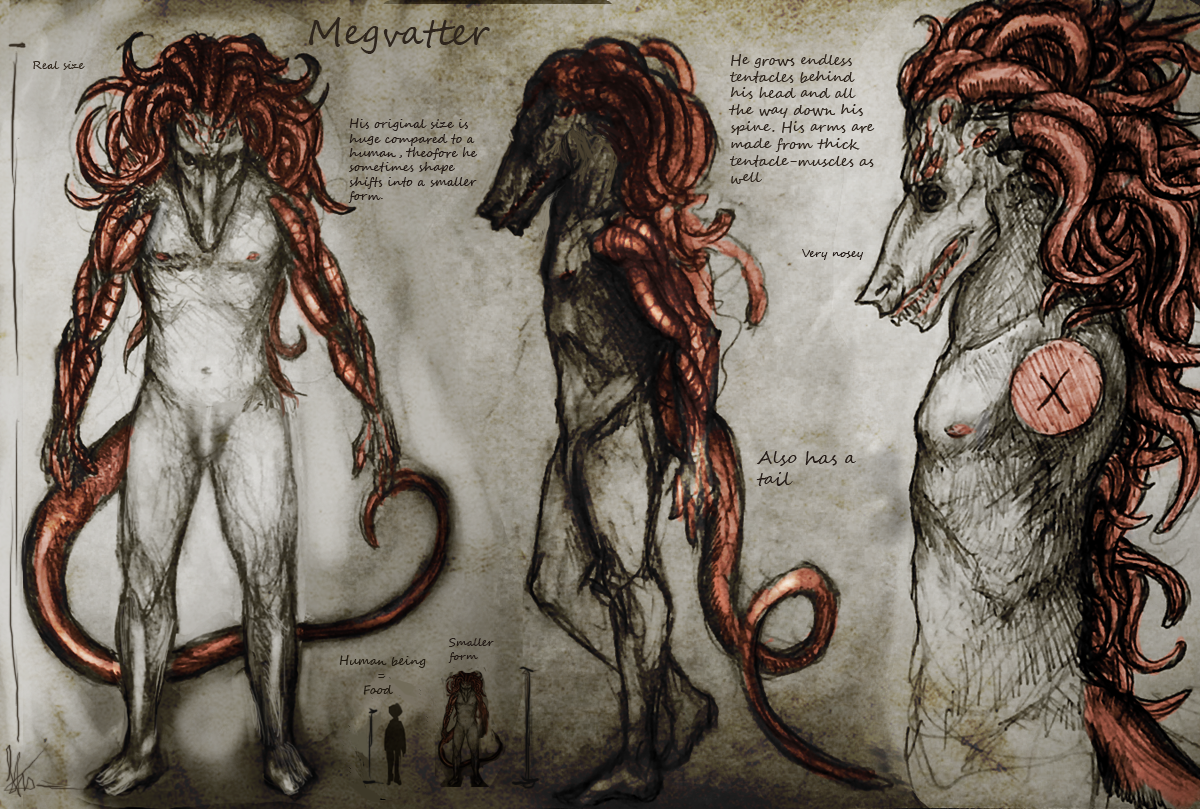 ring a bell -->
further development sketches for the monstrosity monster. The original concept of "monstrosity" was to great a god-like monster. In other words Megvatter is a God of my own wicked world inside my mind, and he feeds on people of course
how original
anyways I might work on him more when I'm not bored, enjoy the dirty sketches for now

love the medusa-like tentacles

Reply

I know I should expect disturbingly excellent things from you, but this is wicked cool.
Heh, smaller form...HE'S STILL SO BIG COMPARED TO A PERSON uaagh. I'd hate to run into him.)
Reply

I think they just go to the same hairdresser.
Reply

[link]
Look you make me dig up ancient drawings.
Either I'm unimaginative or that's a spooky coincidence! I have a god-character called Lundhama. One arm's a mass of tentacles.
[link]
and it has tentacles like hair. P:
I just find those three things quite a coincidence.

There goes me thinking I was original.
Reply

Reply

Well mine
was
humanoid.

Haha, absolutely. They're both enormous. Lundhama's a manifestation of rage... he exists only to destroy. Long story short two brother-gods decide the world is corrupt and that to end suffering, they must end it. Shenanigans ensue. Perhaps slightly worse is that they succeeded.
Reply