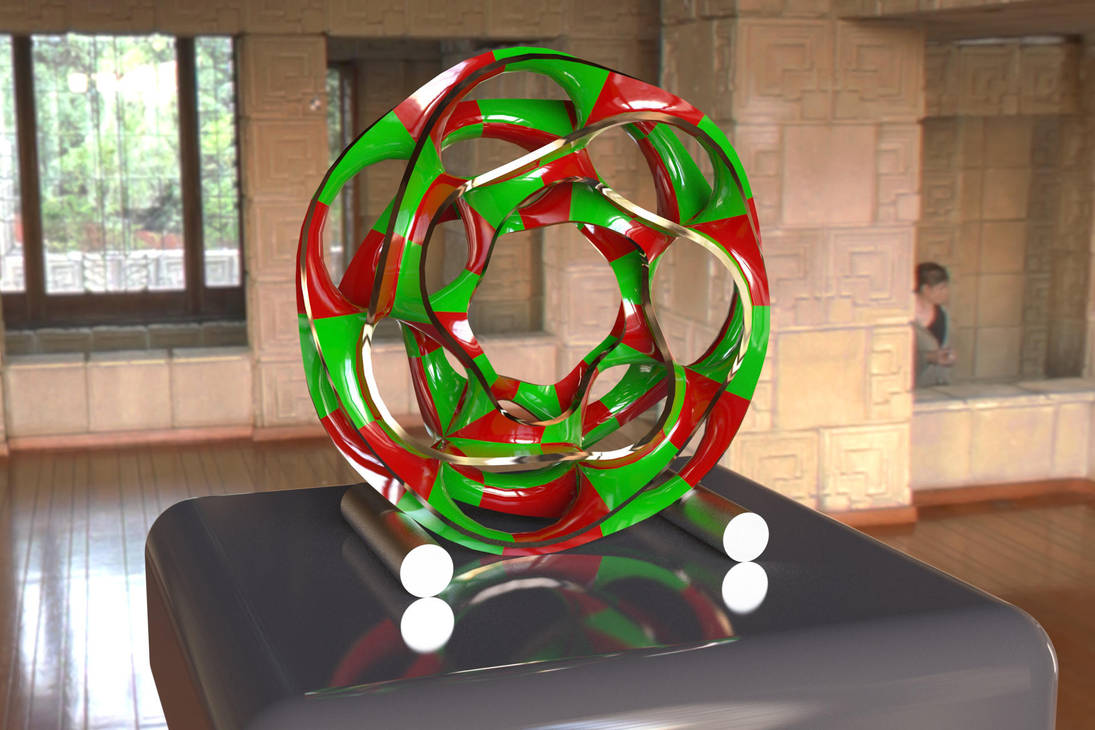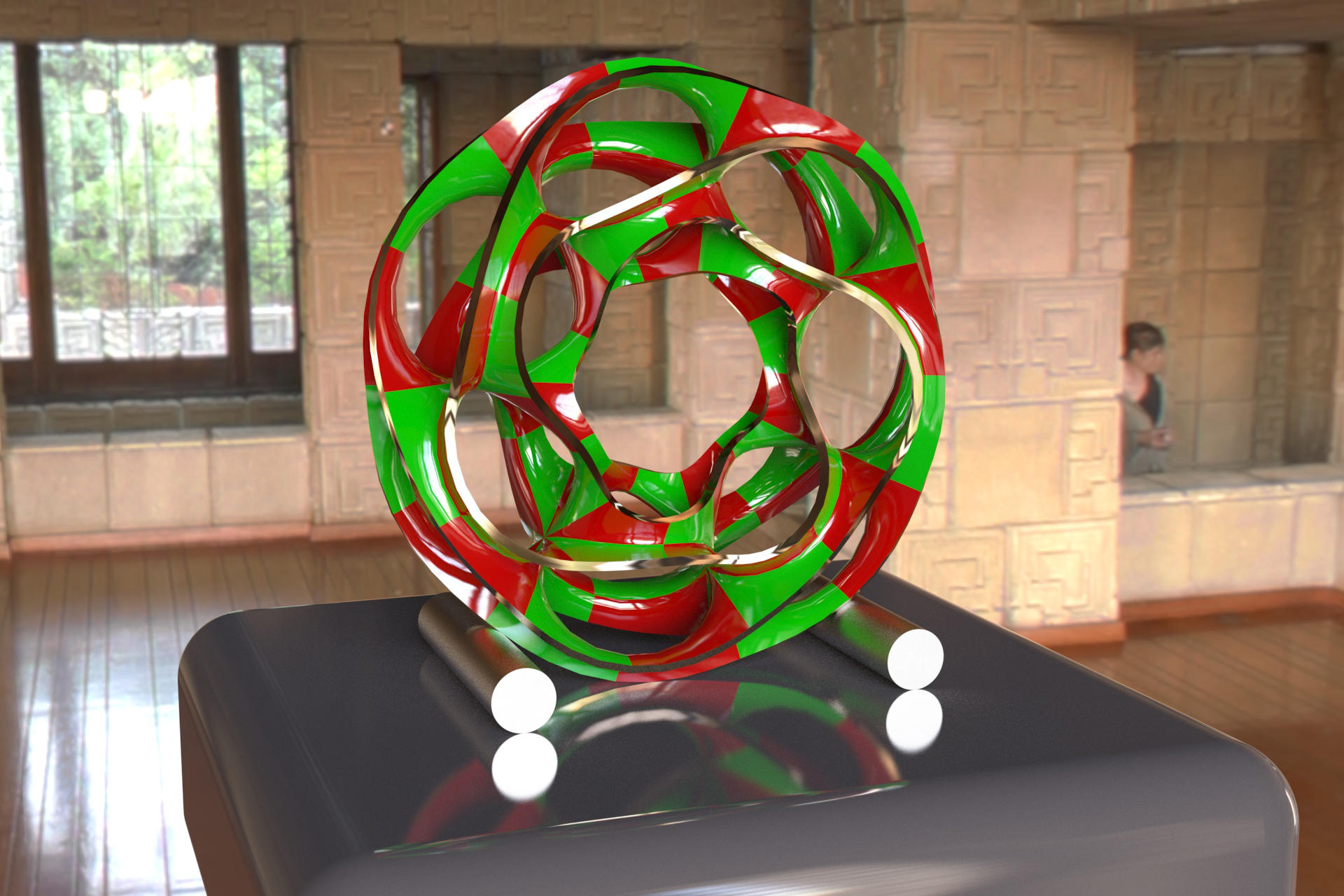 Watch
My attempt to render a sculpture made by the
"Scherk-Collins Sculpture Generator"
, following similar renders by
*matrixmode
and
*BarberofCivil
.
Kind of looks like the world's most bizarre mag wheel.

Unfortunately, the actual sculpture generator requires MS Windows, so I can't run it, and ended up just rendering one of the example models on the site... :-/
The model is a bit low poly, maybe some surface-subdivision would be a good thing.