After a loooooong draugth of photos they are comming back! I have just uploaded the photos from the stallionshow at Stav. Still not completly finnished with them as I plan to also write the resultus of the stallions photgraphed. I just got the catalaoug myself so probably doing that tomorrow, and boy do we have some hot stallions this season! Good and uplifting resultus for the Nordlandshest / Lyngshest breed!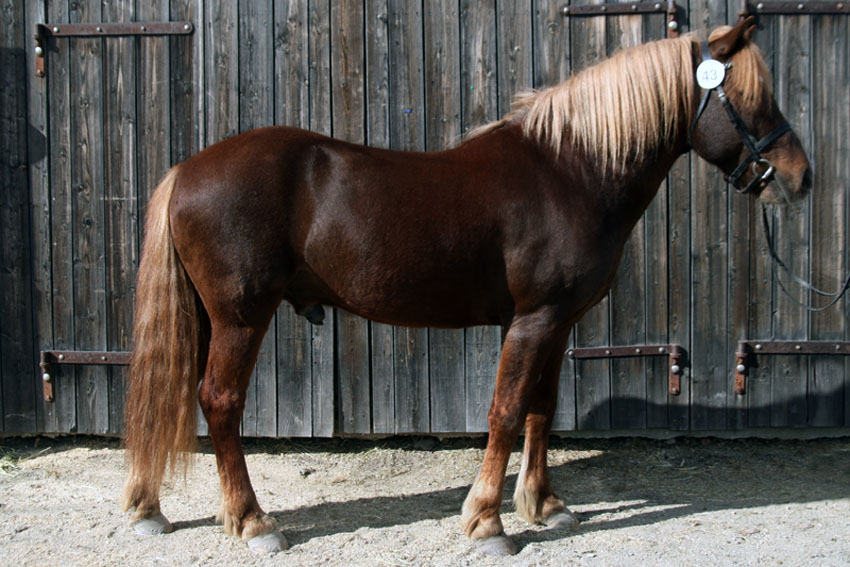 Bjørkemåne one of my favorite stallions. Exselent tests, a good head and stunning colour!
I do also spend more time at Kjetils farm now so there migthy be some morse tractor shots comming up as he has some gorgeous old tractors and of course the German shepherd Va. Va is stunning in all situations and I already have photos of her in my stash. Can't wait to get them up and out!
As in drawing not much is going on, I have a few reff sheets waiting to go out, and one bigger drawing but nothing to major. Small projects and intern things are beeing done in the background. Migth start up with some minimalistic logos again as they are fun and easy to make.
Life for me now is Perry stable but busy. I have a job now again, and it looks like I am syaing so that puts 1 ton of my sholders. Jojo is beeing tweeked and exsercised to perfection as he has a grading show comming up. This time they are going to watch him under saddle as well as movements on the ground and body. This means a lot of work on me and him. In general this for us means very very very long hikes and diffrent terrain. pluss some very boring flatwork in the arena. We also are part of a theater that's soon to premiere so when June is over I am going to be a super happy camper. Then I think I will take a break from everything that is stress and pressure too just enjoy the summer.
Greetings Snofte!
PS_ Thinking about adding a gallery for my horse hiking trips as I have many many good shots in there.