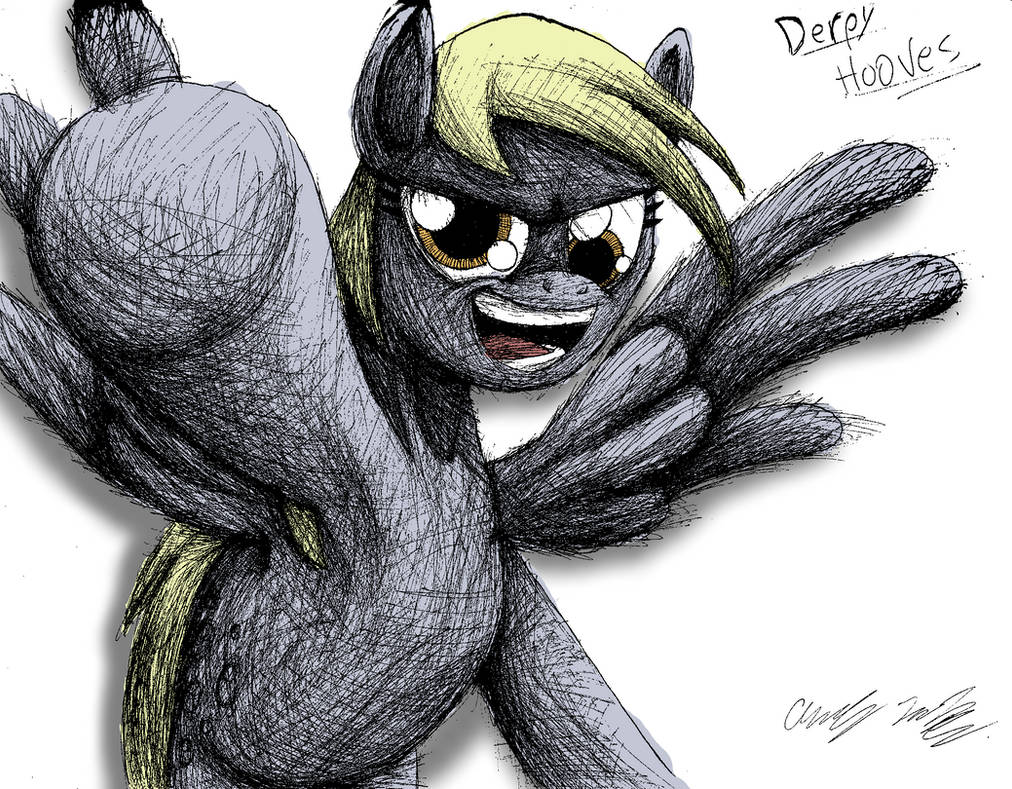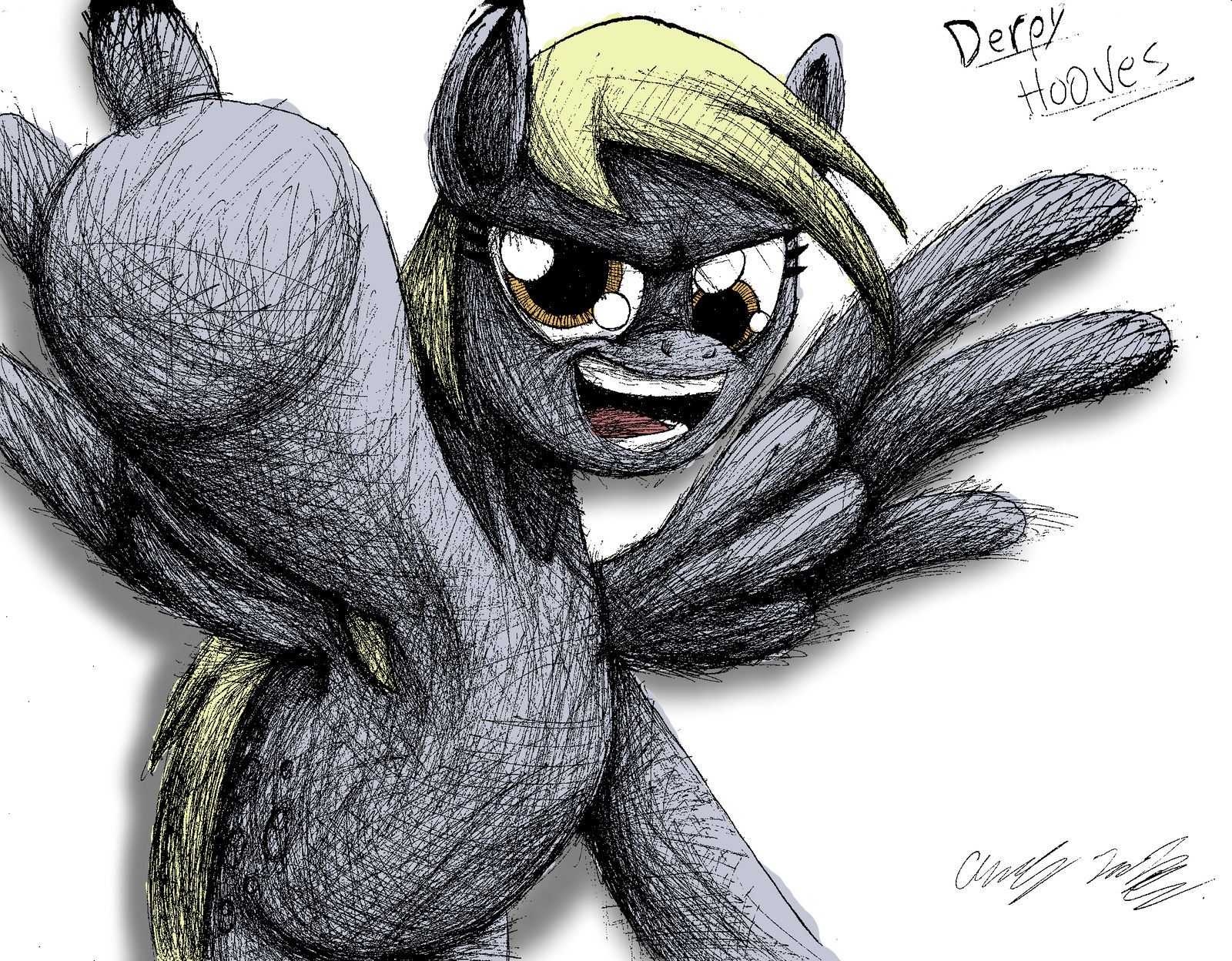 Well, I drew up Derpy. The hoof is raised with the clever grin so as to say "THAT just happened!". Me and some buddies were watching some mind-blowing Doctor Who episodes, and we kept repeating that line to each other after every single plot-twist. I forgot about it about it half-way through and I figured it could be either a brohoof or an "Objection!". Your call.

I tried to give it less contrast than the Poirot-Pie drawing, but it didn't turn out, so I panicked and shaded everything darker. Meh, it looks good enough.

This is also the first pic I scanned in black and white and colored on the computer that I have yet to find any really big flaws in. Watch, right when I finish typing this, I'll notice something huge.

You can use/modify this for whatever you want, just give credit where credit is due.
Derpy and MLP belong to Hasbro.
My epic pen, which I also used for the Pinkie pie sketch, belongs to me and is STILL working. I'm telling you, this thing is the ultimate survivor...

Epic Derp Hoove!! Yeah!! X3

the way you did it looks pretty cool.

Reply

No comments? FOr shame! I absolutly love your cross hatching style. It really gives a great sense of depth and dimension to the piece. Derpy is such a boss.
Reply