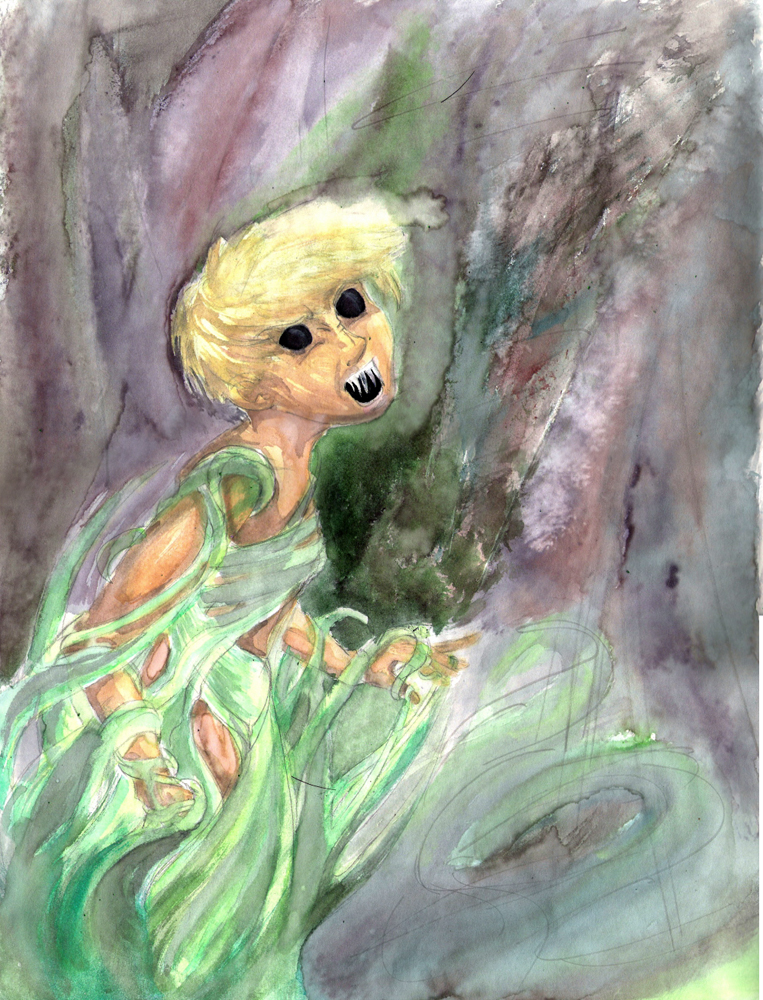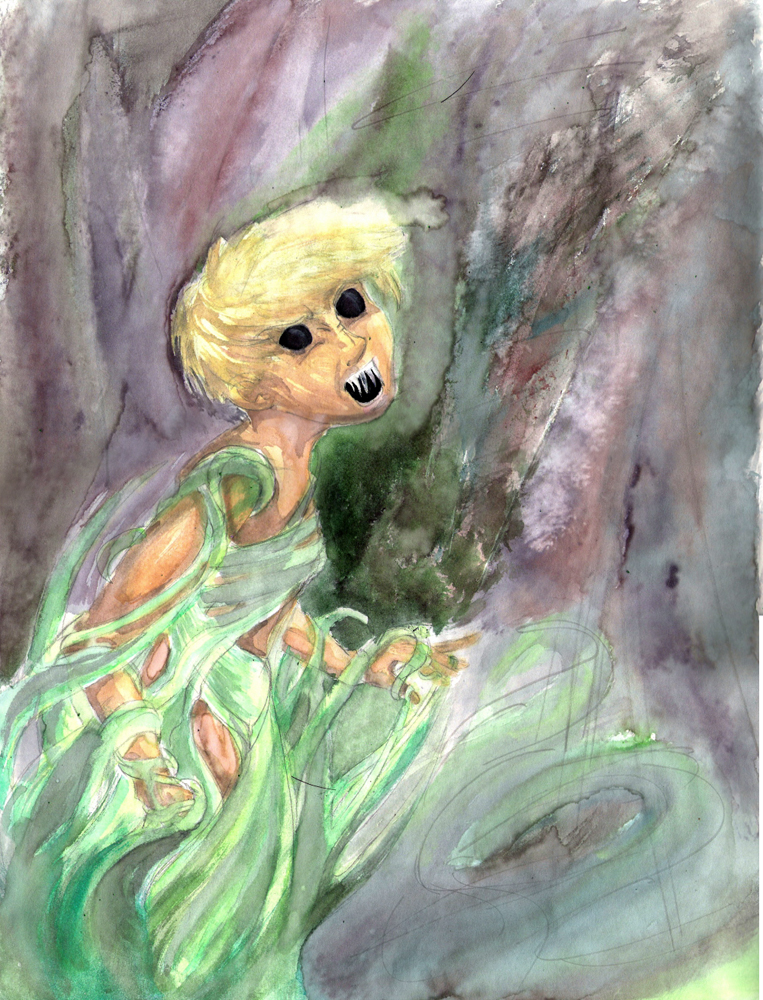 Watch
Yay! fun with water colors!
Actually finished this awhile ago, but it's been floating around my hard-drive collecting metaphorical dust bunnies while I tried to put it together (it was large and I had to scan it in two pieces and put it together in paint, which sucks, and which I did, very badly). ~
musicalluna
finally took pity on me and did something with her magic photoshop pen, and vwa-la! It iz done! Oh, and as my friend Bryan said, the background, which orginally was supposed to be a murky forest, is instead symbolic of the MURKY DEPTHS OF DESPAIR.
Though I feel like I'm cheating, putting this in macabre & horror. It's not very horrifying. Or macabreing.
Rar.

I am in vast preference of the Murky Depths of Despair over the Murky Forest.
If you go during just the right time of autumn, the screams of the damned are at their quietest, and the breeze is nice and balmy.
Plus, there aren't as many darn bugs to worry about.

Reply

Are you interested in a position as a tour guide? Because we could use a man of such talent in words as you.
Ooh--fave! Hooray!
Oh yeah...so I told my dad about the Martin Luther picture (I'll have to show him over Thanksgiving). He laughed very, very hard, said "oh, [Bob]" and wondered whether the teacher who said Reformation Day instead of Halloween was Mr. Mueller. It was a good conversation

.
Reply

This picture is sweet. You should be a painter. People would pay you. Srsly.
Reply

Hahaha! I wish. Then I wouldn't have to worry about getting more scholarshipsgrumblemumblemum.
Reply

I don't know, I find her large, empty eyes to be rather horrifying. And macabre. I mean, Mary Shelley and her friends sat around telling stories about monsters looking through windows and women with eyeballs where their nipples should be. Macabre is relative!

Reply

AH! Disturbing visual!
Though I'll certainly keep that in mind

.
Reply

It was disturbing--it wasn't Shelley, though, that was one of her friends. I think. Personally, I was most weirded out by The Cabinet of Dr. Caligari.
Reply

I haven't actually read much from that era (or of that genre from that era). I was somewhat put off by Mary Shelley's
Frankenstein
. Granted, I haven't given it much of a chance outside of school work

.
Reply

Oh, I hated it. But then again, I hate anything I'm forced to present a chapter of in class. Ever.
Reply

Personally I was disappointed by it. After all the hype of "FRANKENSTEIN! OOH, SCARY!" I read it and it was just sort of...blah. I think it was the plot holes that bothered me most, though.
Reply