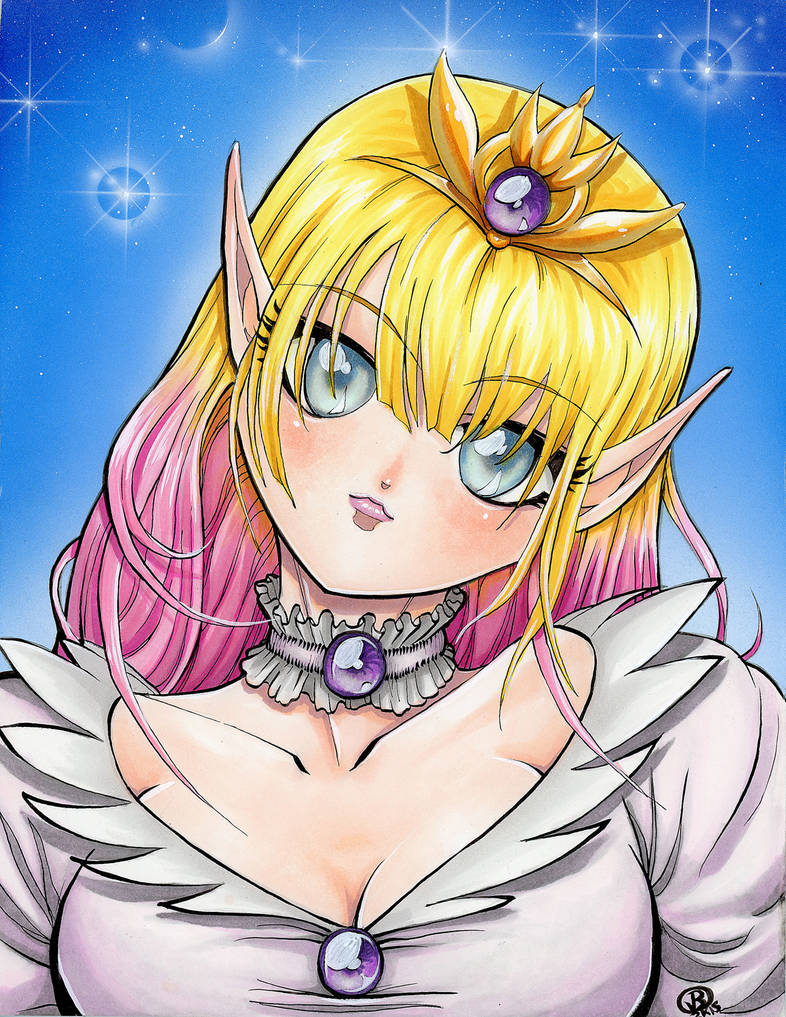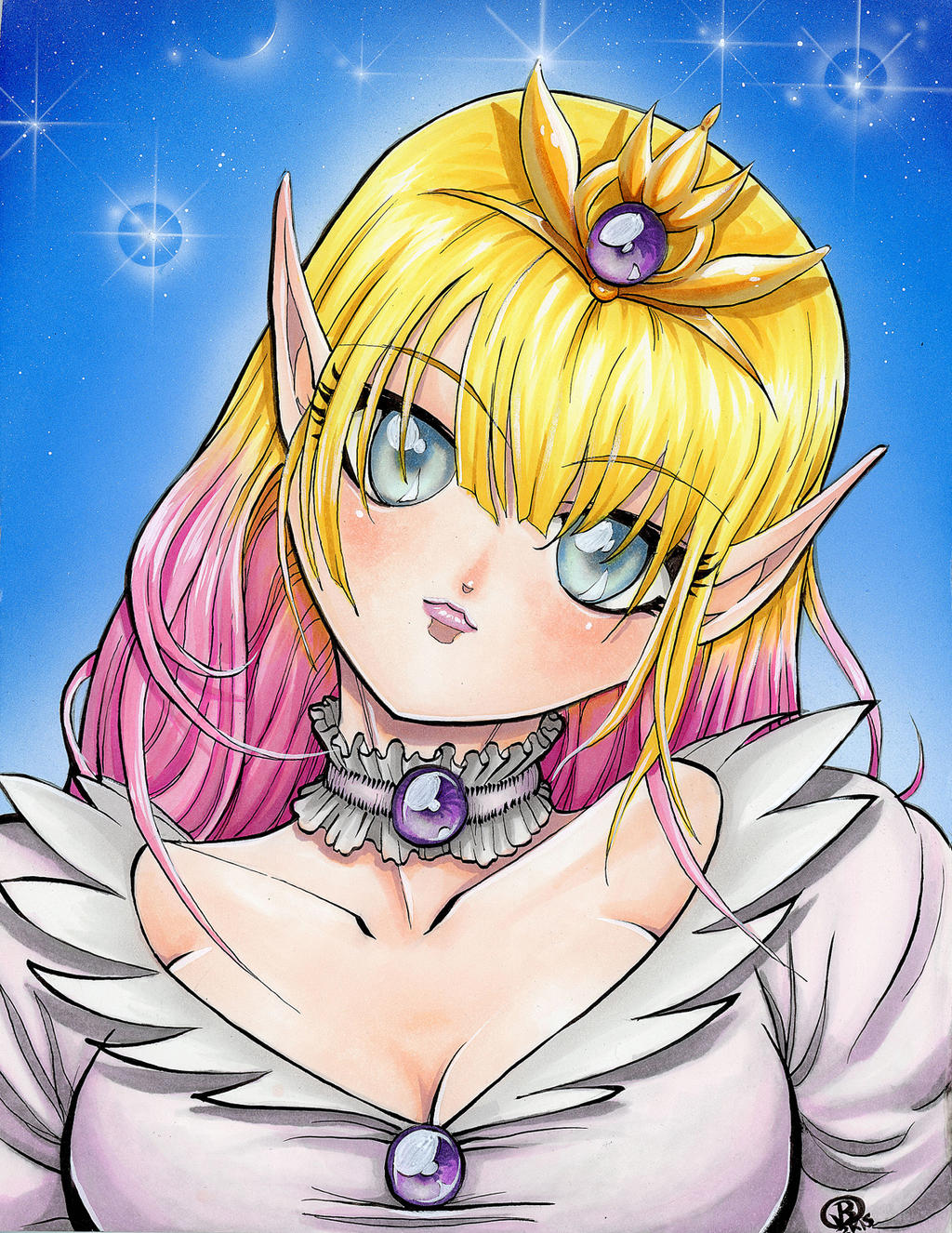 Watch
Inked with vintage Esterbrook #62 Lithographic using Pelikan 4001 black ink. Colored with Copic markers and background airbrushed with acrylic paints. 9 x 12 on Strathmore 300 series bristol board.
I wanted to go for an older anime look. I know, i know, anime isn't my "thang" but that isn't going to stop me from trying and improving.

This went to the art show where I let a collector title this as "Pretty, Pretty, Princess."