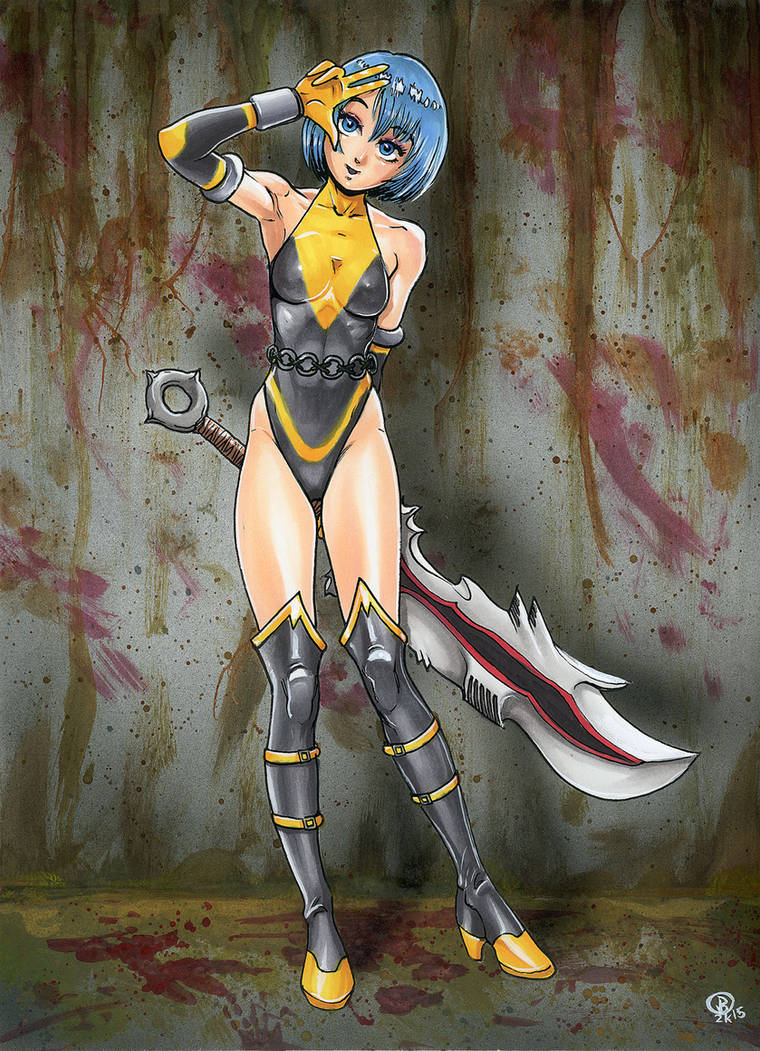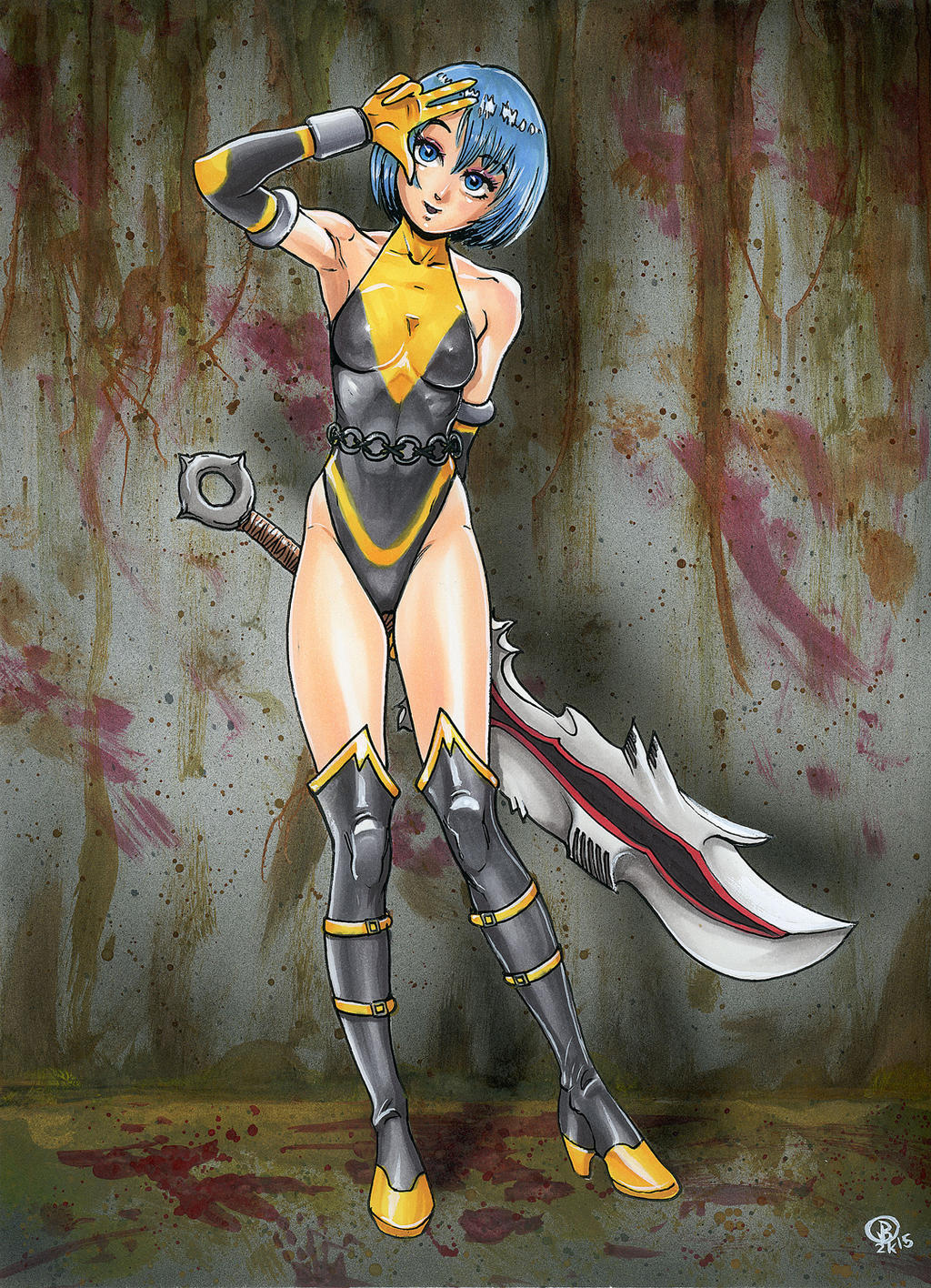 Watch
Line Art printed on 9 x 12 Strathmore Series 300 Bristol Board and colored with Copic Markers. background was painted and airbrushed with acrylic paint.

This one was particular difficult because I wanted to create designs on the suit which weren't drawn but colored. Copic markers are like everything else, they bleed. So putting yellow against black and maintain shading, was tough!

I personally like this one. The depth in the background and that sword with every type of cutting edge imaginable!