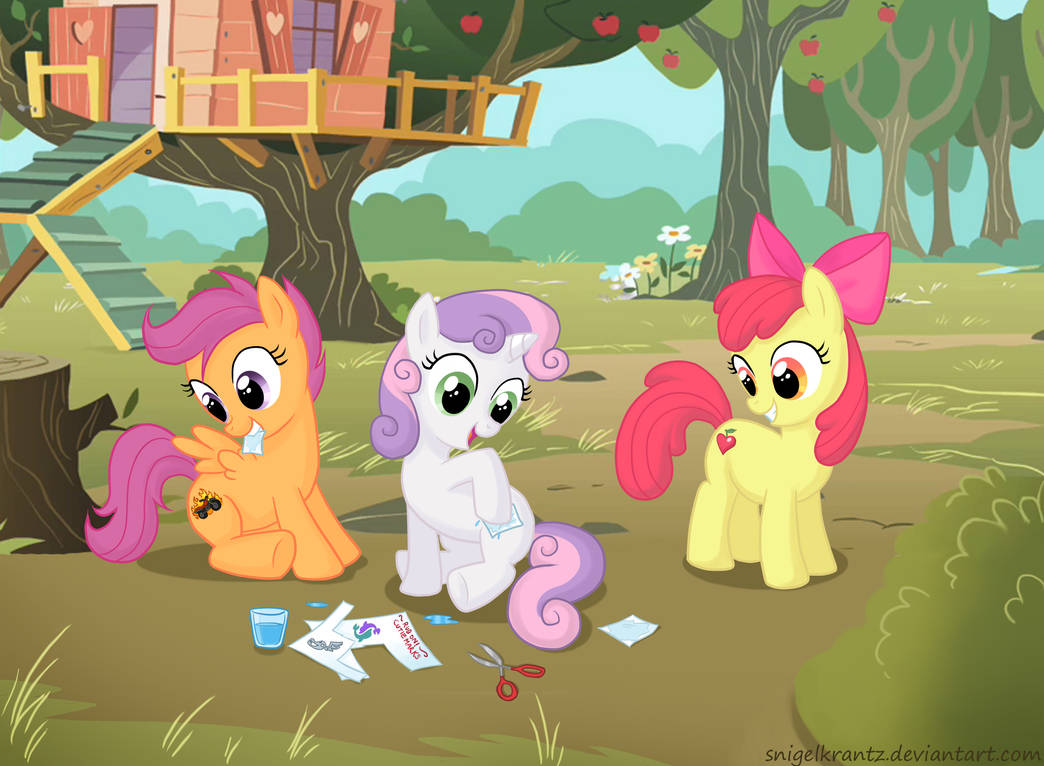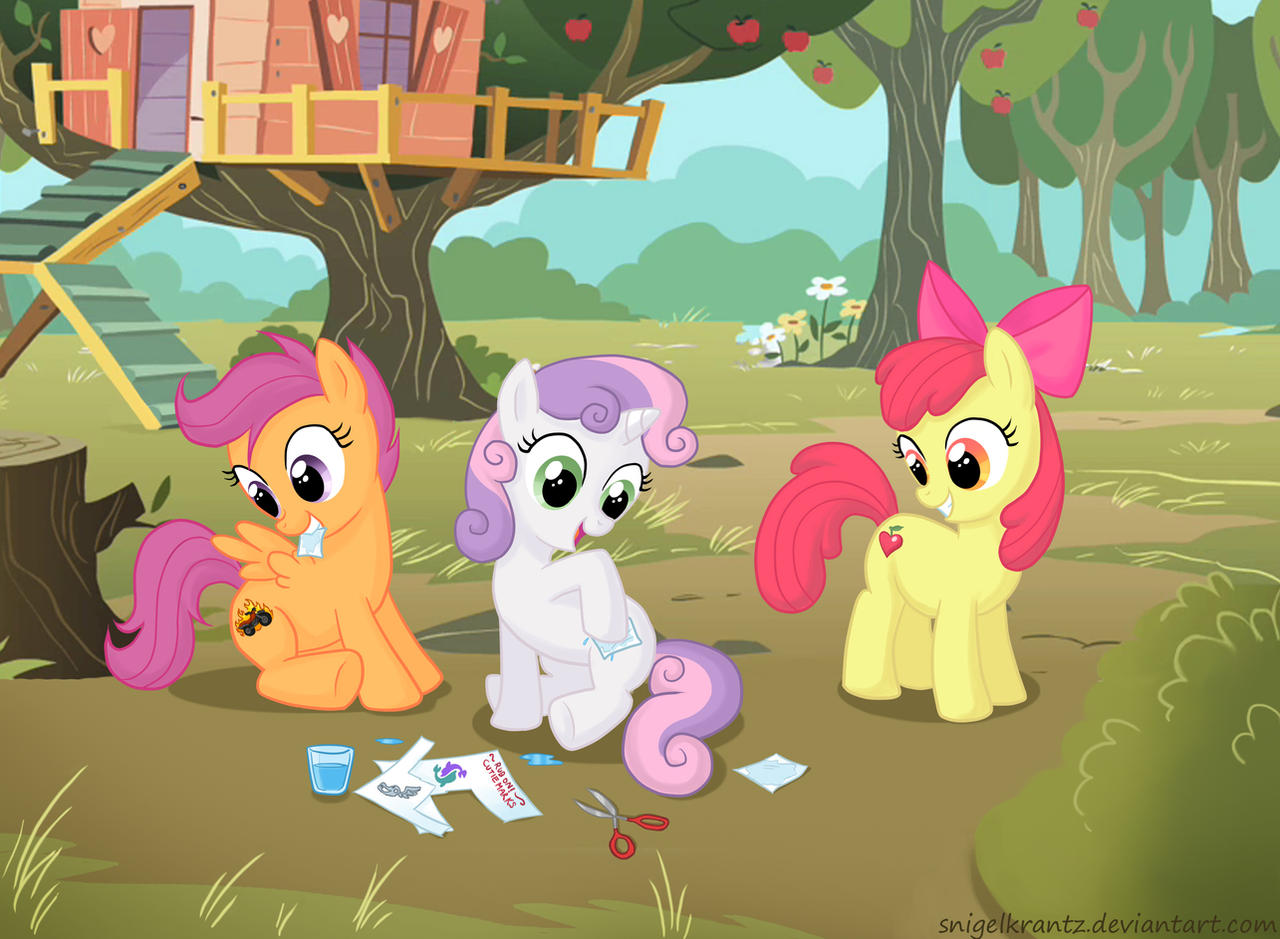 Watch
I remembered those rub on tattoos we all had as kids, and this idea came to mind. It was completely innocent until I started drawing it and the thought hit me; Would this be the pony equivalent of fake IDs? Hmm...

I cheated with the background on this, yeah. Used a screenshot, that I just tweaked a bit.

Also this was my first try drawing fillies. Well I did a warmup drawing Applebloom from a screenshot first and it turned out catastrophic. All in all, I'm farily pleased with this one! I think I managed to get pretty close to the actual style, so that's good.
Now I have the confidence to draw more ponies!

PS. I kept avoiding drawing the cutie marks until the very last! It was hard to think of something. I didn't particularly want them to have cutie marks they might get for real, but more like "Yeah, this looks cool! I'll pick this one!" But it was just impossible to think of something! Well, Scootaloo was fairly easy, she'd go for something cool, and a motorcycle is a cool upgrade from a scooter. Applebloom was killing me though. In the end I just did something. Guh.