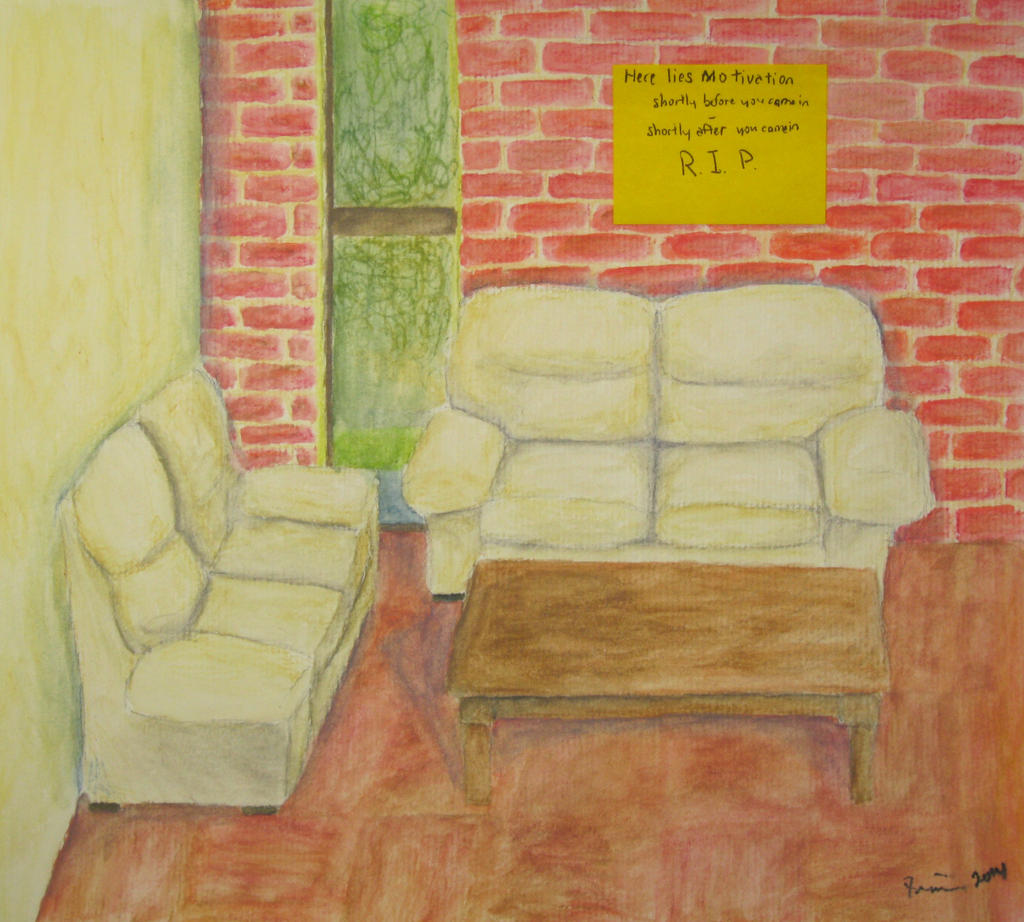 Watch
Welcome to the Procrastination Lounge.
Here lies Motivation
(shortly before you came in - shortly after you came in)
R.I.P
------xx------
This is a watercolor-pencil depiction of one of the corners of the lounge on the second story of the music building at my university. Very little productivity happens in that lounge. It's where motivation goes to die. lol
I guarantee I would not have drawn this had I actually been in the lounge when I got the idea. XDD
Also, I really hate drawing/painting brick walls.
Time: way too long lol (3 hours lol)
Materials: Derwent Watercolour Pencils, a waterbrush, and a mechanical pencil on Canson Watercolor Paper; black gel ink pen on a yellow Post-It note