7/27/2018
An important note, a personal one. 

Moving ForwardWell, it's been fun, everyone.
I've met some of the most amazing people within the ARPG community who are still friends with me to this day.
I want to be clear that this is not the fault of any one member or community, etc.
I've been in ARPGs for four years now, and I've reached the conclusion that the stress of running and participating in them has started to turn me into a person I don't want to be. In the past six months I've found things exaggerating the symptoms of my PTSD (and depression) and not helping them, like ARPGs used to do for my well being.
Being up at 3 in the morning doing coding or imports or dissociating from stress over virtual animals isn't good for me.
I want to move forward and pursue my passion of becoming a full time professional artist and a balanced dog trainer, and both of those things take a lot of time.
So, with that, I will be closing both

Snekderg-ARPG

and

TaigaMustangs

.
I will not be find
Thank you all so much for the fantastic time over the years of the group! 
- derg
7/5/2018
Looks like a new boss has shown up!
A highly trained group of Dodo Ninjas from the labs have broken loose. 
Beware! 
- derg
6/4/2018
A new boss has appeared!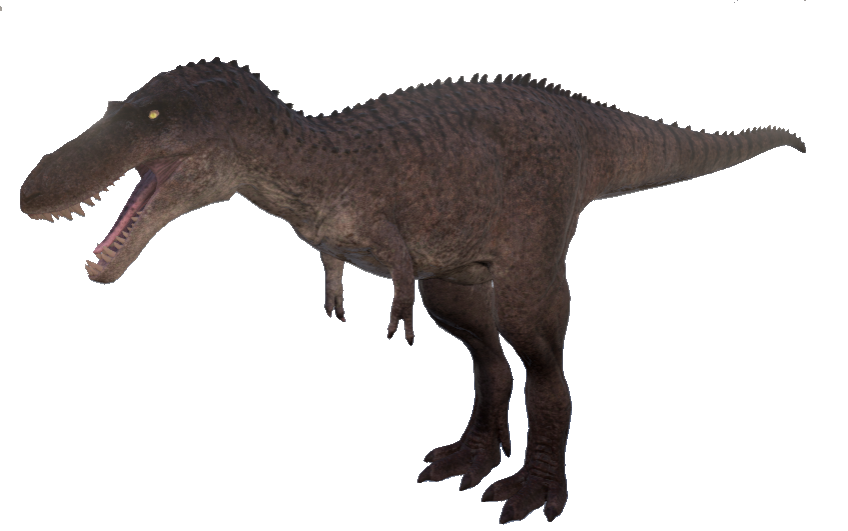 Juvenile T-Rex
Watch out for this little bugger-- He might be slow and skinny, but he sure has a good pair of chompers. Happy hunting! 
- dergenn
5/23/2018
Hey everybody!
Quick reminder to put your newly updated genos into the specific thread listed as 'Imported Sneks' for them.
Thanks!
- derg
5/22/2018
10+ new encounters have been added to the activity roller, as well as a ton of new achievements!
Enjoy!
-
Reintegration Event | Cobra, Ahaetulla
The event is live! 
- derg
5/19/2018
We'd like to give a big warm welcome back to the
Cobra
and the
Ahaetulla
!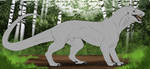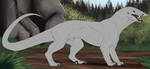 Our official reintegration event will be on 5/22/2018 and will end on 5/26/2018. 
During this event, all members will be able to import 3 of their cobras or ahaetullas for free (3 total free slots), no item or payment needed.  Starter slots and semi customs will also be available! 
After said event, you will then be free to import them with a single import token. If you have a cobra/ahaetulla imported from the relaunch, you are free to submit them to the design lab!
We look forward to seeing you all there! 
- dergenn
5/6/2018
Semi-Customs are available for a limited time! 
- derg
5/3/2018
A new level 2 boss has appeared! 
Oviraptor!
- derg
4/28/2018
We've got a few events and contests incoming for May! 
This includes: Sneks in Boxes contest
Re-Introduction of Ahaetulla and Cobra builds (Imports for these builds will be free for one week during the event!) 
We will also be adding a special spot where you can suggest encounters or other things you'd like to see in the game. Happy snekening! 
- derg
4/7/2018
The Gift Store
Ikiak's Burrow
Our two group currency stores are open! 
- derg
4/3/2018
Happy April, everybody! 
A new level 3 boss has appeared!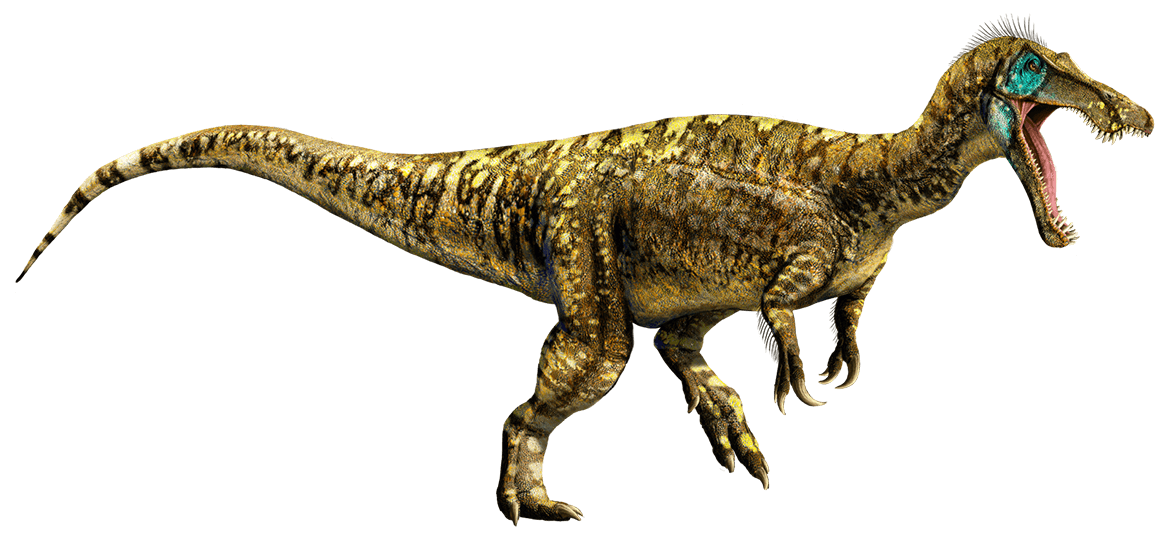 Baryonyx! 
In light of the April spirit, the odds for unhatched snek eggs has been increased by 5% for all activity images! 
- derg
3/19/2018
Following up from yesterday's importing guide! We've added a list of things you can and can't do with your non-imported snek. 
What can and can't I do with a non-imported snek?


Here's a quick rundown of what you can and can't do with a non-imported snek! 

Here is what a non-transferred snek can't do:
Breed
All activities requiring stats / Be rolled results
Earn activity-based achievements

Here is what a non-transferred snek can do:
Participate in events
Earn certain achievements
Have 1 random item rolled for every fully illustrated image.
Get EXP (EXP must be tracked by the owner by hand.)


Be featured in activity images
- derg
--
3/18/2018
We now have an official guide with more information on importing sneks!
- derg
--
3/17/2018
Quick update from the last one, but the hatchery is now open! 

The HatcheryWelcome to the hatchery!
The hatchery is currently OPEN.
Once a month, the hatchery will open to newcomers on the island interested in their first sneks.
How to Apply
To apply for your first snek, you must fit the following qualifications:
1. You must join

Snekderg-ARPG


2. You must have no updated sneks at the date of application (that includes sneks waiting in the import threads) or sneks on

Biotech-Inc

.
The Hatchery's purpose is to help members who have no credits, etc, to get started and help earn those currencies.
All sneks are randomly generated pythons with anywhere from 1 to 3 markings, and will have 3 names in their lineage (a parent, grandparent, and great grandparent).
REPLY HERE TO CLAIM AN EGG!
Be sure to read all of the requirements for being rolled a random snek. 
--
Happy St. Patrick's Day to those who celebrate!
Chi-Bird
here with a small reminder:
- Make sure before you submit a design that your geno or your uploaded snek has been Imported! You can import your geno or upload with Import Tokens that are found through Exploring, Hunts, or purchased in the 
The Gift Store
 with Credits which are the in-game currency. To import a geno with an Import Token, please visit: 
Importing Guide
! 
- NEWBIES: 
The Hatchery
 will  soon be open to claim your first snek! 
If you have any questions, feel free to note the group

3/9/2018
Smaller update for everyone; We added an exclusive achievement for beating March's Terror Bird boss! 
Achievements
We've also removed the Level: 1 portion of the description template, since sneks level up automatically. 
It's up to you whether or not to leave this in there, but if you'd like to remove it, head over to 
Import Updates
!
- derg
-
Habitats and Regions
Our habitat/region guide is in! 
Here you can find what nerfs and buffs your snek will get when depicted in certain environments. 
Info on our special activities will be coming soon as well! 
- derg
-
3/7/2018
Our first boss has popped up! 
A 

terror bird has appeared!
Level 2 Boss
More Info
- derg
-
3/5/2018
Quick update about selling uploaded sneks from
Snekderg-Uploader
for importing! 
All you need for a proof of ownership is simply the ownership transfer comment, from the old owner saying that the new snek is yours. (
Like this!
)
We no longer use the original account, but if you need a snek to be put in your name, note us!

- derg
-
3/4/2018
Hey everyone! 
Got a quick clarification regarding importing and moving EXP over to the new game. 
When you get your new genotype, you have the option to fully redesign your snek, just change minor things, or keep the same design as last time, just on the new import. 




Remember, your snek has to be recognizeable as it's original 

Snekderg-Uploader

 design to have it's EXP moved over! 



Fear not, if there's a marking you don't like on your snek's old design, removing it or reshaping it will be allowed. The last thing we want to do is make everyone's work for nothing, so imports will be judged on a case by case basis. We will factor in super complex designs, not having a PSD, etc. 
Here's an example of changes to an import where EXP will still count:
 >> 
>> 
>>
Here's an example of where the EXP would no longer count: 
>>
>>
>>
If there is a big demand for people wanting to bring over EXP for imported sneks regardless of the design, we have some items in mind we will implement to allow this to make sure all parties are happy! 
We do not require you to change a single thing on your snek's design if you don't want too (with the exception of the new import sheets), regardless of whether or not it fits into ranges or sliders.
 This rule only applies to imported sneks, and not ones starting off in the new game.
To move your EXP over, note us with your snek's tracker, new import, and old import.
- derg
-
2/28/2018

 Some new info on larger subs (Prehistorics, Medis, Morays, etc) and information on when / how they'll be imported.  Some members brought up a very valid concern regarding larger subs and those pending art deals, etc, for said larger subs. I want to stress that they'll all be coming back in as soon as possible this year, each with their own special event. 
To make sure everyone's deals are met in accordance with the new system, I am allowing everyone to import 4 non python or adder sneks  to be imported  into the new game. Although these won't be able to be designed as of right now, they will fully exist in the new systems and you can hang onto them until they are officially integrated. 
We hope this clears up concerns! 
If you have a snek on the old account that you purchased, Note us so we can put it under your username. If you choose not to import, the sneks are fully 100% yours to use as OCs, and you may even draw them in the current setting, they just can't pariticpate in new things like PvP, boss battles, and breeding.



Our official plan is to release the common variant of each subspecies will be released in pairs over a time span of 6 months.  
- derg
-
It's been a long haul, but we're finally back in business! 
Be sure to join the group if you haven't already! 
- derg
2/26/2018
Member requests have reopened! 
Starters are up, etc. 
Don't forget to join in on our discord chat! 
As always, if you see a missing thread or a bald spot on a posted journal, please let us know!

- derg
--
2/20/2018
Everything is coming back together very nicely! 
Membership requests will be reopened shortly. Be sure to watch
Biotech-Inc
to keep an eye on the new spot for uploads! 
Our official launch date is February 28th
. The game will officially be playable, and all core features will be implemented.
However
some things like the design guide, etc, may take a little bit longer to get finished up, but have no fear! 
We look forward to seeing everyone back! 
The new imports will be released shortly for everyone to tinker with. 
- derg
--
2/12/2018
s o o n
--
1/31/2018
We now have a brand new official discord chatroom! 
discord.gg/GesYcu8
The old one will be phased out sometime today. We hope to see you there! 
- derg
--
1/23/2018
Multiple updates! 
Journals are finally being filled in to cover the blanks. 
We now have an inventory! This means that:
Along with sneks automatically  leveling, this means that you can officially store and apply items. 
You can also hang onto items, or send them from user to user! 
And, now for the update everyone is really wanting. 
We are aiming for an official rerelease in mid or late February. 
Hopefully, all (or most) systems will be complete by then. 
We look forward to seeing you all again! 
- derg
--
1/3/2018
Just a few previews of our new activity roller

gyazo.com/05a294bc14e151705417…
gyazo.com/5558e61745b13349c20d…
gyazo.com/c505687b86040c42076e…
- derg
--
12/30/2017
Hey everybody! 
I hope everyone's had a good holiday (and soon to be new year). Progress is going great, and I figured with January coming around it's time for an official update. 
We plan to relaunch in late January or early February, but we don't want a set date on these things as I personally prefer quality over rushed work, etc. 
Here are some solid details about how the relaunch will go. 
Everyone will be able to import three of their sneks to start. You may earn more import tokens to bring sneks over as you play the game, etc. 
Depending on how fast imports are finished, standard Adders and Pythons will likely be the first to be moved over, and the other subs and new scale types will be brought in one at a time as things go on.
All sneks will be given a fresh lineage, stats and an updated genotype for the new system. Previously inbred/unhealthy sneks will be healthy as soon as they import.
All members will be given the option to fully redesign their sneks when importing! 
All sneks will be added to the database, where the group will track your EXP rather than members doing it themselves. This means your snek will level automatically!
We look forward to seeing you then! 
Check the progress box on the new front page to see what's going on if you're curious! 
- derg
--
11/25/2017
Happy holidays, everyone! 
While we originally wanted to keep all current systems online, we've decided to temporarily close the group while we work on things. This means:
Breeding, Design Approval, etc will be temporarily closed
Some journals may be deleted, others blank, etc
Folders will be left open so everyone is still free to draw their sneks! 
We apologize for the inconvenience and hope to see you again for the relaunch! 
- derg
--
11/20/2017
A lot of progress has been made on the new system! 
Though things have been slow in the group (Apologies!), we fully intend to kick things up again for the relaunch. 
While we're nowhere near finished, a couple of the important core features have been added like: 
RPG encounters
New Items
Stat System
And things planned:
A bank and group currency
PVP / PvC
Character development based systems
Stay tuned! 
- dergenn
--
11/4/2017
An important journal has been posted. 
We encourage everyone to give it a read! 

The Re-SnekeningSo, to preface this journal, I (

dergenn

) have been thinking quite a lot about the future of sneks.
The group has become a bit too quiet for my liking, and a lot of that, I realize, is from my own decisions early in the group's life.
As I've gained more experience in making ARPGs, maintaining them, and working in others, I'd like to apologize for where the group currently is.
For the sake of

Snekderg-ARPG

, I'd like to take the group back to what it originally was meant to be in its beta stages, which was a relaxed ARPG rewarding effort and character development.
More or less, the group is going to be renovating!
This does not mean:
The game will become more difficult
All game mechanics will change
--
Here is our plan, as of 11/4/2017:


A new uploader account will be added, all players will be given the option to import to the new account or stay on @Snekderg-
- derg
--
11/3/2017
NPC journals have been updated for November!
If there's any folder submitting issues, let us know!
- derg
--
10/31/2017
Happy Halloween, everyone! 
The mystery snek has shown himself! 
Congratulations on
Chained-Ikshu
for befriending this beast! 
gyazo.com/e1b5838c082040a272f7…
Numbered top to bottom in the folder.
- derg
--
10/25/2017
Ahaetulla semi-customs are available! 
- derg