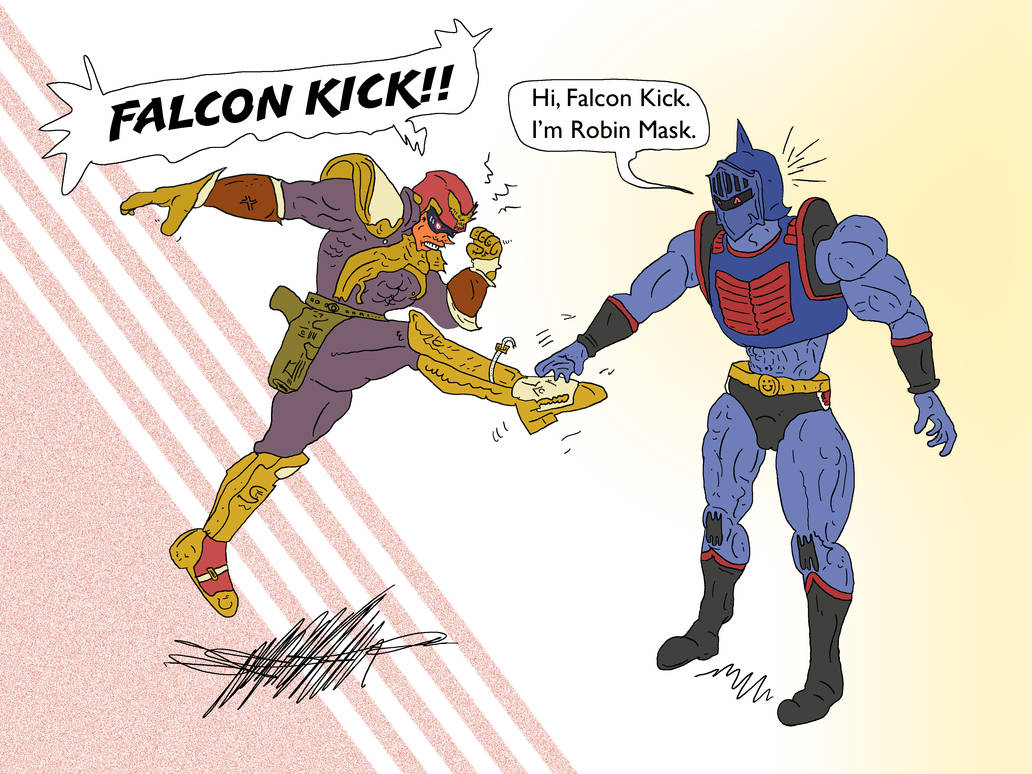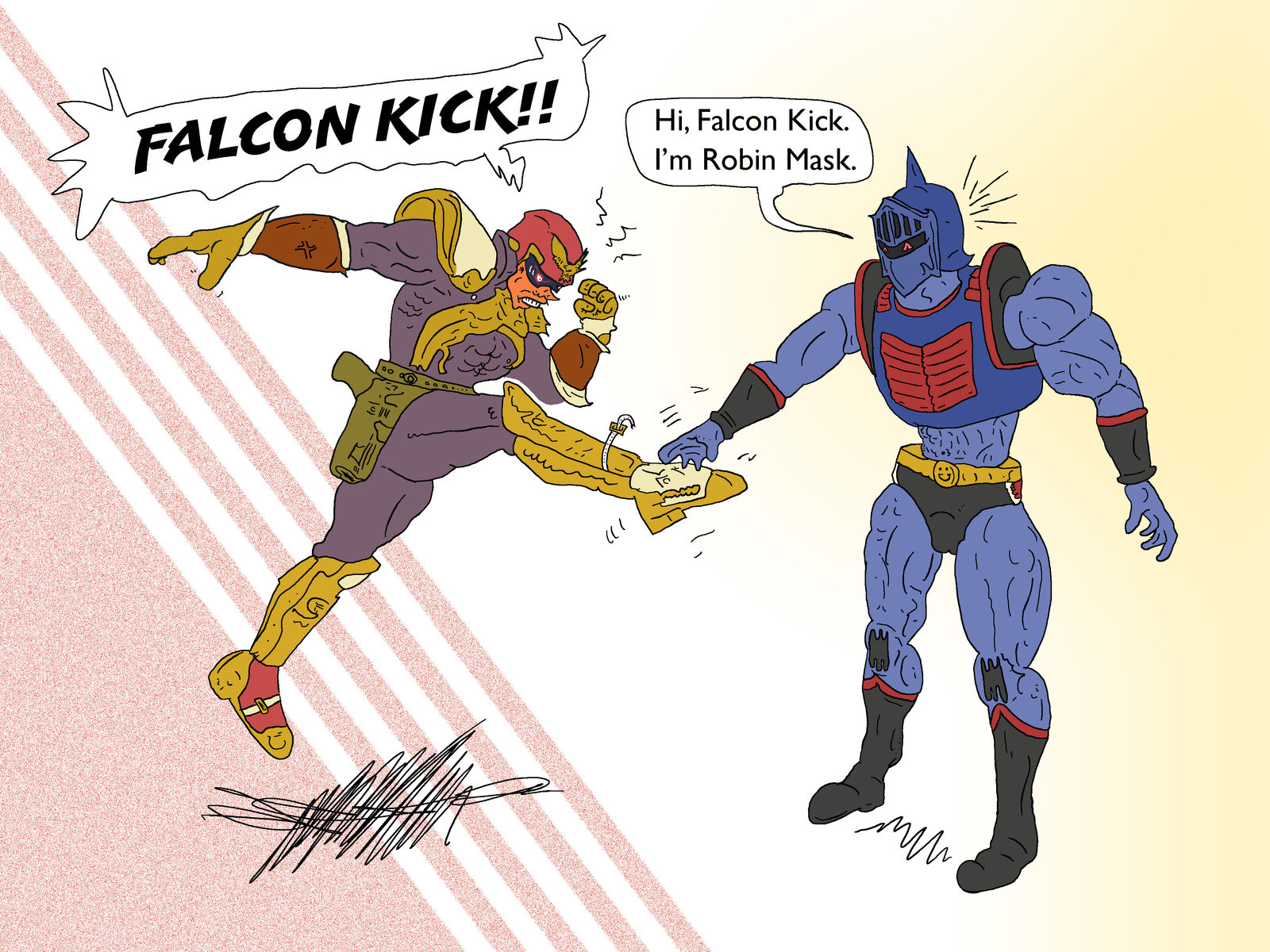 "Oh! What's this?! Robin Mask's handshake overpowers Falcon Kick! Can you believe it sportsfans!"
Based on some action figures photo. I always wanted to draw a Kinnikuman character like Robin Mask anyway.
I do not own the rights to Captain Falcon from F-Zero, nor do I own the rights to Robin Mask from Kinnikuman.

thanks for your emote

Reply

Hm, action figures are indeed an excellent source of inspiration. In fact I looked at WWE figures when trying to recreate wrestlers in WWE 2K17. Still, this is actually pretty funny. The fearsome Falcon Kick not even making Robin Mask flinch one bit!
Reply