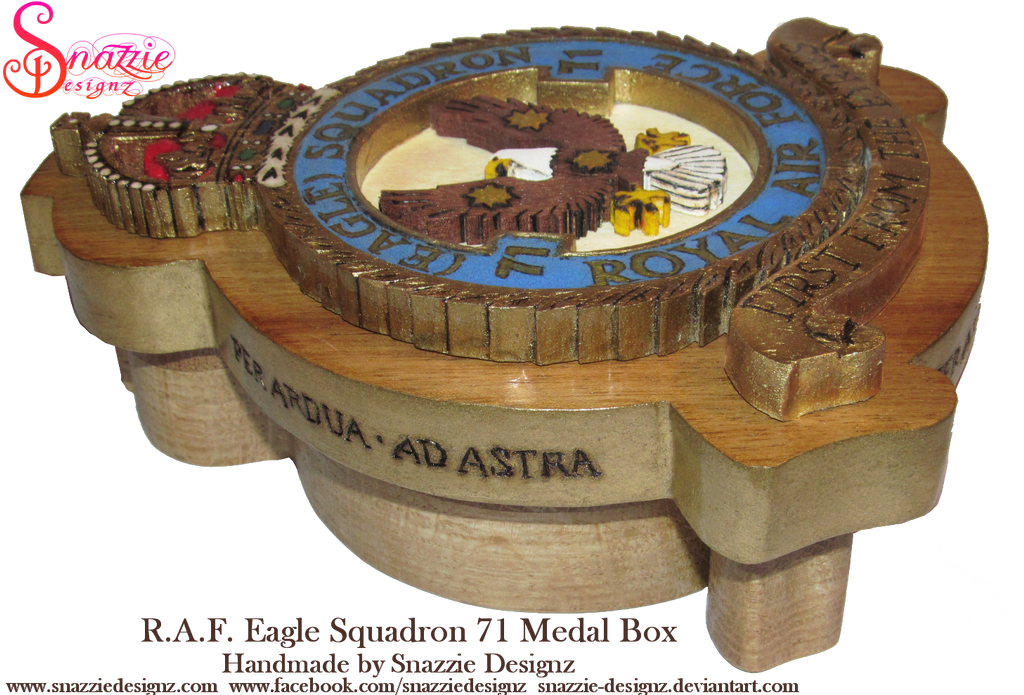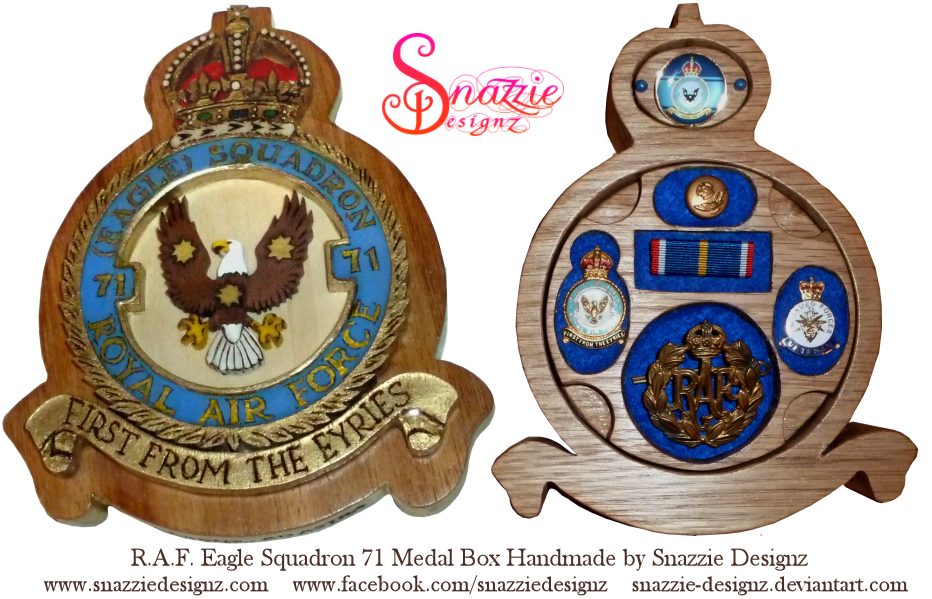 For those of you who have been watching me for a while you will know that I regularly collaborate with the marvellous Aldwarke.


This R.A.F. box and matching plaque are not quite a collaboration but rather they are a combination birthday gift and overall thank you for the amazing boxes, advice, help and encouragement over the years. I knew he had a collection of R.A.F. medals but no display for them so I decided that I'd make him a custom box to fit his medals in.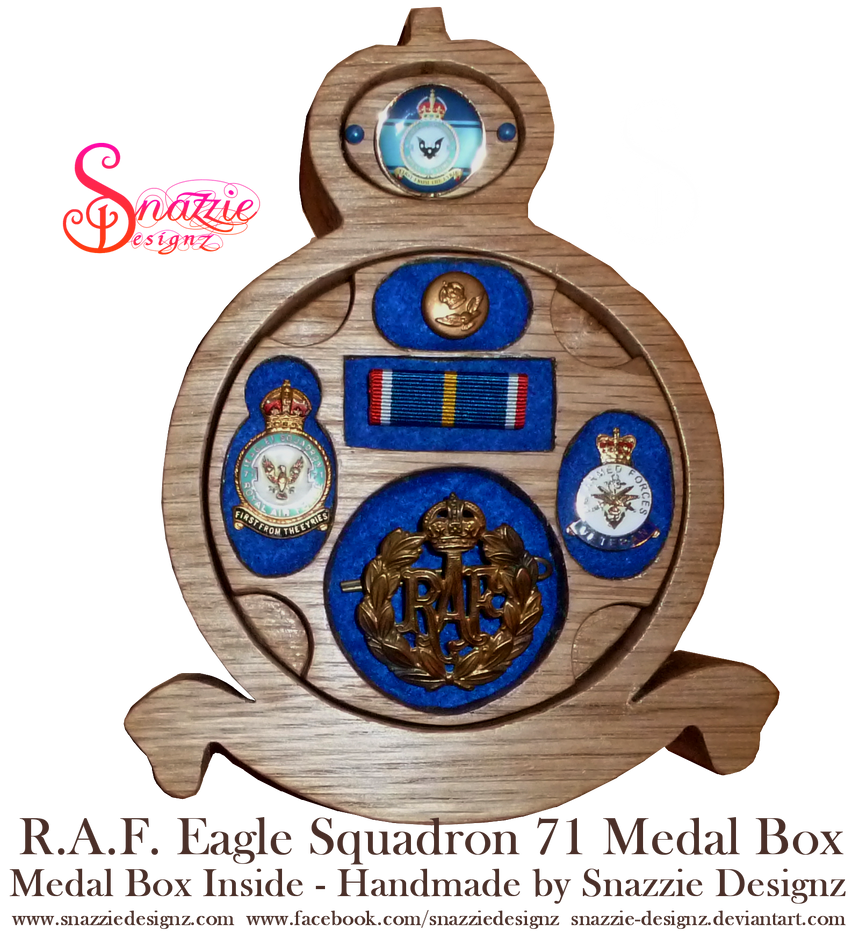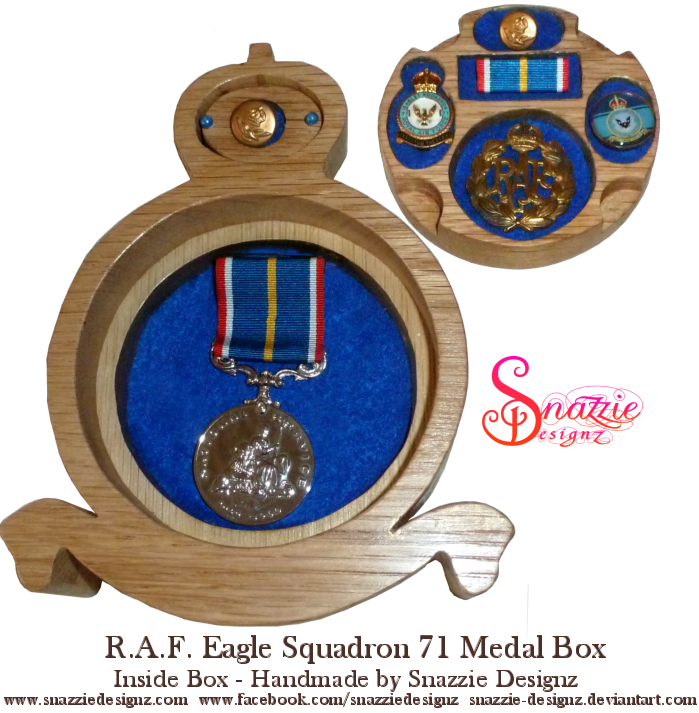 The box itself is made of oak and teak with a mahogany lid.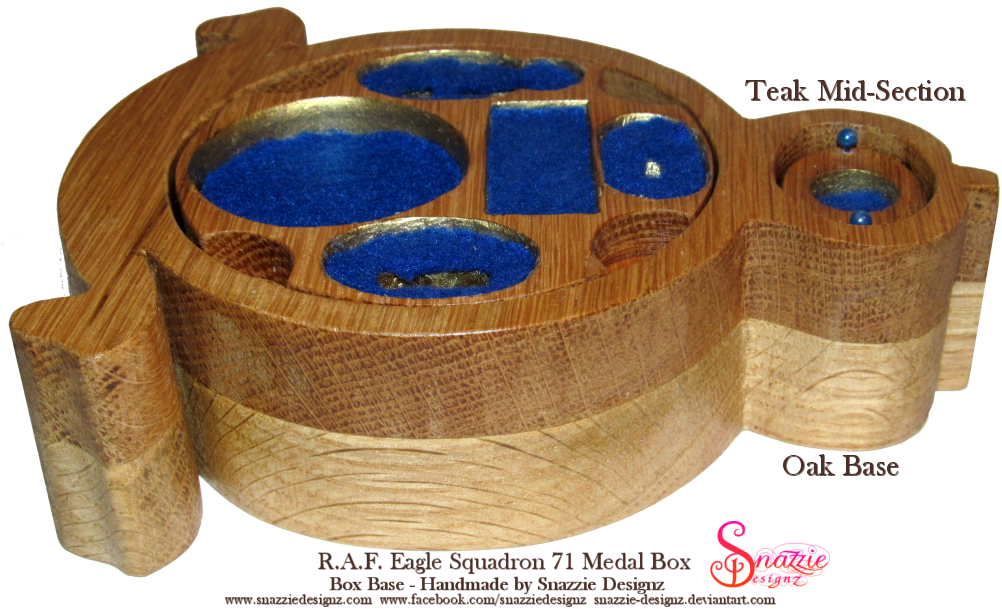 The compartments of the box are specifically sized to each of the medals and have holes in them for the pins at the back so that the medals sit flush in the box.
When I was making the box I didn't have the actual medals so I had to make paper cut outs of them to the exact size to make sure each compartment would be the rights size.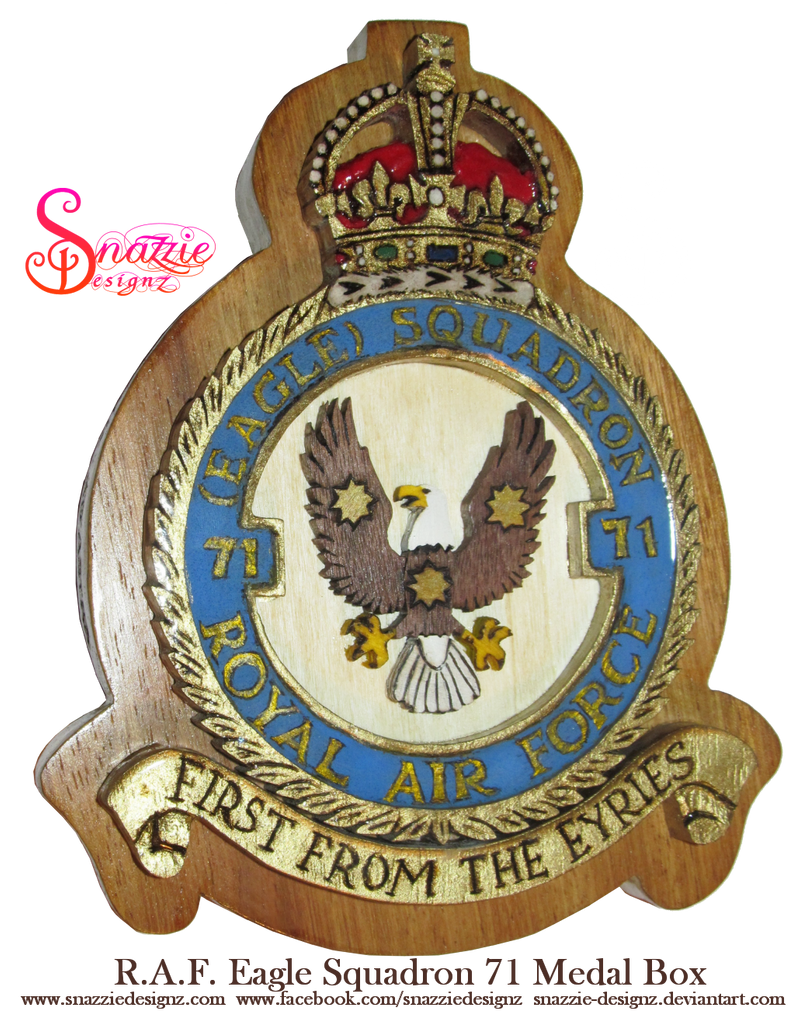 The crest is 3D and contains individually cut pieces of maple, basswood, beech and American walnut. The Eagle squadrons in the R.A.F. were for planes crewed by Americans so it seemed fitting that I use American walnut for the eagle's wings very kindly sent to me by SkyFireDragon.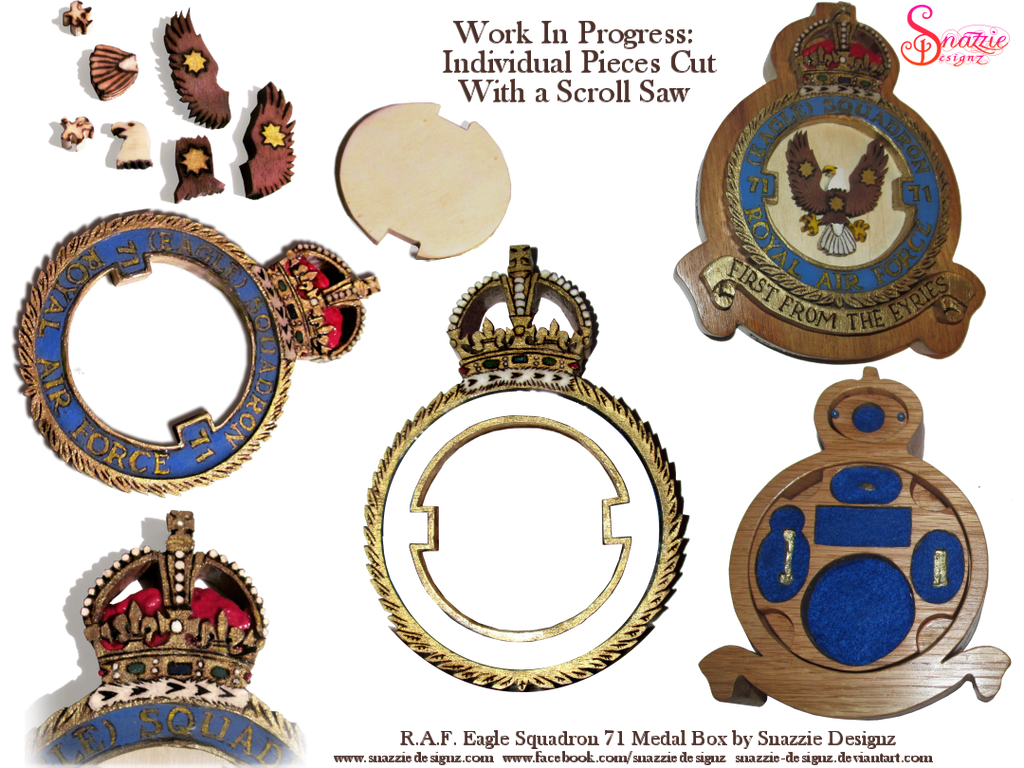 The eagle claws are less than 1cm square and were incredibly tricky to cut out.

The crest frame with is actually four separate pieces
(the crown and outer laurel leaves, the inner circle with the motto, and inner frame again with a raised edge and an background piece for the eagle to sit on) all individually cut and glued together because the Eagle Squadron motto is at a lower level than the surrounding laurel leaves and inside gold band. The Laurel leaves on the outer ring of the crest took AGES to cut, but it was well worth it.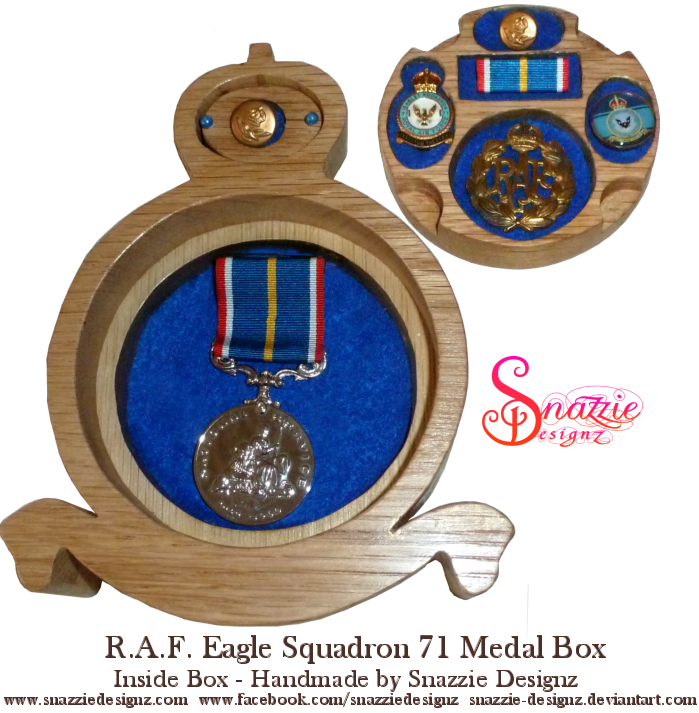 The indentations on the middle tray not only serve as finger holds so that you can lift the tray out, but also make the tray into a cross shape that matches the top of the crown.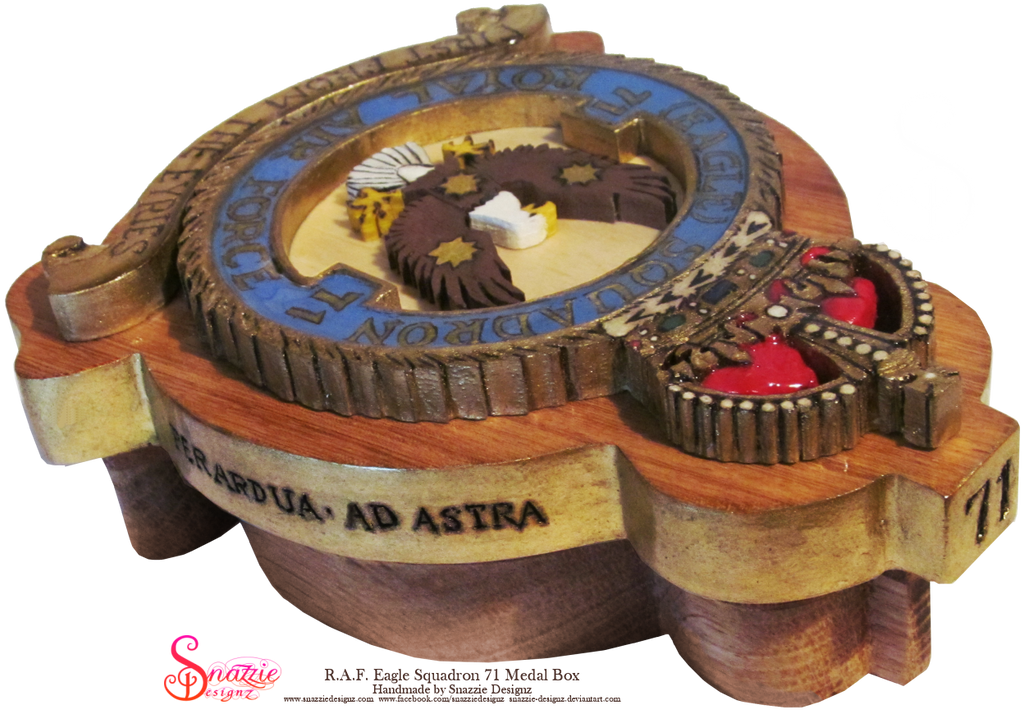 "Per Ardua Ad Astra" is the R.A.F. motto pyrographed (burned) into the sides of the lid which loosely translates as"Through adversity to the stars".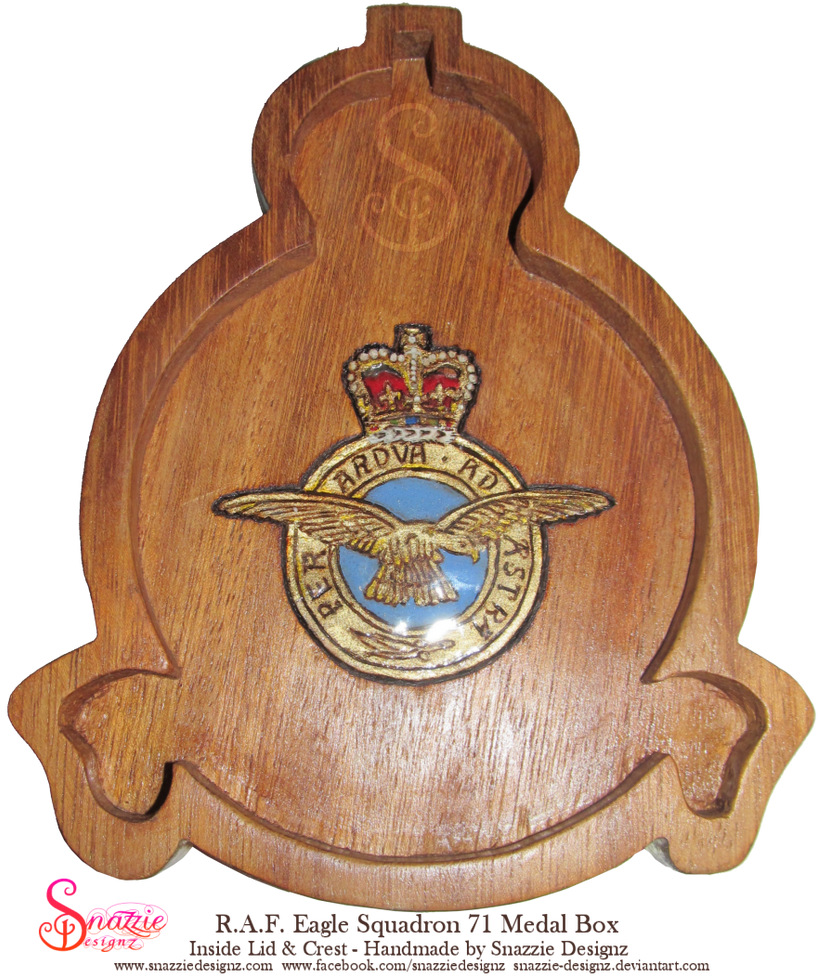 The smaller R.A.F. crest is pyrographed (burned) into maple veneer and was subsequently inlaid onto the inside of the mahogany lid.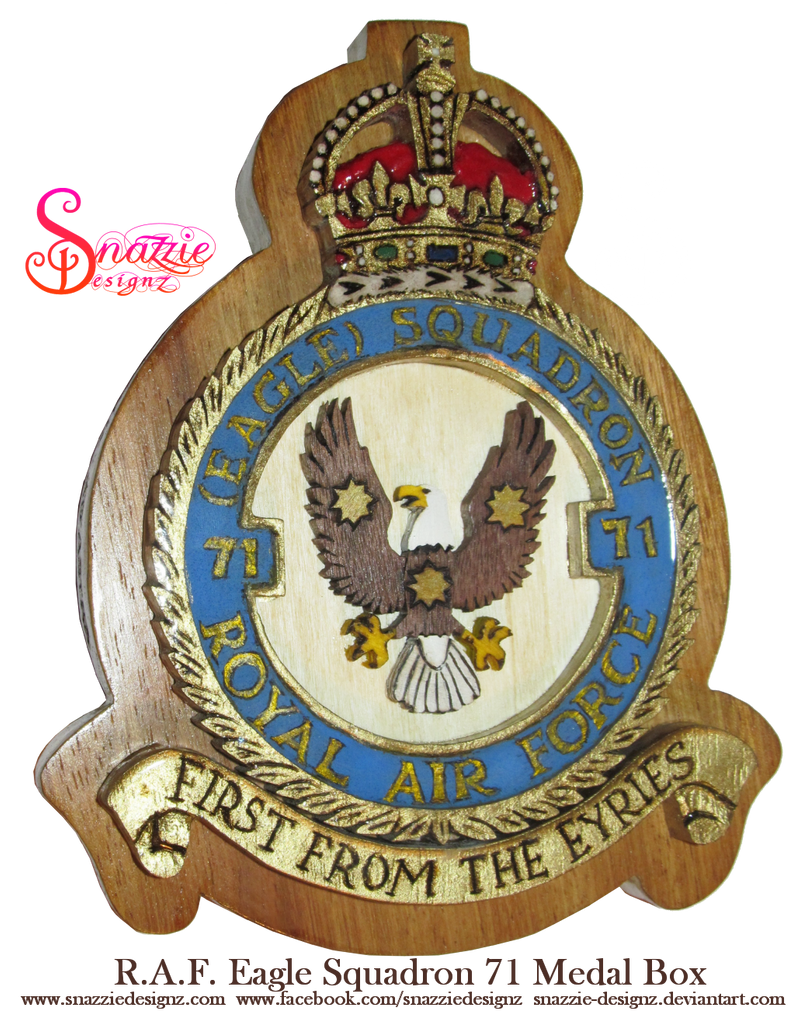 The "First From The Eyries" scroll has the text pyrographed (burned) into it whereas the "Eagle Squadron 71" text on the crest itself is hand painted in gold.

Since the medal box was not suited to mounting on the wall I did a matching R.A.F. Eagle Squadron 71 plaque to match.