Deviation Actions
Daily Deviation
December 23, 2015
Handmade Chisel Box Decorated With Pyrography by
snazzie-designz
is elegant and functional, and the artist didn't neglect a single thing to create one amazing multi-sided design.
Japanese themed pyrographs burned into this beautifully hand made chisel box made by
aldwarke
.
The chisels are marvellous Kirschen brand chisels. Kirschen means "cherries" in German, so I decided to do a cherry blossom themed box to match.
The cherry blossom designs are inspired by Japanese ukiyo-e woodblock prints. I continued the Japanese theme on the underside with a Japanese dragon.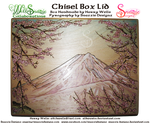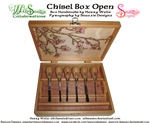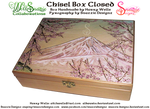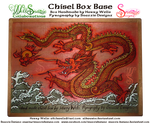 This is a WellSnazzie collaboration between

snazzie-designz
and

aldwarke
For a list of all WellSnazzie Collaborations click here:

WellSnazzie Collaborations List

Collaborations between :iconAldwarke:

aldwarke

and :iconsnazzie-designz:

snazzie-designz

the most recent first.
WellSnazzie Folder: https://snazzie-designz.deviantart.com/gallery/53364445/WellSnazzie-Collaborations
Please note that the bigger collaboration projects have folders of their own in my gallery, so please scroll down through the folders on the left to find them, or they will be missed.
https://snazzie-designz.deviantart.com/gallery/43663420/Pyrography-Woodburning
Aslan Box and Lid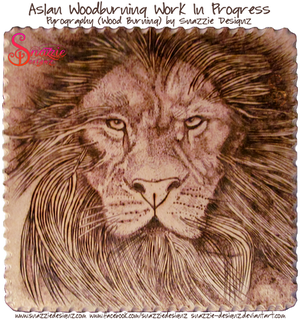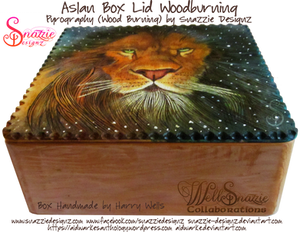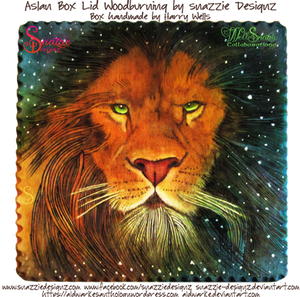 I was very lucky to get my hands on this beautiful box made by :iconaldwarke: with some ingenious hand chiseled indents around the edges of the lid to reveal a beautiful striped pattern from the ply layering.
I've always loved the poster for "The Lion,The Witch and the Wardrobe" and the tooth bites on the edges of the lid made me thin

Or look in the folder here:
snazzie-designz.deviantart.com…
Image details
Image size
1081x893px 1.28 MB