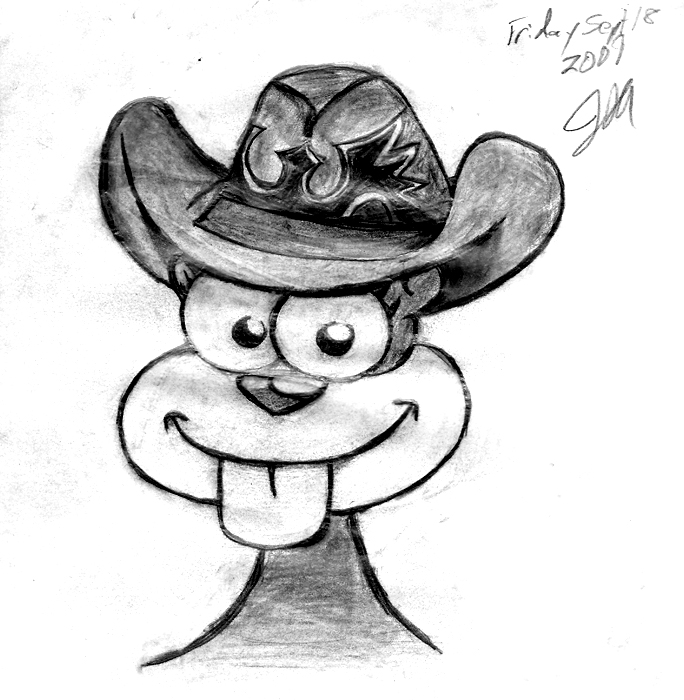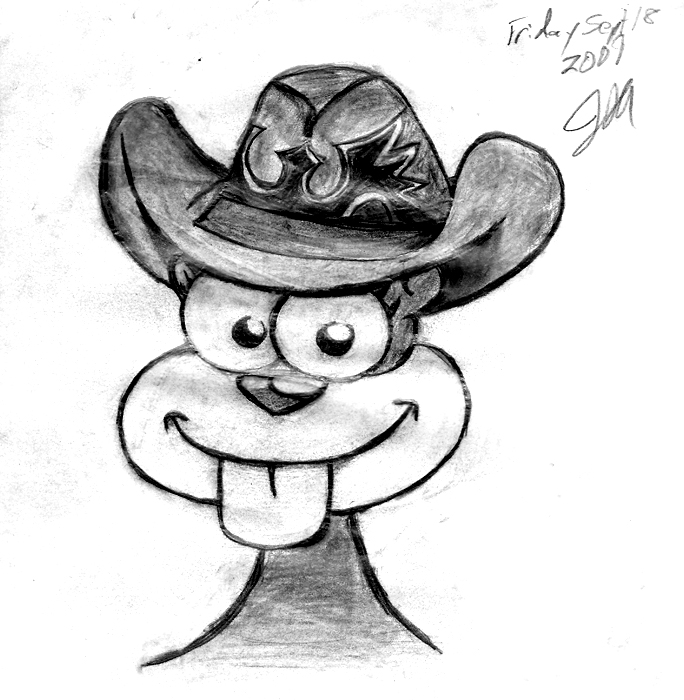 Watch
Inspired by
[link]
As soon as I heard that voice, a certain little squirrel popped into my head and I knew I had to draw this.
So, it's basically Sandy Cheeks from Spongebob wearing Gemini Sunrise's cowboy hat. Need I really say more?
Drawn on Sept. 18, 2009 on a regular notepad with pencil. Sorry for all for all the eraser smudges.

My scanner doesn't work anymore, so I had to wait until I could get to my brother's scanner tonight to scan it. Wasn't a perfect scan, but good enough for me at the time.
Sakura Wars/Taisen is owned by SEGA, Red Company and NIS America.
Sandy Cheeks is owned by Nickolodeon.