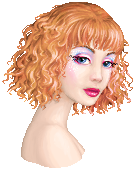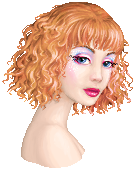 It's the last round before the final of OTR!
I worry that the make-up isn't extreme enough, but I'm awful with not wanting to cover up anything I've worked on, and I did all of the face-editing before even coming up with an idea for the make-up. That was a silly idea.
Adelaide's make-over hair has been kind of tricky to work with, but I don't think I'd be able to make something like this with boring old long hair.
There's a version without the make-up in my scraps,
here
.
Base by
Silindor
.