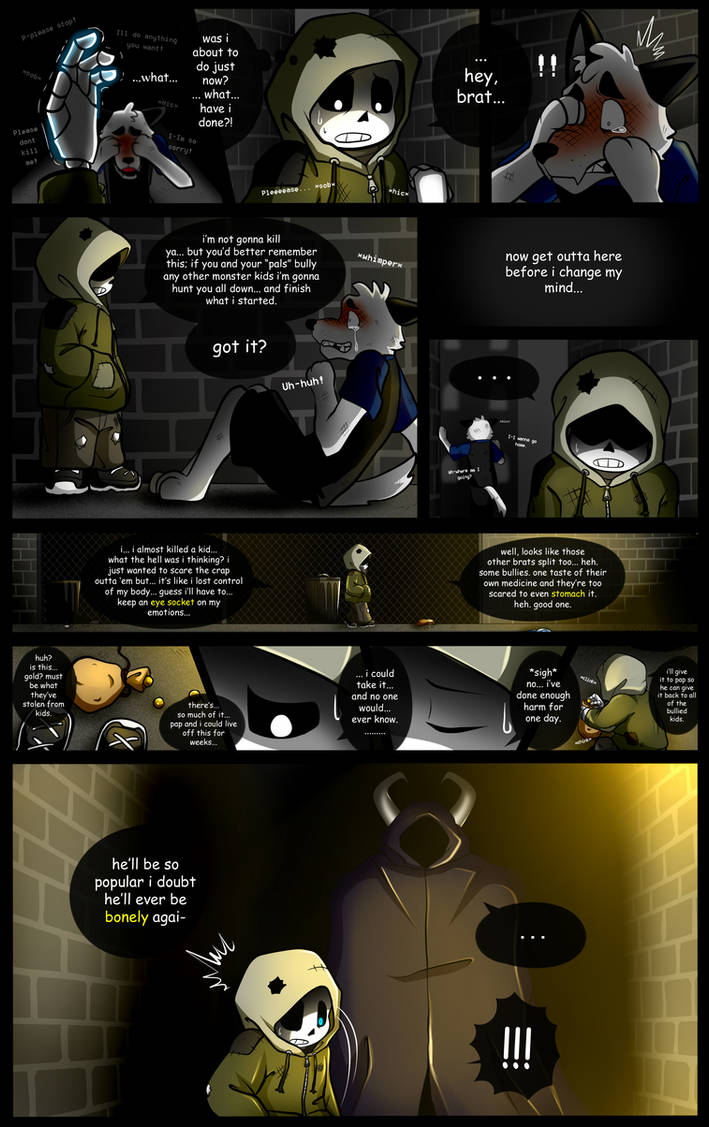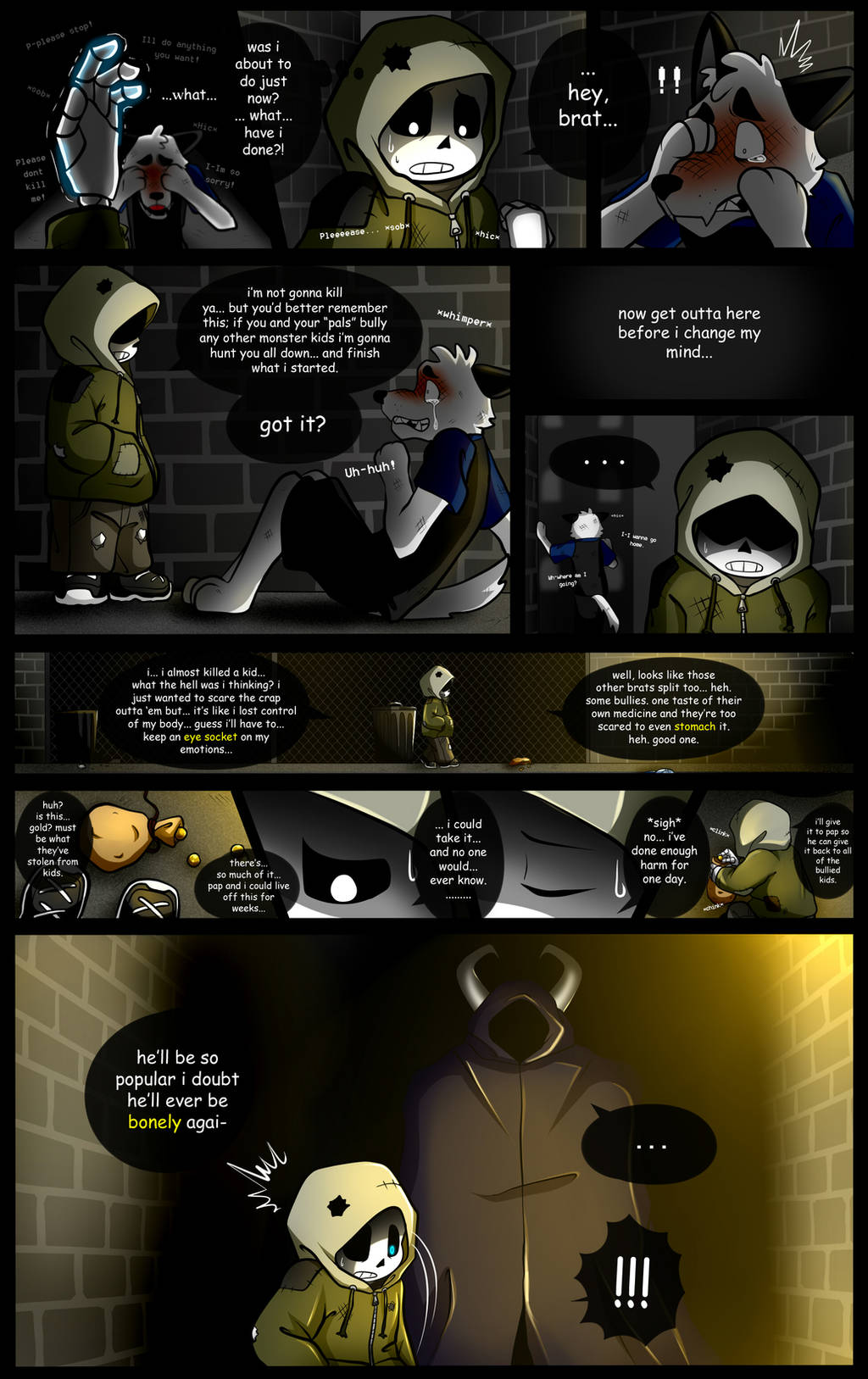 Oh boy... Sans has sure found himself between a rock and a hard place. Not only did he completely lose himself and nearly kill another monster but now a cloaked figure is looming over him. How is Sans going to get out of this mess?? This story is just heating up.
On a side note thanks for waiting for me to get back from vacation everyone! I really needed the break and now I'm back to draw my heart out. I hope you all enjoy the new page and the next page WILL be out next week.

So stay DETERMINED and thank you all for your support.
Support my comic and my art on Patreon!
Beginning--->
Previous--->
Next--->