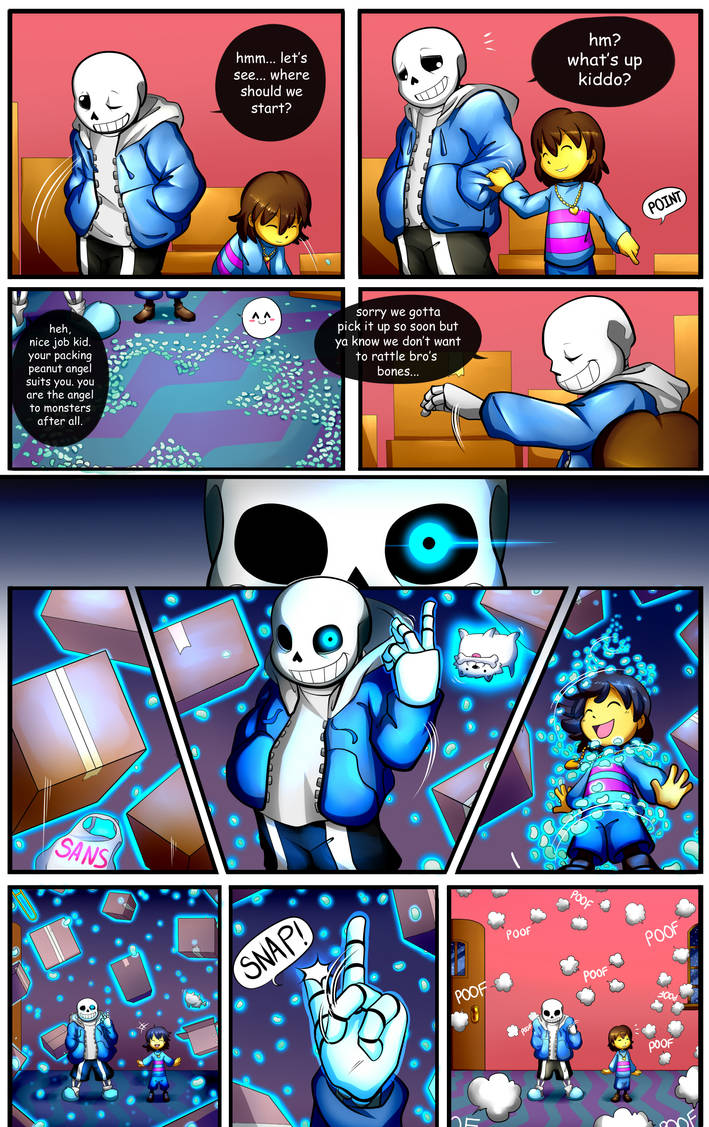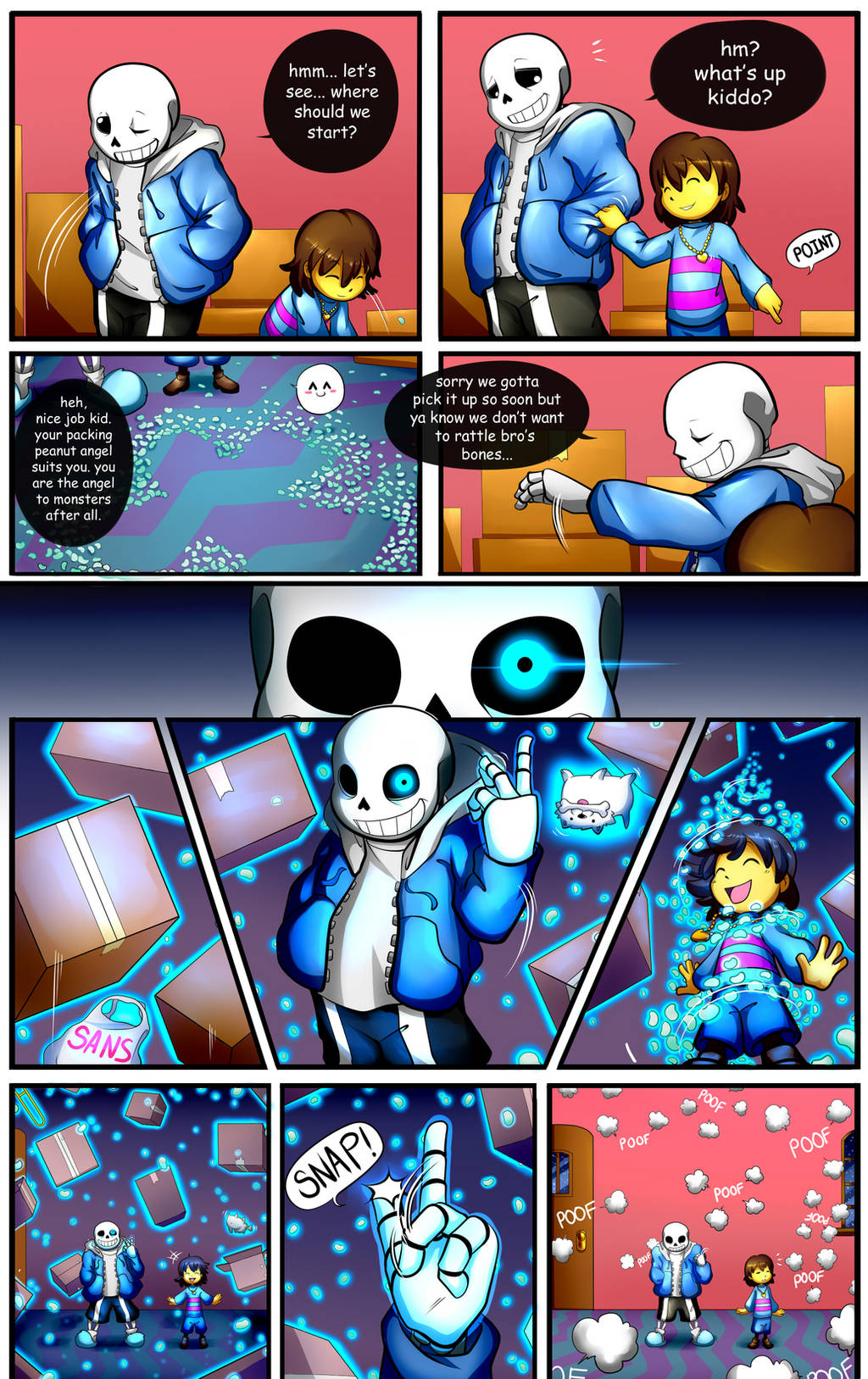 Magic comes in pretty "handy" when you're a skeleton moving to the surface.
This page of my Undertale fan comic was super fun to work on.

I have a feeling that Sans has the ability to not only lift and teleport bodies but objects too. Hope you all like the page and I would love to have you follow me for more!

Beginning/Previous--->
Next--->