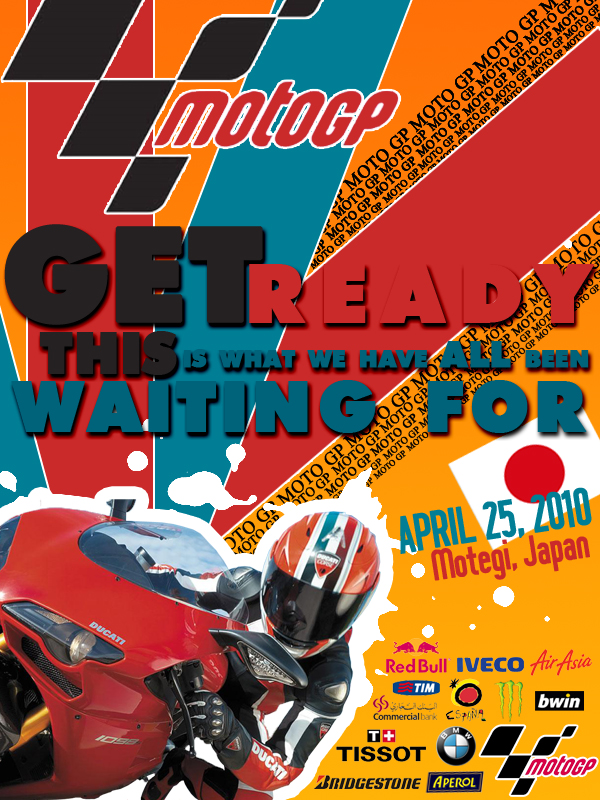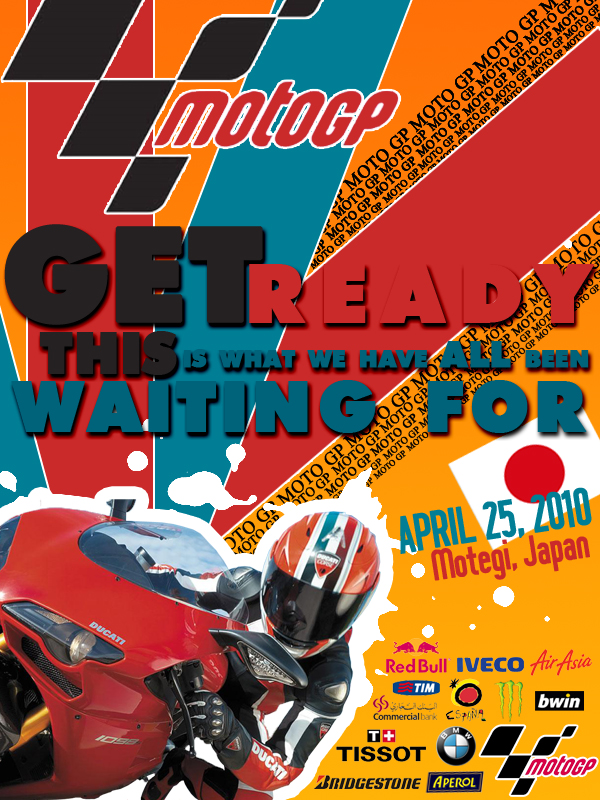 Watch
Decided to make a Moto GP Poster for the upcoming race at Motegi for fun. I can't wait for the season to start!

Comments appreciated.

posters are very tricky as theres alot of typography you need to use. two things you really gotta concentrate on are colors and text placement. you want colors that attract a viewer but aren't too distracting (try to use colors that go well together). and as for type, you want to stick to very easy to read fonts, and only 1-2 dif types of fonts.
Reply