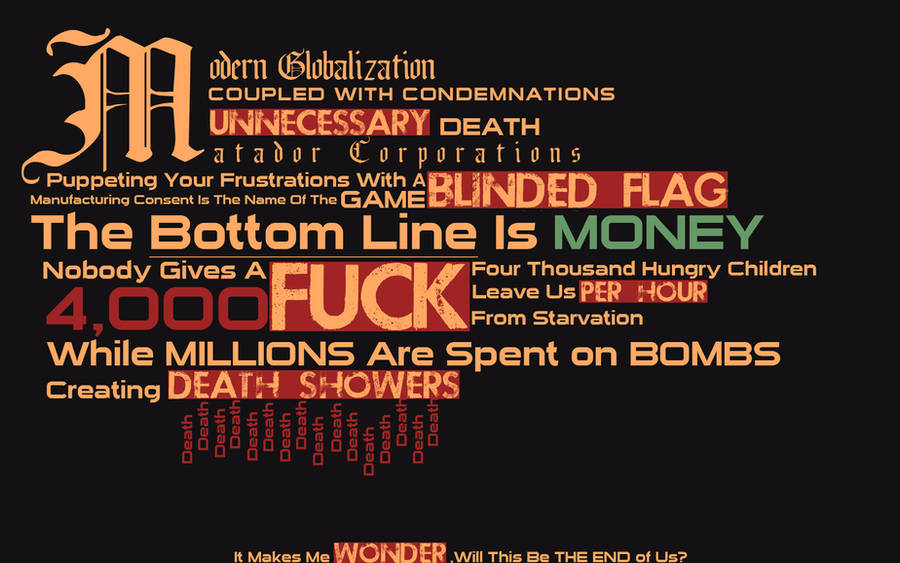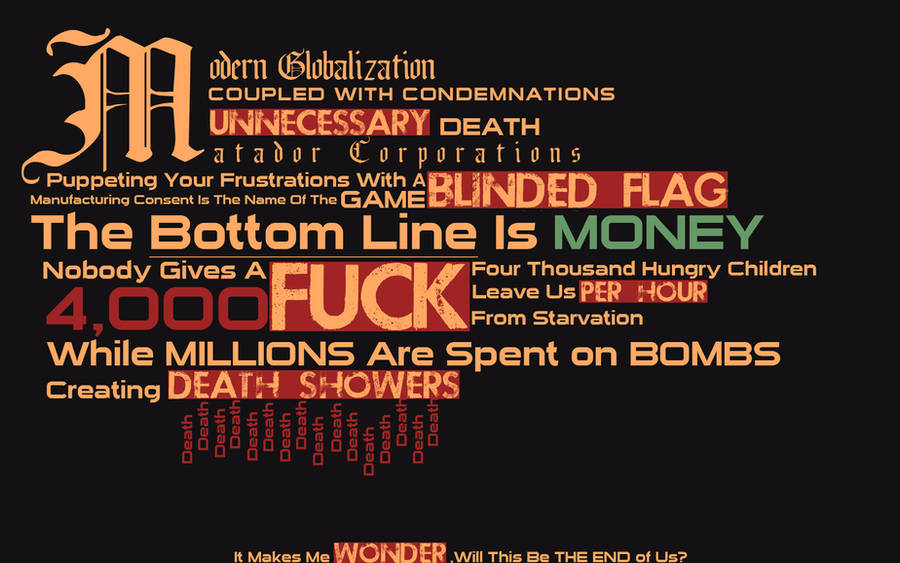 Lyrics from System of a Down - Boom!

Modern Globalization
Coupled with condemnations
Unnecessary death
Matador corporations
Puppeting your frustrations with a blinded flag
Manufacturing consent is the name of the game
The bottom line is money
Nobody gives a FUCK
Four thousand hungry children leave us per hour from starvation
While billions are spent on bombs
Creating death showers
I love it, could you share the fonts you've used? Just the names?
Reply

I need to make this a T-Shirt.
Reply

Wonderfully done and very powerful. That's a great message to get across
Reply

Reply

Reply

Nice one ..but the really amazing thing is that how many font you used !!
Reply

I love this piece so much.
Reply