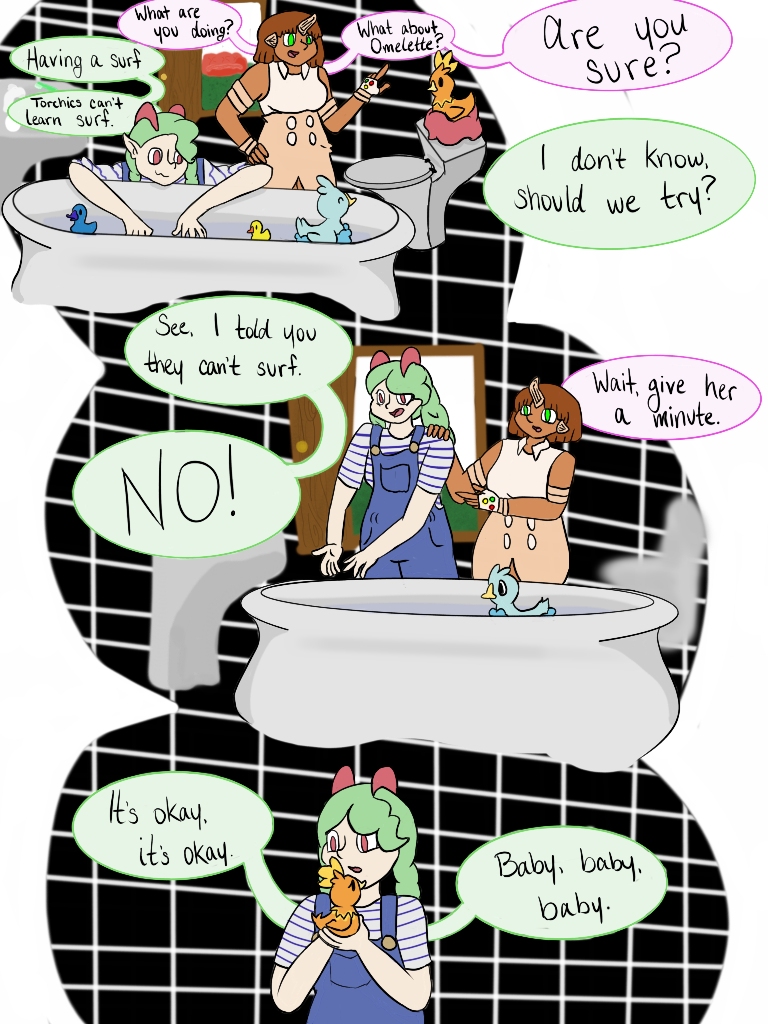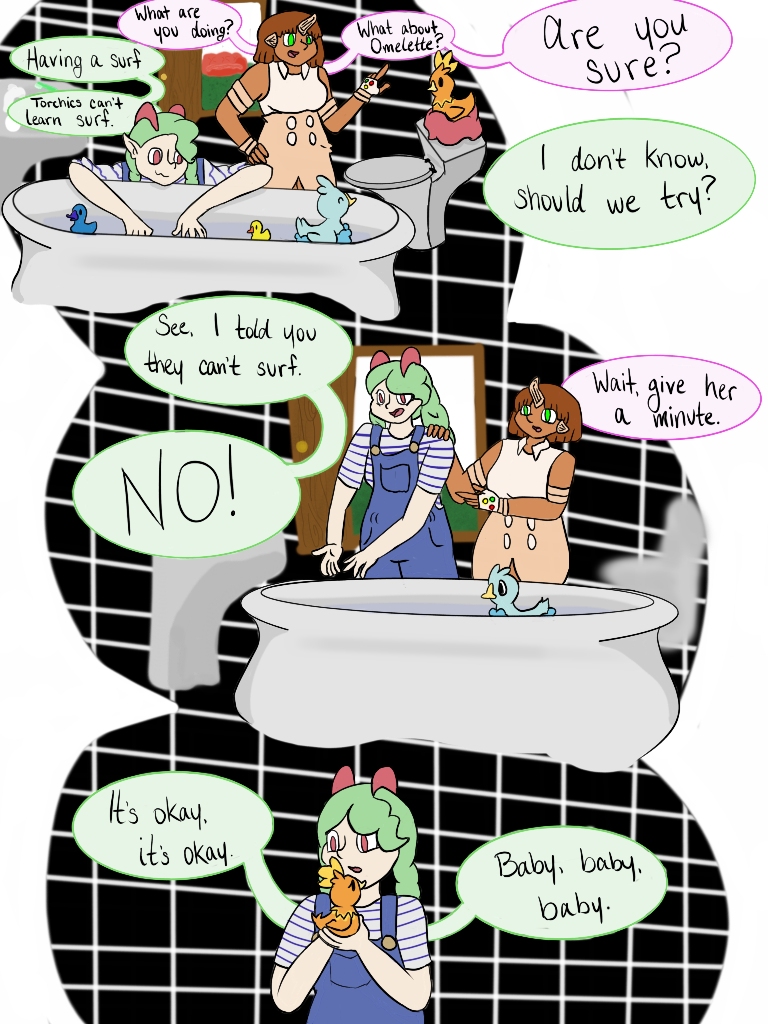 Anastacia letting Lush swim in her bathtub until she's able to get a pond dug on her property. It's always good to keep your animals exercised and healthy as well as clean.
Two birds
, y'know? Her friend B.B. was visiting and wondered whether Omelette could give it a try.
Disclaimer: no Torchics were harmed in the making of this reference.
One of of my first times seriously trying out a comic-style. In case it isn't super clear with the order of dialogue it's transcribed below.
B.B.: What are you doing?
Anastacia: Having a surf.
B.B.: What about Omelette?
Anastacia: Torchics can't learn Surf.
B.B.: Are you sure?
Anastacia: I don't know, should we try?
Anastacia: See, I told you they can't surf!
B.B.: Wait, give her a minute.
Anastacia: No!
Anastacia: It's okay, it's okay. Baby, baby, baby.
This scene is based off of Joey and Chandler in The One with the Chick and the Duck.
B.B. belongs to
nightmaresky


Hahaha! B.B. would think that torchics could surf!

This was too cute! Thank you so much for drawing B.B.
Reply

It made me really happy when I realized the similarities between Anastacia and B.B. with Chandler and Joey especially because Ana literally has a chick and a duck! I'm so glad you like it, I love B.B.'s design ❤️
Reply