My theme song: I Wanna Go Out (American Authors)
Top 10 Favorite songs:
10) Things Can Only Get Better (Howard Jones)
9) Back In The Game (Airbourne)
8) Keep On Smilin' (New Kids On The Block)
7) I Believe I Can Fly (R Kelly)
6) I Lived (OneRepublic)
5) The Moment Of Truth (Survivor)
4) Fist Bump (Douglas Robb)
3) You Get What You Give (New Radicals)
2) Bad (Michael Jackson)
1) Whatever It Takes (Imagine Dragons)
In case you didn't noticed from me:










(ENOUGH WITH THE SHIP BASHING ALREADY! I'M VERY SICK AND TIRED OF IT! IF YOU DON'T LIKE SOME OF MY FAVORITE PAIRINGS THEN RESPECT MY OPINION!)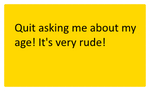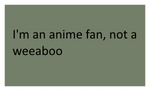 :thumb153603370:





Favourite Movies
Ne Zha, Disney Animation Movies, etc
Favourite TV Shows
Death Note, Ed, Edd n Eddy, Air Gear, Black Butler, Hetalia, Soul Eater, Class Of 3000, My Little Pony: Friendship Is Magic, The Boondocks, Detentionaire, Animaniacs, etc.
Favourite Bands / Musical Artists
Michael Jackson, KISS, The Beatles, Vocaloid, The Rolling Stones, Motley Crue, Poison, The Doors, Josh Groban, Frank Sinatra, Michael Buble, Guns N Roses, etc.
Favourite Books
The Jungle Book, Harry Potter series, Around The World In 80 Days, Frankenstein, Roald Dahl books, Twilight (I prefer the book series than the movie saga version), etc
Favourite Writers
Edgar Allan Poe, Roald Dahl, William Shakespeare, Charles Dickens
Favourite Games
Sonic The Hedgehog, Other Sega games, Mario, Kingdom Hearts, Street Fighter, Tekken, etc.
Other Interests
Cosplaying, Broadway Musicals (especially Cats and Wicked), Music from the 80's, drawing, reading books