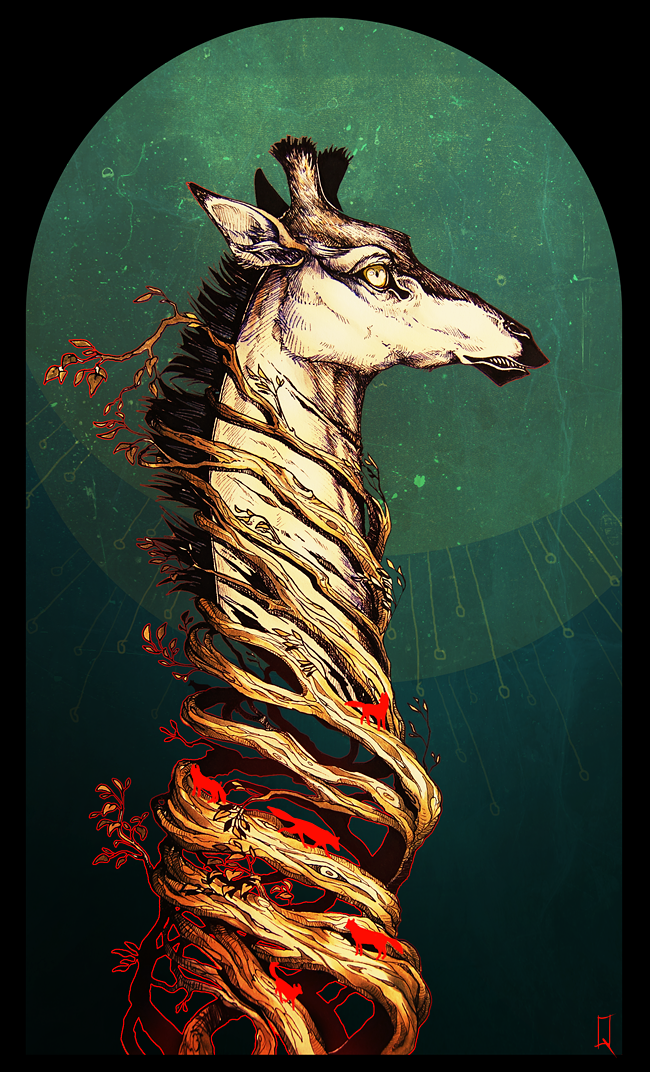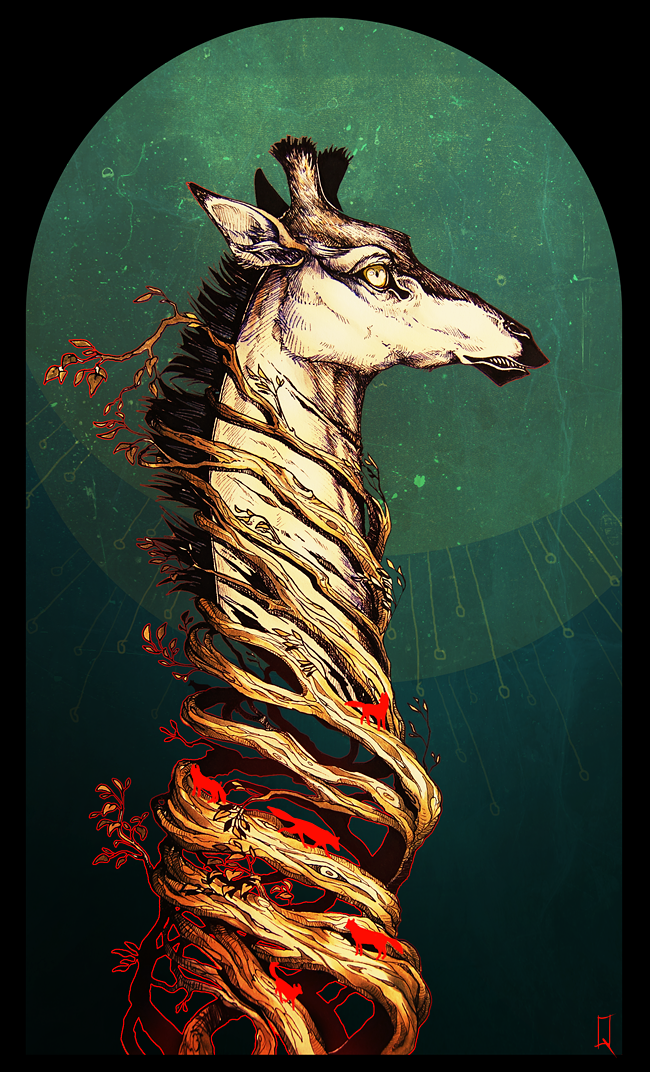 Watch
Lately I've been much more into traditional media (mostly markers and pencils) than digital. Running around buying new sketchbooks and markers like a madman. And eating cheap macaroni for it.
Anyway, have a giraffe. I merely glanced at a wooden giraffe statue I own and decided I wanted to draw one.
I hope the colors look fine. Can't really tell from this laptop screen.

Black markers, copic markers and photoshop.
Daily Deviation
Given 2015-09-08