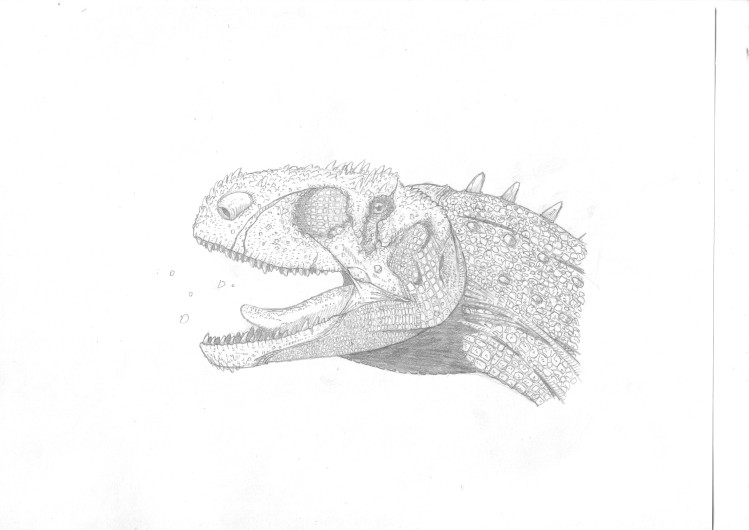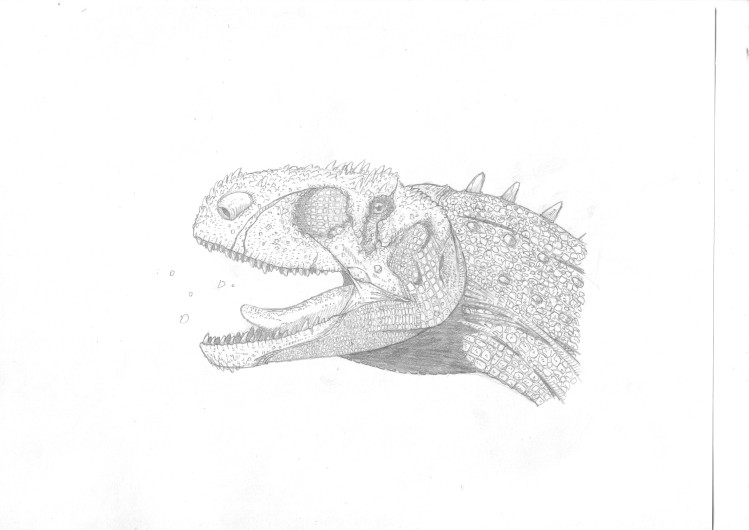 Watch
Volevo fare uno schizzo delle particolari protuberanze cornee degli abelisauri e ho voluto scegliere un ceratosauro molto poco usato: Rajasaurus, predatore indiano del Cretaceo superiore. E sinceramente, è uno dei disegni che amo di più finora: non credevo che mi venisse nulla di così vagamente realistico...

One of the few good rajasaurus's on DA, nicely done!
Reply

Non male!
Comunque il Tianyuraptor resta il tuo dinosauro più bello, per ora!
Reply

E lo so, ma a me piace variare molto spesso nello stile che uso per i miei soggetti. Al momento questo Rajasaurus mi soddisfa assai, ma non è detto che abbandoni altre "tecniche" di disegno in favore a questa; anzi, a breve ritornerò con il puntinismo XD .
Comunque, grazie mille per i complimenti

.
Reply