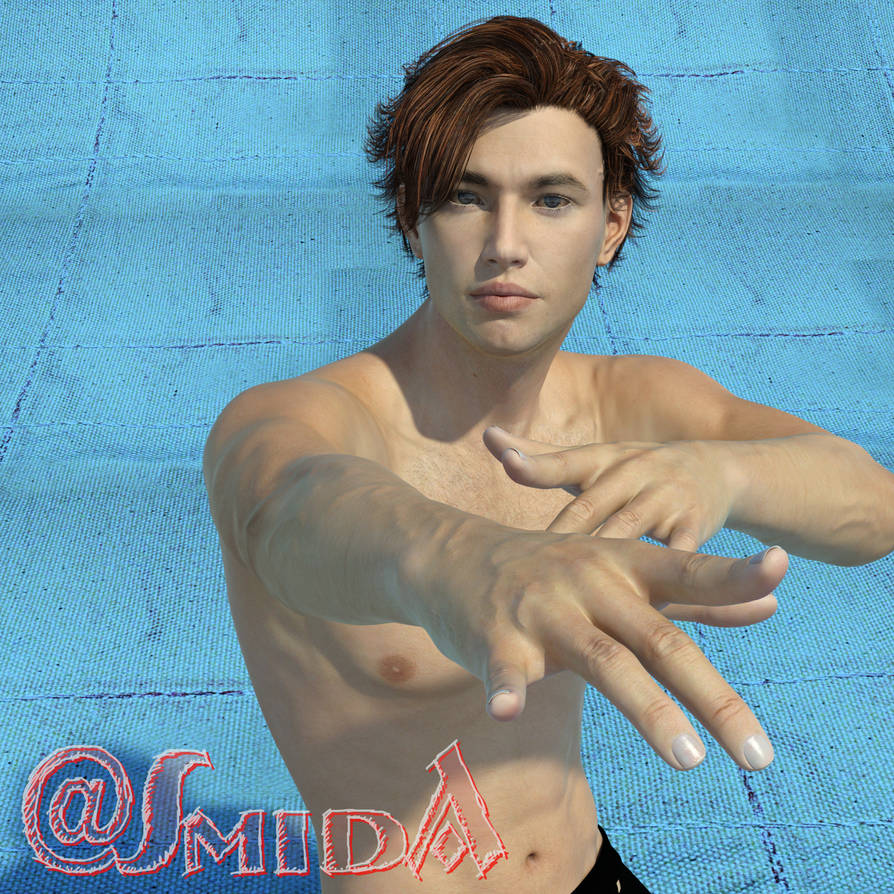 Watch
Venen für Iray
erstellt von SmidA 04/2018
Inhalt der zip-Datei:
Ordner Documentation
-Readme und Promobild
Ordner People
-Materials für G3F, G3M, G8F, G8M
Ordner Runtime
-benötigte Texturen
Einfach den gesamten Inhalt der zip-Datei in Euren Content-Ordner entpacken.
Figur der Generation 3 oder 8 auswählen und im Unterordner "Materials - SmidA" die Venen anklicken. Die Venen sind jeweils getrennt nach Gesicht, Körper und Beidem,
bei den Männer habe ich außerdem Adern für das primäre Geschlechtsmerkmal (auf Wunsch mit dünnen und mit dickeren Adern) erstellt.
Die zugrunde liegenden Maps wurden alle von mir mit PSE von Hand erstellt.
Ihr habt die Möglichkeit, den Grad der Venen über die Einstellungen beim Min.- und Max.Displacement (Surfacepane) zu erhöhen oder zu verringern. übertreibt es dabei
nicht, sonst sieht das irgendwann nicht mehr nach Adern, sondern nach "Bei der Wanderung bin ich im Amazonas schwimmen gegangen und seitdem habe ich diese Würmer
unter der Haut, Mist!" aus. Min. und Max. müssen bis auf das Vorzeichen die gleichen Werte haben! Da ich für Damen und Herren unterschiedliche Maps gezeichnet habe,
die aber ungefähr auch auf das jeweils andere Geschlecht passen, könnt Ihr durch Wechsel der einzelnen Maps (z.B. Arme Male gegen Arme Female) weitere Anpassungen
erzielen.
Diese Maps sind Freebies und sollen es auch bleiben. Eine Weitergabe der kompletten zip-Datei ist erlaubt,
Verwenden im privaten und professionellen Bereich ebenfalls. Verkauft werden darf die Datei oder Teile daraus aber nicht!!
Wäre nett, wenn Ihr mich bei Verwendung mit erwähnt...
Viel Spaß damit, LG SmidA
Für das Promobild wurden verwendet:
G3M - DAZ3D
Haare - DAZ
Skin Michael 7 - DAZ
NGS2 - Dimension Z
Venen - SmidA
gebogener Backdrop - Tako Yakida
Shader da drauf - SmidA
=======================
Translated by Google:
Veins for Iray created by SmidA 
04/2018 

Contents of the zip file: 
Folder Documentation -Readme and promo image 
Folder People -Materials for G3F, G3M, G8F, G8M 
Folder Runtime - needed textures 

Simply unpack the entire contents of the zip file into your content folder.   

Select generation 3 or 8 and click on the veins in the subfolder "Materials - SmidA". The veins are each separated according to face, body and both, 
In the men I have also created veins for the primary sex feature (on request with thin and thicker veins). The underlying maps were all created by myself 
with PSE by hand. You have the option of increasing or decreasing the level of veins over the Min and Max.Displacement settings (Surfacepane). 
Exaggerates it not, otherwise it will not look like veins anymore, but after "During the hike I went swimming in the Amazon and since then I have these worms under the skin, crap!"
Min and Max have to have the same values ​​except for the sign! 

Since I have drawn different maps for ladies and gentlemen, but if you also fit the other gender, you can make further adjustments by changing the individual maps 
(for example, Arm Male vs. Arm Female) achieve. 

These maps are freebies and should stay that way. A transfer of the complete zip-file is allowed, use in the private and professional field as well. The file or parts thereof may not be sold !!

 Would be nice if you mentioned me when using with ... 

Have fun with it, LG SmidA 

For the promo picture were used: 
G3M - DAZ3D 
Hair - DAZ 
Skin Michael 7 - DAZ 
NGS2 - Dimension Z 
Veins - SmidA 
Curved Backdrop - Tako Yakida 
Shader on it - SmidA

Reply

Reply

Danke dir.
Ich gehe davon aus, dass du die Maps im Displacement lädtst.
Normalerweise dürfen doch der Max- und der Min-Wert eben NICHT den gleichenn Wert haben, oder?
Wie macht man das, dass man sie mit Klick lädt und nicht über den Surface-Tab?

Reply

Gerne

Die sind als Material-Preset abgespeichert und dort habe ich eben ausschließlich den Geometriebereich / Displacement ausgewählt. Max- und Min sollten bis auf das Vorzeichen den gleichen Wert haben, sonst sieht das an den Übergängen /z.B. Torso zu Arm) mitunter arg seltsam aus. Bei ungleichen Werten löst sich die Map durch das Displacement von der eigentlichen Figurenoberfläche - aber letztlich bist Du ja frei beim Experimentieren

Reply

Reply

Oh, gern geschehen. Freut mich, wenn noch jemand anders etwas mit den Venen anfangen kann

Ich habe das Erstellen mal wieder eher als Studienobjekt gesehen.
Reply

Danke schön! Ich werde das mal testen.

Reply

Daumen hoch. Hab es gerade direkt vom Rendercafe runtergeladen und bin gespannt wie es aussieht.
Hab es mal auf die G8F angewendet und und deine Einstellungen übernommen.
Hoffe man erkennt etwas, da die Dame Handschuhe anhat, erste Ergebnisse sehe ich erst in 2 Stunden. (Meine Kiste wird echt zu alt :/ )
Reply