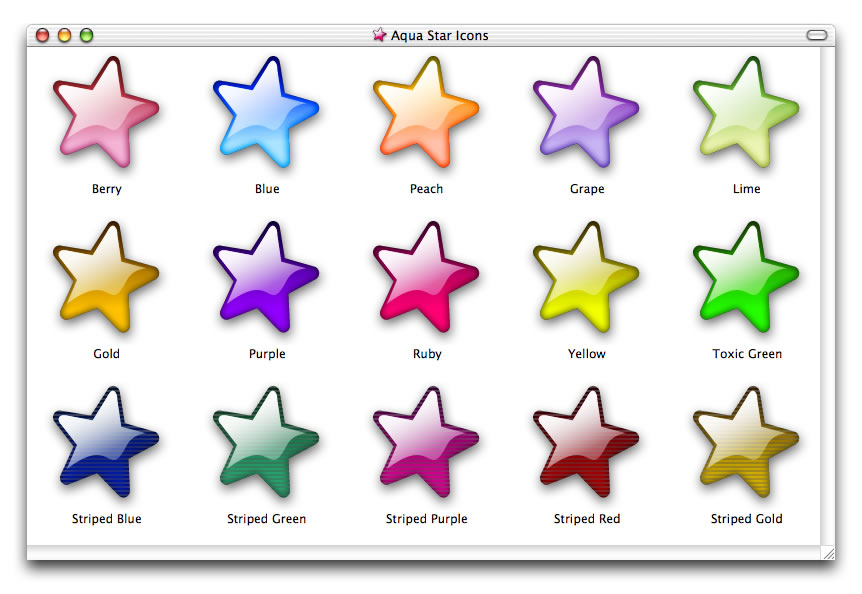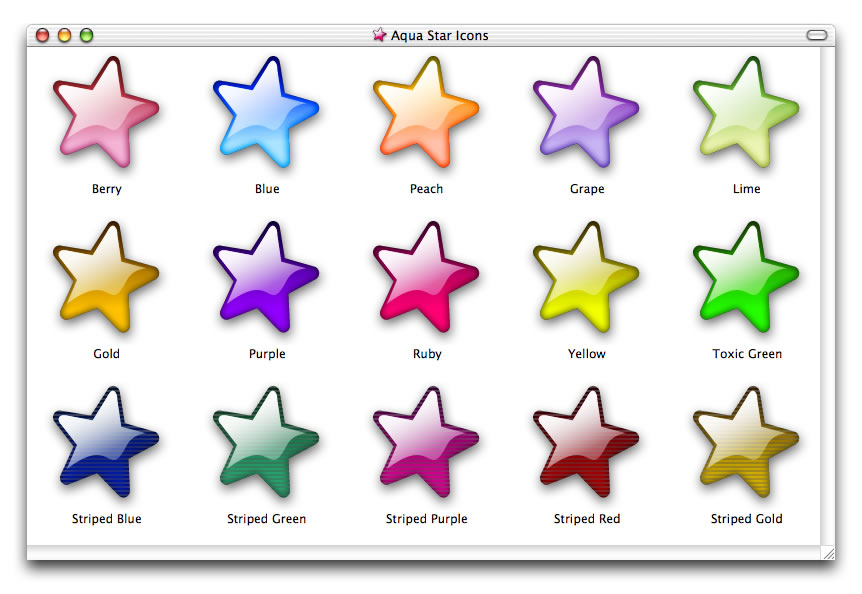 Watch
There seems to be little in this area, so I thought I would some of mine.
Various colored Stars with the Aqua look. Made as a companion to this desktop:
[link]
Made with FireworksMX and assembled with Apple's Dev tools.

Ohhh are so pretty !! u_u I only have a PC
Reply

beautiful icons!!
call me stupid but is there a way to use mac icons on a PC??? I like mac icons way better
Reply