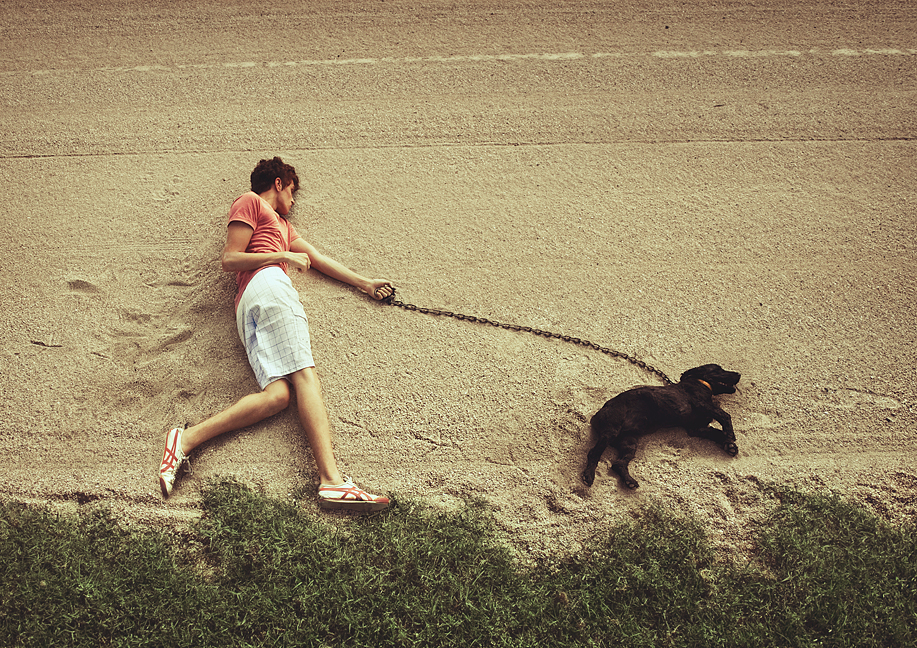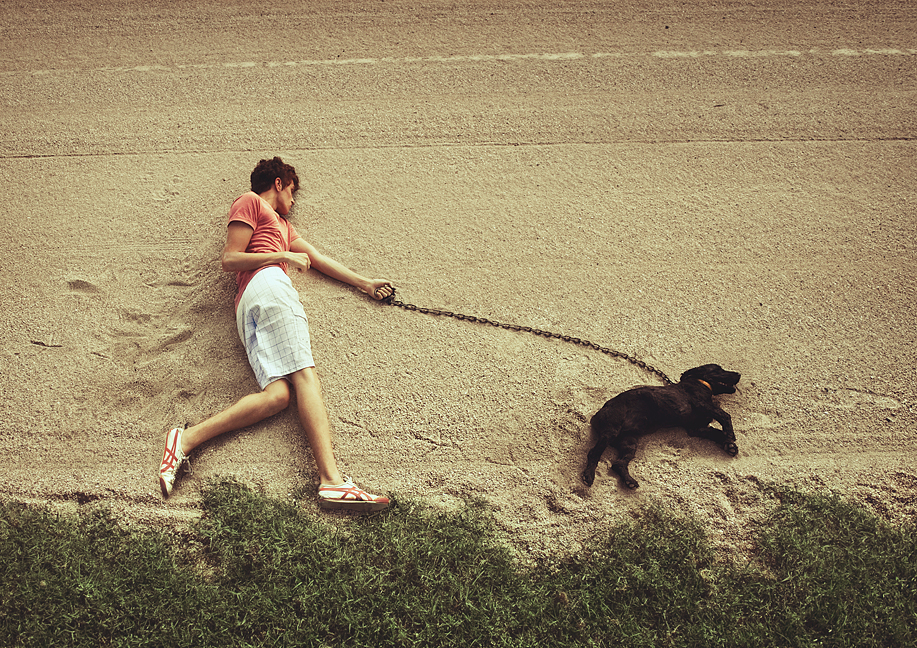 Watch

Fullveiw.
This was a really uncomfortable position! haha.
Edit
Wow! #GetDailyDeviations is the best group ever!
[link]
Thanks so much everyone for all the comments and favorites.
I hadn't really replied to any of the comments on this piece because few days after I took this photo with my dog, he had to be put down.

Daily Deviation
Given 2010-06-12
Aside from being very cute and extremely funny,
sleepwalkers.
by ~
smallvillian
is a pretty amazing image in the way it's been put together. Not only does it say that the model was uncomfortable, but I can just imagine how difficult it must have been to get the dog to stay in that position!
(Also suggested by: =Xpica, ^mintyy, and =LadyFromEast)
(
Suggested by meganjoy and Featured by Shalora
)