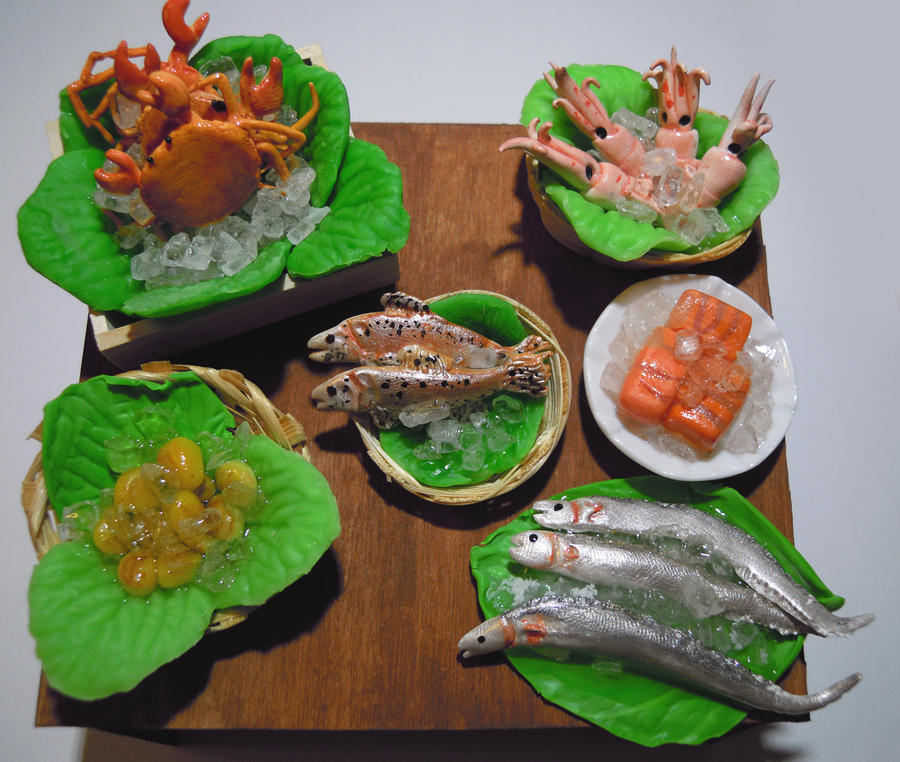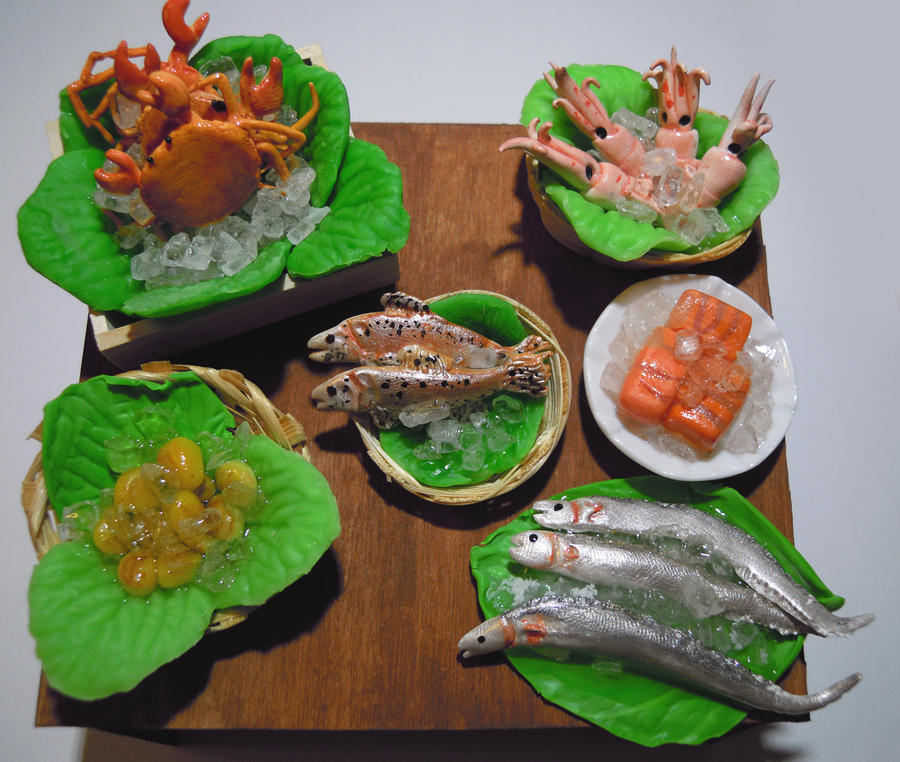 Watch
Update: Changed the picture because it was a better quality one XD
Here's how I made the ice effect:
------
Made this miniature seafood stand for

's monthly food challenge. The top of the table measures 3" x 3" and the whole stand is about 1.5" tall.
Check out my Tumblr for more detailed/close up shots if you want!
Thanks for viewing! Hope you guys like

Tumblr:
[link]
---------
Join the group that loves miniature art

!