we are up to 550 Members and 524 watchers!
Note: Sorry for the delay in posting winners I was having computer problems.

Drum roll please for February's winners!

:thumb282993500:
Congratulations to

Please if you said you would give a prize please do it!

Honorable mentions!

:thumb276547315: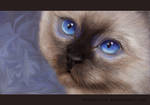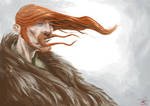 Please recognize these wonderful artist

Now time for the New Month! April!
April's Theme is photography!


So you amazing artist can get your best work ready for the future months


April: Photography (Pure photos taken with a camera)

May: People (Cosplays, make- up, people in general)

June: Artisan Crafts (You made it like earrings or in one case wands)

July: Literature (Poems, short stories)

Voting

The voter goes to the correct folder we are currently voting on. They will choose the top three they like that demonstrates the qualities for that months theme. Then they will go to the correct journal (For photo-manipulation it is this one!) and put the links to those three in order of greatest to least in our opinion and then

will tally up the points. The places you put will dictate the points they get. 1. is 3 points 2. is 2 points and 3. 1 point
You have till the end of the month to vote!

If you submitted artwork you must vote or you will not be able to win you will be disqualified.

Prizes

We will be accepting new prizes all threw out the contest and we are going to need them!!!!!!!
Our goal is to give the winner at least a three month Premium membership so we need points! Please please even if you have only one point it will add up please please
If you give points this will happen


Any amount of donations:Llama, favorites, and art in group!


10 or above:More favorites,comments, llama, and art in group!


20 or more: llama, favorites, comments, art in group and a artist feature in Tiamimi's journal and in the blog of

(That's
over 520 people
seeing your name and work)
Llamas and artist features are free and super welcomed! So are commissions of any kind!!
For those who don't know an artist feature is where in your journal you mention the artist and or link/show their works.
So far (Note: If your name is not here please note me)
Llama for each month winners










Llama for final winner

















Llama for the top three winners












Artist Feature for each month winners





Artist Feature for the Final Winner




(

will feature in her id for the top)



Commissions for the final winner

Will do a Pokemon commission  


Will write poem or prose




Will do a full-cg art



Commission for the top three

Will do a portrait sketch



Commission for each month

(Will do a sketch)

will do a paper cutting or drawing

Questions asked and Answered! Have anymore? Just ask!


What if the same person wins twice?
Answer: The Small Artist can submit to as many months/themes as they want but if they win one theme they cannot win any others.

Which diference are between "each month winners" and "final winner"? Are they the top 3 and then the first?
Answer: Each month there will be a new winner. At the end of these months all those winners will be thrown together for the top three! The top three and the final winner do go together. Just 1,2,3 and one being the final winner!!

  Can you submit to the contest but also submit prizes?
Yes of course! We encourage both!

How many submissions per-month?
3 per month


Am I allowed to enter one drawing into this contest and another contest?
Yes you are!

The art that we submit for the contest, does it have to be made/drawn in that month?
Nope! Old, new or really old anything will go!
~Keep Making Big Art!
~~Tiamimi