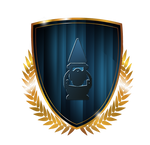 LiliWrites

AspiredWriter
.
kerrybush42
.
SilverInkblot
.
MagicalJoey
.
squanpie
.
flatw00ds
w-h-i-s-p-a
You guys lucky having me in your team because I'm a pro treasure hunter.
I play to WIN!

:bademoticon:
But don't rely on just me, comrades, team is a team. Although I'm also aiming for the "most critiques written" award,
hohoo..!!
..if any.
Here I'm listing my critiques for the game. I can be very picky when it comes to commenting/giving critiques to specific artworks so I prefer to search & choose for myself rather than having anyone's request.
Thanks for reading. Watch my next conquest!


Anyway if you're interested in critiquing
my
deviations, consider these:
Mystery Kitty #1: Come Out and Play
Mystery Kitty #2: Neverdying Wonder
Literature:
Slytherclaw Tales #1 The Knight and His Cat
Even more will come. Could use the exposure.
Oh yes I'm up to some (not just one) things!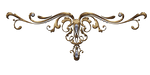 So here I conclude the finish line of my hunt & race.
83 Critiques in 14 days and about 20 were actually written in 1 day! My most intense game so far!
Didn't even have time to add more deviations open for critiques.
So glad although my team didn't make it first place there are still individual prizes, hehee..
(egocentric fox is egocentric).
And so the final result is:
I won the
2nd place
!
:bademoticon:
SlytherclawPadawan (Gnomes)- 83

:bademoticon:
350 points from
communityrelations
Feature from
doughboycafe
A collection a retro dA swag (stickers, badges and keychains) from
BeccaJS

Critmas: The battle is over! (Results)WOW! Seriously...
917 Critiques in 12 days!
That has SURPASSED every year ever we have done on critmas, 6 years of joy!
2011- 120*
2012- 120*
2013- 158
2014- 366
2015- 206
2016- 917
*exact figures unknown as we didn't record them like we do now!



THE FAIRIES ARE THE WINNERS!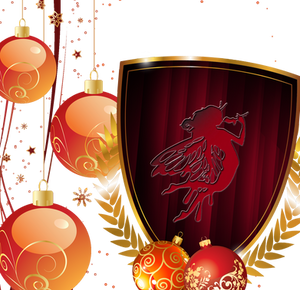 The battle of the critters was huge! Those who got on board really threw themselves into the team mentality and I hope those who did made some new friends as a result!
Despite a great effort from the Gnomes, who started so far behind then perked up higher and higher, it was the fairies whose last day attack really made then undefeatable! Although the Pixies and Elves made good efforts, nothing would deter the fairy hoarde! In fact, every team reached over 100 critiques, which is p
But.. can you believe I'm still in 2nd place after 'killing' some Krakens??

That's because of 'dat even sneakier Mother Kraken!

Oh well, competitors, got to learn from them.
Still, this is a
CONQUEST (told 'ya)!
I've done my very best, pushing my brain (with the help of tea, hot cocoa, and some snacks - and also healthy fruits & veggies) during the 2 weeks.
Looking forward to more games (and of course to WIN!).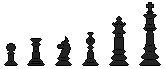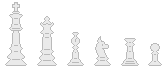 Related Journals
Huntress on the Hunt! #1 Gnomes Team Only!
Huntress on the Hunt! #1 Gnomes Team Achtung!