I practically grew up with the "classic" video games. When I say classic I mean famous! Such as Sly Cooper, Jak and Daxter, and Ratchet and Clank. They seem to be the worlds favorite because the characters show up in the newer games. I'm a super fan. And an artist. Put the two together and you get me! But lately I've been getting into anime, which is totally addictive and SO MUCH FUN to draw!








(If you want a request, then "note me" with WHAT it is and HOW you want it.)
:thumb426640610: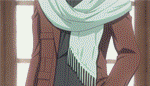 Favourite Visual Artist
Myself... and Jon-Lock!
Favourite Movies
How to Train Your Dragon, Nauiscaa of the Valley of the Wind and Frozen
Favourite TV Shows
Naruto/Naruto Shippuden, Bleach and Fairy Tail
Favourite Bands / Musical Artists
Skillet, TobyMac, Kutless, Yui and Takeharu Ishimoto
Favourite Books
The Hunger Games and Legend Trilogy
Favourite Writers
Suzanne Collins and Marie Lu
Favourite Games
Sly Cooper: 1, 2, 3 (not really 4) ... Jak and Daxter: 2, 3 (not really 1, X or 4)... Ratchet and Clank: A Crack In Time, Tools of Destruction, All 4 One (I have barely played the others.)
Favourite Gaming Platform
ps2 and ps3
Other Interests
Free Hand Drawing, Writing and Publishing Books