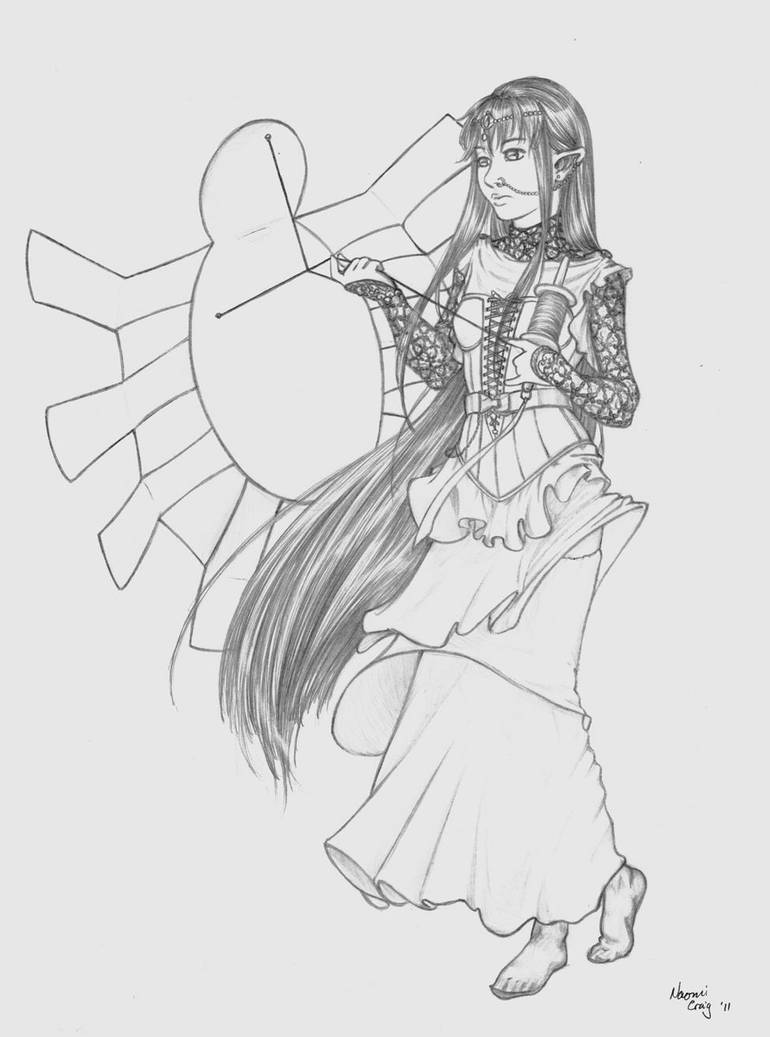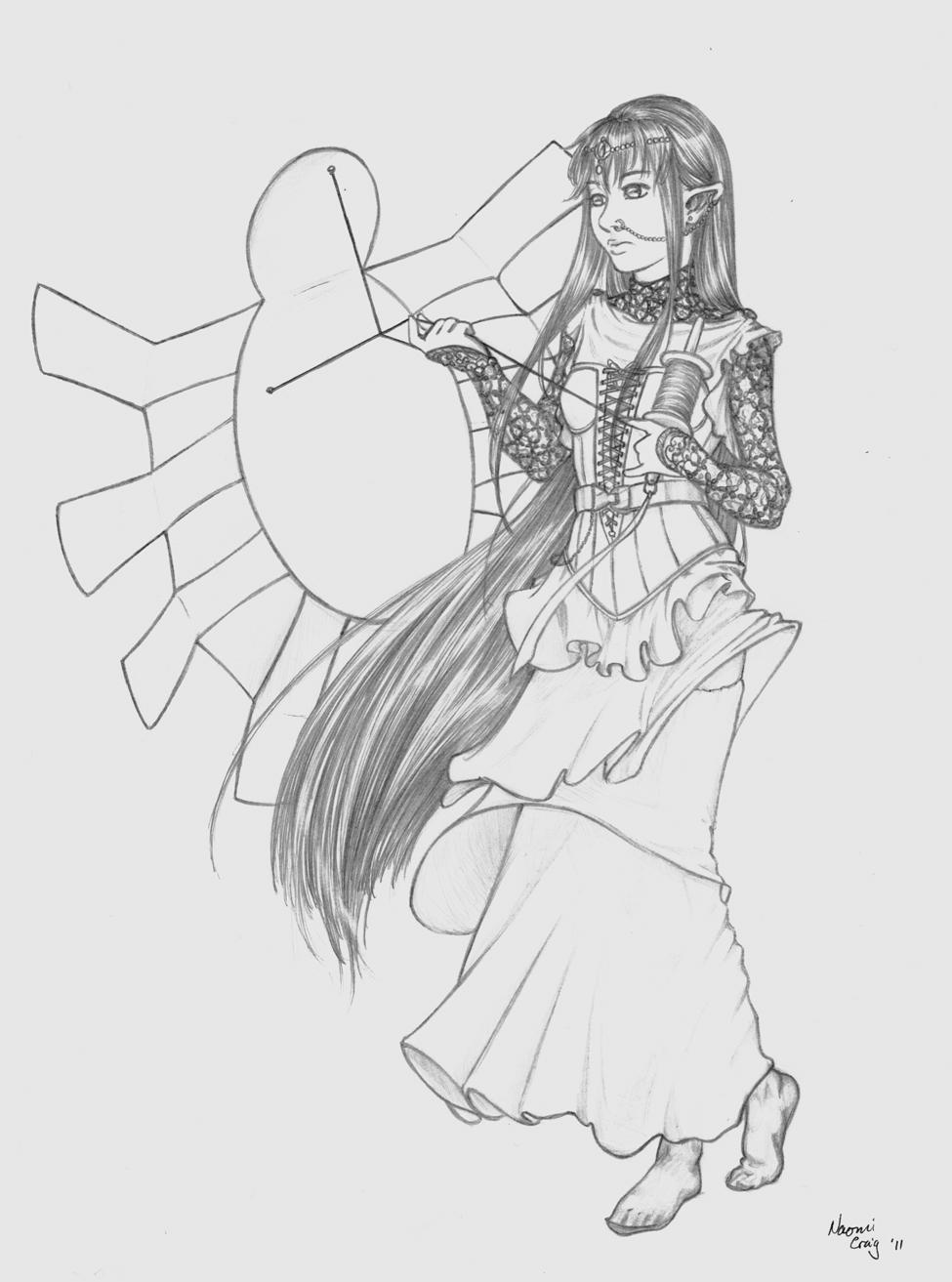 Watch
Aaand, a Naal'suul for Kite

.
Pencil commission~
So, at this past Connecticon, while I was dealing with a long-winded geekish type visitor, a quiet girl stood very, very patiently waiting for a chance to talk to me. She turned out to be Kite, the colorist at
Studio Drowtales
. She pointed out some old work of mine and told me how it was very inspirational for her and she still references it to this day.

So...when she later asked for a commission of Naal in my style, how could I say "I'm booked. I have no time for commissions"?
Answer: I couldn't.
So, a couple months later, here is Naal'suul in my style. Kite said she intends to color it, so I'm pretty excited to see~


NAAL! I love love LOVE her! you did an astounding job drawing her.
Reply

Beautifully drawn! I love the way you have drawn the folds, there's something so right about it. Her feet (stockinged?) are so well drawn, as is her posture, and there is beautiful contast line-wise here- you've got the slender, precise lines and stronger, more 'in depth' lines. Her hair is beautifully drawn as is the texture on her clothes - OMGosh the bodice is INCREDIBLE!!!! And the perspective on the kite is very well drawn too. Only thing I would recommend, to flesh out this picture a little, is to add a little more depth texture-wise to the kite. And maybe a suggestion of background - this is such a beautiful sketch and her hair is blowing so beautifully it would be wonderful to see some sort of background suggesting this, amybe the top of a hill or something, rather than a 'vacuum'. Other wise, beautiful!
Reply

Epic comment!

Yeah, I agree that this needs a background, but for a $20 commission, I'd already spent waaay too much time on it.

Hopefully Kite'll put a background in when she colors it.
I didn't want to put too much texture on the kite, because there's already a high concentration of dark lines with the lace and the hair right there, so I thought it needed some space to breathe.
Reply

This turned out wonderfully!

I especially love the flow of it. It seems very natural.
Reply

Yeah, Kite's such a sweetie. You can't say no to her.

Amazing work, I love how you do eflin ears, so cute!

Reply

I LOVE Drowtales! It's a wonderful rendition of Naal'suul.
Reply

Thank you. Naal is not the character I would have thought to draw on my own, but she turned out to be a lot of fun.
Reply

When I first saw the thumbnail I thought it was CC from Code Geass
[link]
because she's also a goth with a Hime cut.
But you did Naal! On request from Kite!?! And it is awesome! And there's a pun. Built into the art... <falls unconscious from art appreciator joy overload>
Thank you for sharing this.
Reply

Awww spider kite. :3

Looks really awesome! Love the composition and flow.
Reply

I belatedly realize it would have been funnier if the string was coming out of the spider kite's ass...

Thank you. I'm particularly happy with the shoulders, arms, and string. :3
Reply

Yeah but that would have been a bit of a nuisance... >_>
It all worked out rather well. It'll be cool to see it colored by the commissioner.

Reply

Reply