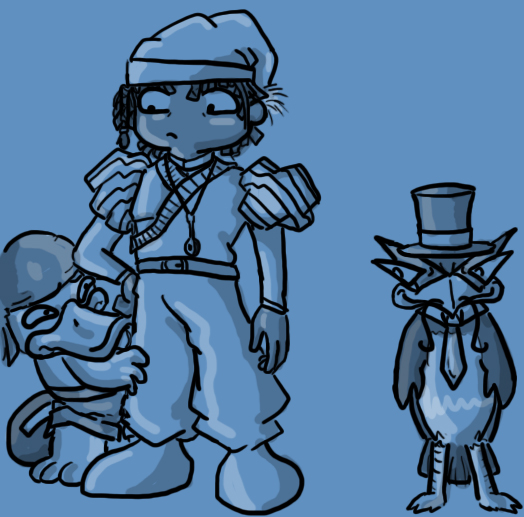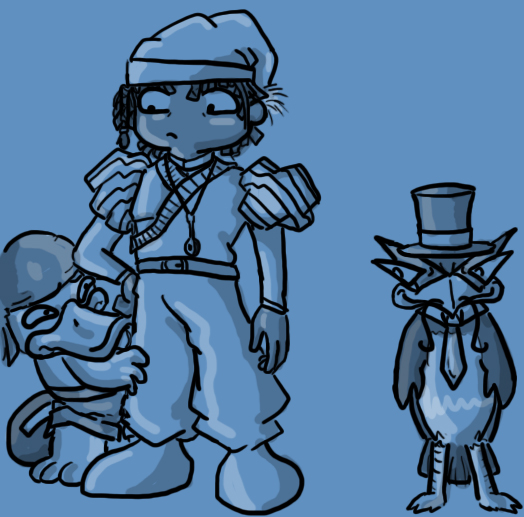 Watch
A quick character study I did of three - yes, three - upcoming characters in Mindless Walkabout. Two of them are imported characters from something ELSE, so they were easy enough to do. The middle dude need some inventin'.

And before anybody says anything, yes, it's true. I've FINALLY branched off into some racial diversity in my stories. Sorrowful neglectful of me, but, here it is, once and for all:

One of my characters in the DragoVerse is a penguin.

I know! I'm sorry I took so long. Gawd.