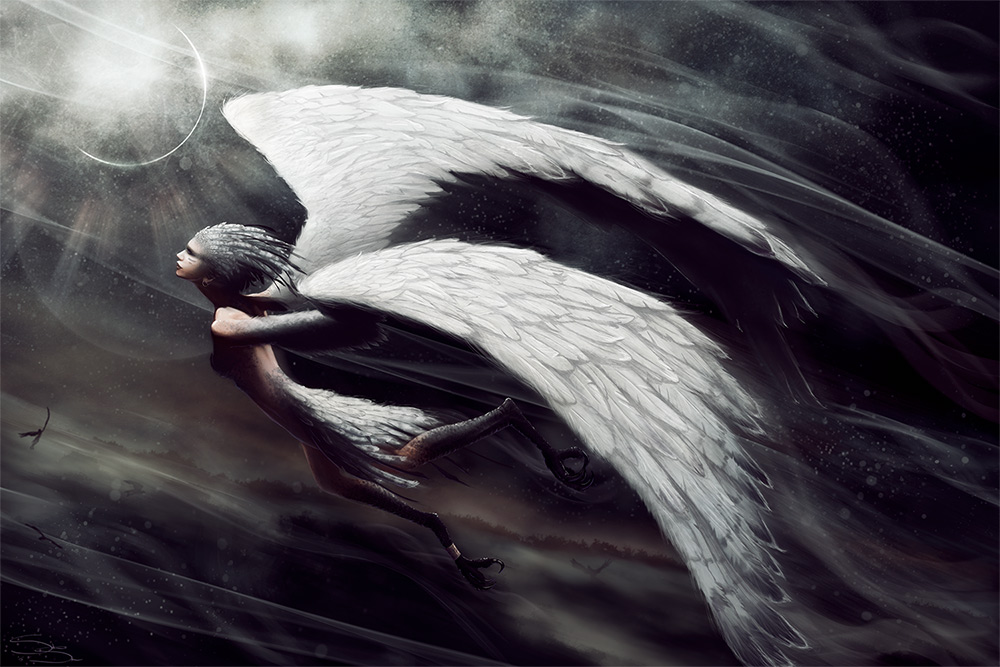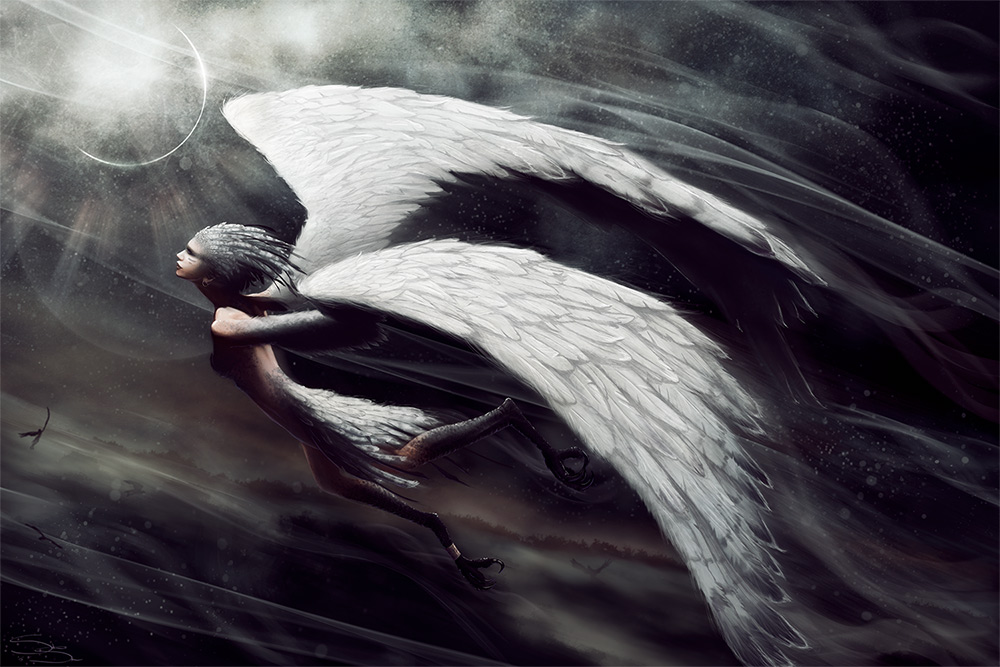 Update: More definition added to wings.
Ocypete ("the swift wing") was one of the three harpies of Greek mythology, along with Aello and Calaeno.
Harpies were seen as the personification of the destructive nature of wind, so I wanted to portray a sense of movement.

Would love to hear what you think! And, as always, thank you for any comments/favorites!



Closeups: