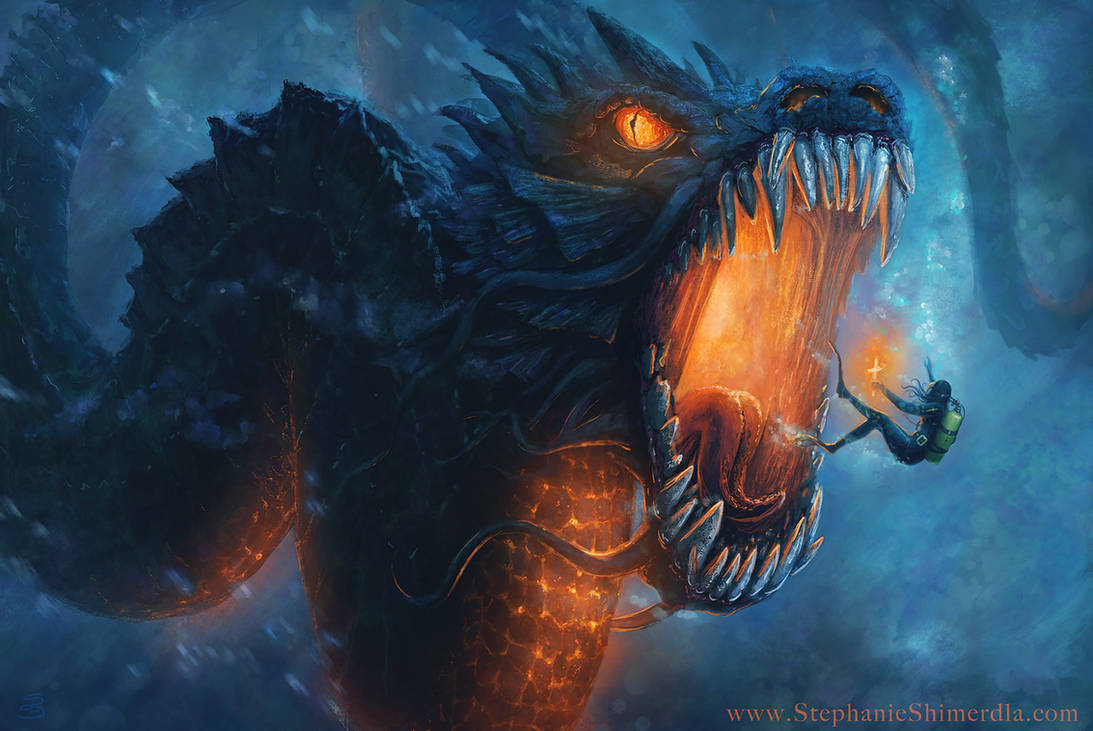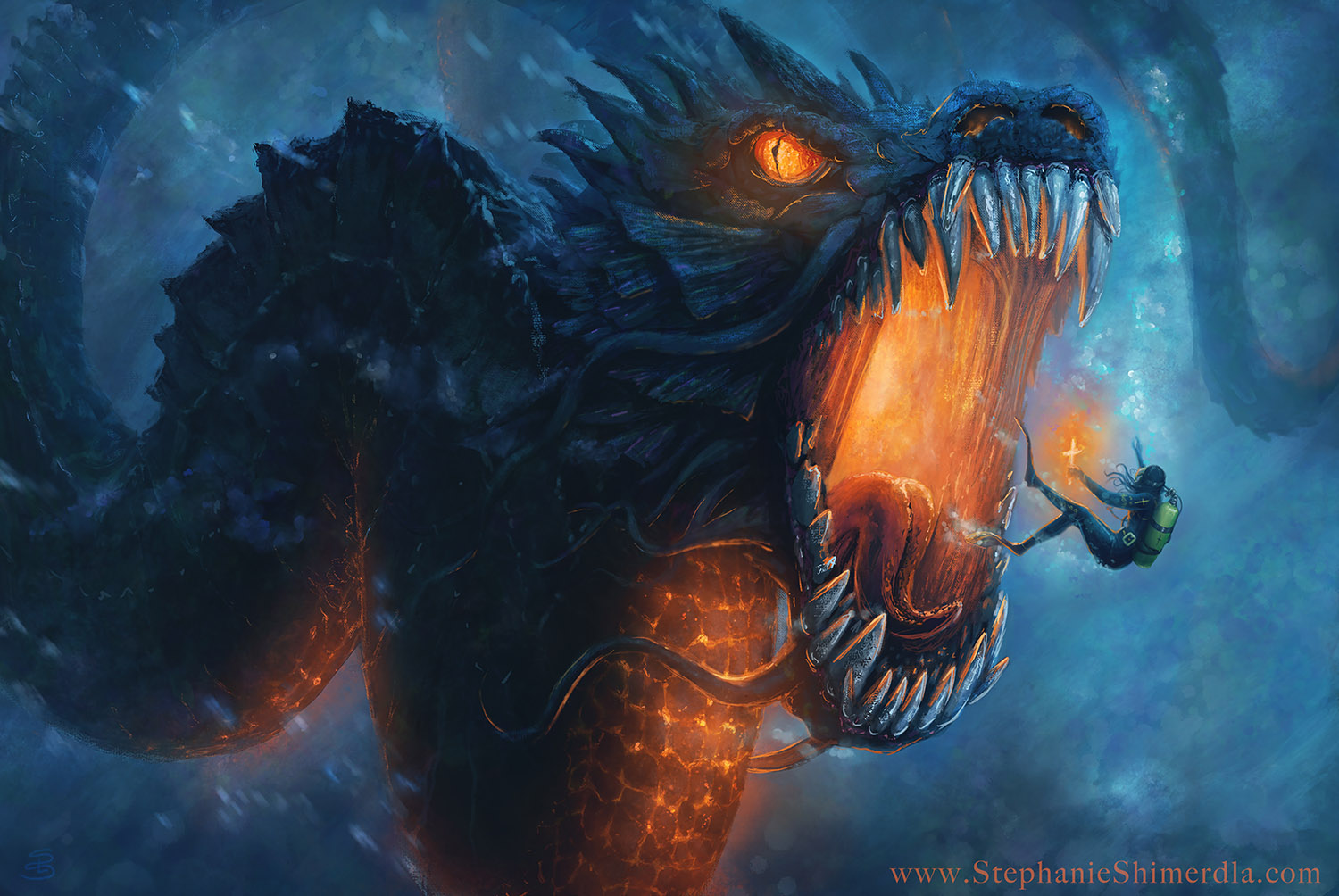 This was both a study and made for the purposes of a tutorial on perspective (which I'll post a progress deviation/link to in a few days). It's funny how it progressed... I was originally inspired by a quote from Douglas Adams: "The silent thunders of the deep."
However, while I was painting it and trying to figure out what kind of figure to put in there as a reference point, so we could see how big this guy truly is (I was going back and forth between a diver and sharks), my husband saw the tiny diver I'd put in my thumbnail and started singing the song "Holy Diver" by Dio. Immediately inspired, I decided to make the diver be doing some sort of underwater exorcism against what I can only assume is some kind of demonic beast-dragon-eel-thing.
So a big thanks to my amazing hubby for some inspiration for the story behind this one.

You can check out my tutorial and time-lapse associated with this one here:
youtu.be/Ms7dAawueS8
EDIT: WOW! Thank you SO much for the DD!! That means so much to me!

FOLLOW ME ONFacebook | Twitter | Tumblr | Pinterest | Behance | Artstation | Society6 | My Website