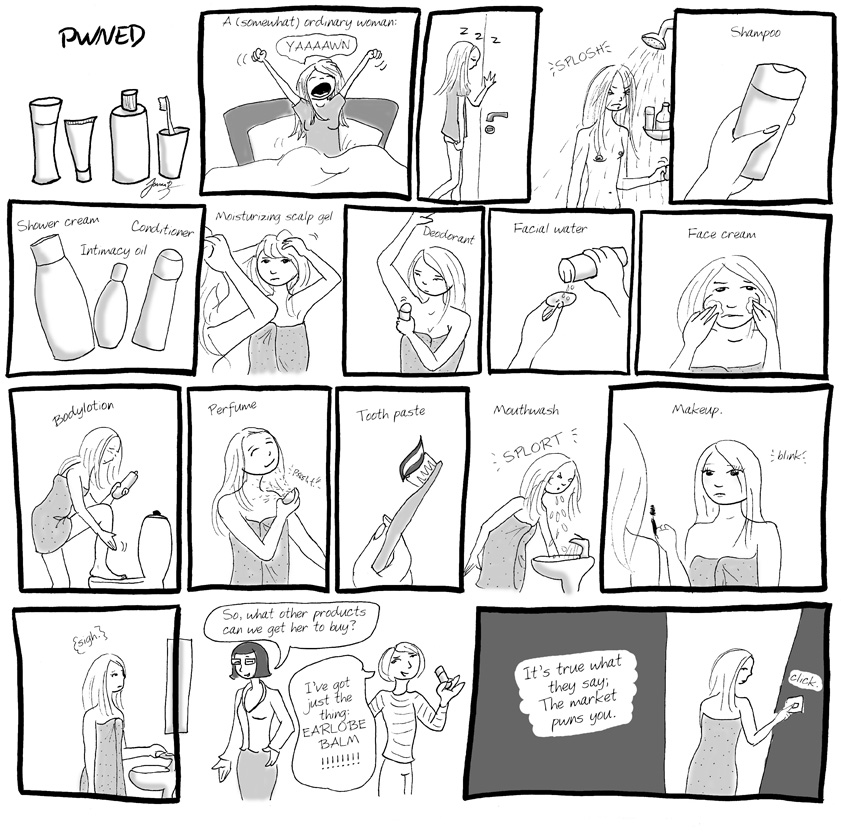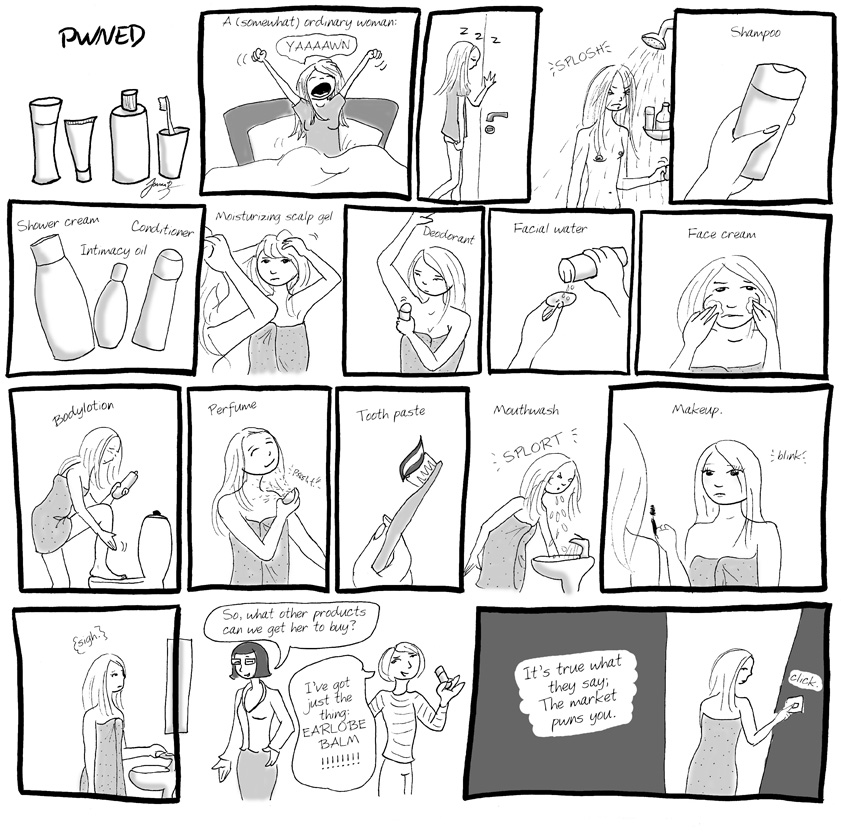 I realized that I use a ridiculous amount of different kinds of bathroom products. And I fear I'm not the only one. I suspect a conspiracy.

Tja, nog kan man allt vara glad att man är kille, även om en annan också tenderar att använda en massa onödiga prylar...
Intressant tanke med serien iaf!

Reply

Ojoj, det är inte lätt att vara en kvinna

Kul att se att du fortfarande är vid liv, trotts att du fortfarande går i mittenuniversitetet

Reply

Det svåraste är nog att
inte
vara konsument...

Ja, jag lever och har mig, men nu är det äntligen slut mellan mig och MIUN! Hur är det själv, du pluggar på?
Reply

haha, sant sant

Jasså? Hur kommer det sig, när slutade du?
Jo det är bra, pluggar på Mälardalenshögskola i Eskilstuna, på innovationsprogammet. Kan säga att det är roliga än webbdesign.
Reply