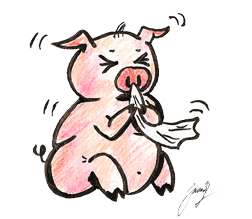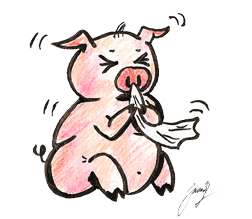 It's a piggy! With the new, trendy flu! Um.
There was a blog-thing about pigs some time ago, and I joined in.


cute, I got my vaccination yesterday, it kinda hurt.
Reply

cute

The media hyped this piggy-flu up way too much, I wonder if there was profit to be made by big pharma here or by someone... so many more people die of hunger each day

Reply

the world's fallen to the power of the piggy flu!

Reply