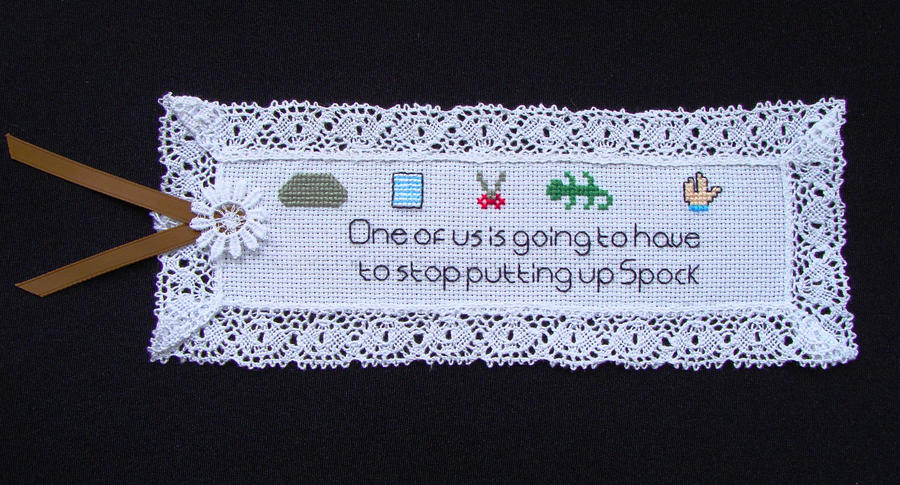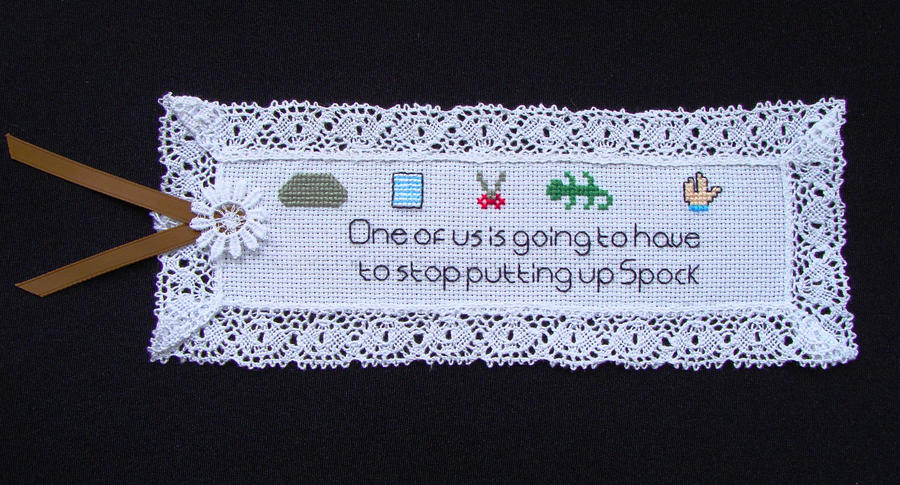 Watch
My second cross stitch
This is a Christmas present for my boyfriends step dad, thankfully he doesnt know about my DA account, so I can post this early

I used a picture online for reference but I added my own elements to the image. Also, I did not have a chart or anything, just an online image, so I matched the colours by eye.
This is a Big Bang Theory joke, if you dont get, you should first of all edumacate yourself with this wonderful show, and second go watch the youtube link.
[link]
1.75" x 6.5" on 18 count cotton
Floss used:
Anchor & DMC: 1040, 403, 162, 1, 321, 244, 3770

Where did you find the image online that you based your own "chart" on? I'm just calling it a "chart" since you said you didn't have one to follow, so I'm guessing you "made" one yourself?
Reply

oh, I had found a pic of this cross stitch on google and would just look at the pic and stitch, but I had to make adjustments because certain things were uneven and miscalculated.
Reply

Reply

Oh my god, this is adorable! It's so epic.
Reply

OH MY THIS IS SOOO AWESOME.
I approve.

Reply

awesomesauce

Reply

Reply