For past examples:
slifertheskydragon.deviantart.…

Commissions!

Prints:
Only 8.5x11" and smaller are available online atm.
11x17 may be available in the future.
Pricing:
(per character, additional characters are generally 75% of first character cost)
Sketch -
Pencil ($10, mailed to you (optional))
Digital Sketch ($8)
Lineart -
Pen ($15-20, mailed to you (optional))
Digital ($18-25)
Colored -
Traditional (copics) ($25+, mailed to you (optional))
Digital ($30+, 8.5x11" print mailed to you (optional))
Manga/comic commissions -
(not accepting at this time)
Character design sheets -
(ask if interested)
The process is:
- negotiate the picture wanted
- work out a price
- I draw a rough sketch of it first (unless you commission a sketch)
- payment is sent (Paypal preferred)
- I finish the work
- The lineart/actual work (if traditional) can be sent to you IRL
- Digital works are posted on DA unless otherwise noted. (you must tell me if you do not want it on DA)
Will draw:
- any series, character (references needed as nessicary)
- shonen-ai
- OCs (I prefer these actually. If you have references that helps.)
- monsters
- Character designs
- any and all other stuff not in the "won't draw" section
Won't draw:
- Hentai
- Yuri
- anything i'm not comfortable with

(new) Yugioh Mat designs: (THIS IS ONLY THE DESIGN**) $10-$45
I can ONLY use images I'VE drawn/ you/I have PERMISSION to use.
** Hyoma, the matmaker I work with, offers to print out any design you bring to him for $35+S&H
This would be on TOP of my commission fee.
examples: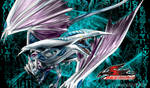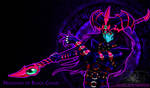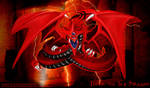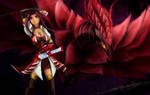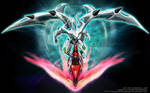 If you want your commission
turned into a REAL MAT
For a mat that I actually buy a blank mat, draw your commission on it, then ship it to you (meaning you get not only the commission but a REAL LIFE MAT) this will range from $45-$120 (including the commission, cost of mat, but does NOT include shipping and handling (out of local area) If you go to a regional or event near me and i go too i can give it to you there. ) depending on complexity
example: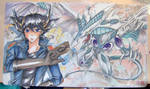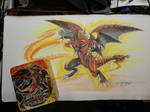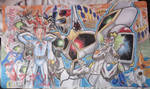 (more here
slifertheskydragon.deviantart.…
and
slifertheskydragon.deviantart.…
)
progress:
slifertheskydragon.deviantart.…