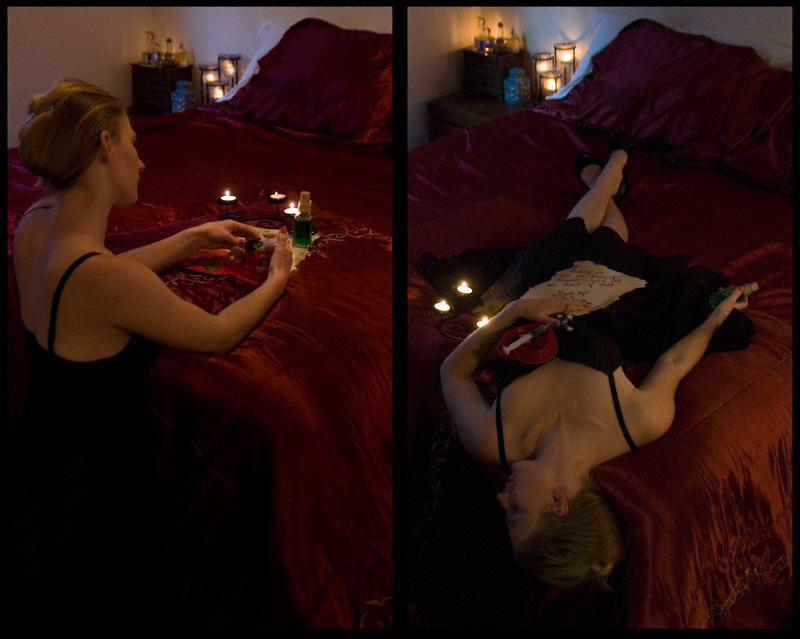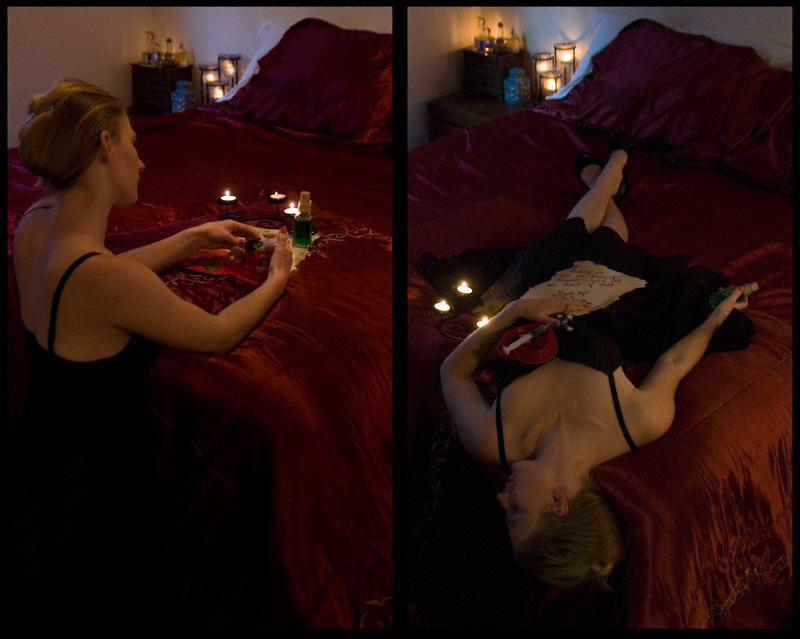 Watch
Photo of ~
AngelleDeGuerre

Macabre Valentine's Diptych created for the "Bloodless" half of the
My Bloody/Bloodless Valentine
contest at #
BloodlessCoup

The original images, full sized:
Part 1:
A Little Drop of Poison
Part 2:
Eat Your Heart Out
And, because it's me, a few hours later she came back as one of the walking dead.

Eat Your Heart Out: Aftermath
Makeup by model, styling & props were a joint effort.
The note is an Emily Dickinson quote:
"Parting is all we know of Heaven and all we need of Hell." Model provided the quote & calligraphy.
Prints (signed, limited edition, numbered) are available for sale directly, please contact me if you're interested.
Additional photos of ~
AngelleDeGuerre

(coming soon)
Image © James Glendinning/SilverLight Esoterica Photography.
Image may not be used, copied, or distributed in any way or form without express written consent.
This work is NOT in the public domain.
This work MAY NOT be used as stock.

wow.....very nice~ i like this a lot

Reply

It is not fail! It's interesting.

You were very graceful about mrorenj's snotty comment.
Reply

*shrug* Everyone's entitled to an opinion. I've heard worse about my work. I'm not afraid of criticism, so as long as the remarks aren't a) obscene or b) an attack on the model I leave them.
He seems to be in the minority.

Reply

He also deleted the exact same comment I chose for one of his awful and pretentious attempts at self portrait art and sent me a note to let me know he deleted it because it lacked any "constructive criticism". Hypocrisy is on the rise... I love to catch it in action shove their noses in it like a dog when it shits in the house. BAD BOY! lol... moron.
Reply

I'm not so graceful. I've yet to grow into that. X3 But I agree with you 100%.

Reply

I turned 40 in December. I've been submitting writing & visual art to publishers, galleries, and juried competitions for 25 years. I've developed a thick skin & sens of perspective LOL.
Reply

I'm not even 18, but I'm looking forward to going to college in the fall for writing/linguistics. My skin's thick and thin, it depends greatly. I suppose everyone starts out that way.

Reply

Reply