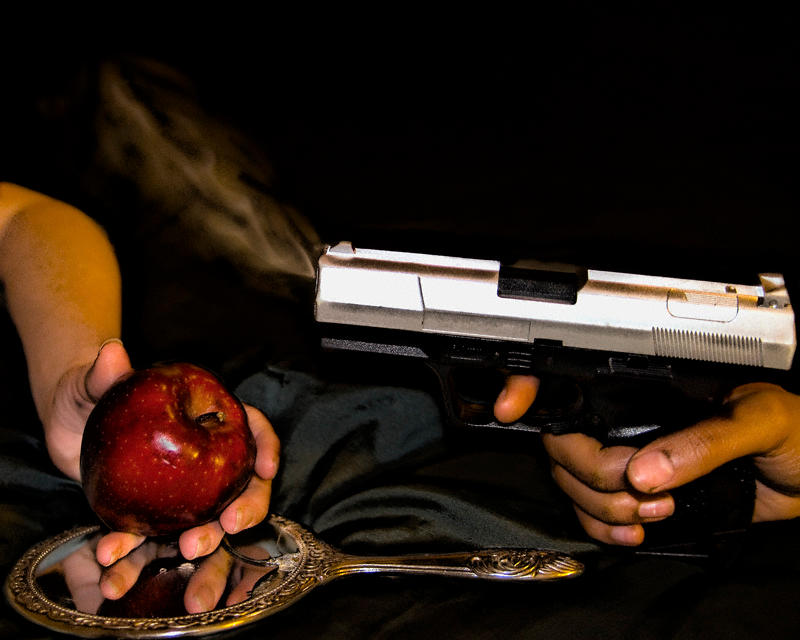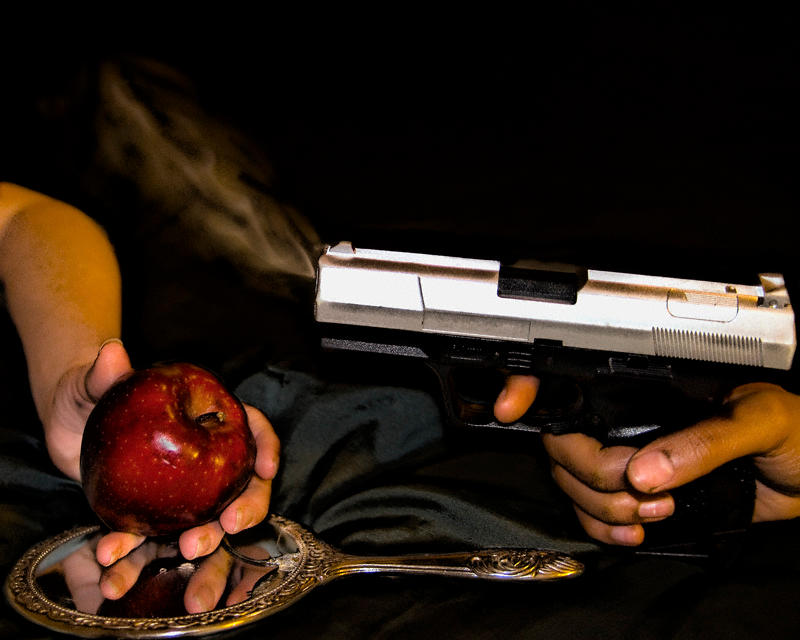 Watch
Poison apples don't do well against a 9mm. And sometimes even an innocent princess can have enough of a Wicked Queen & say "I'm not taking any more."
Models ~
AngelleDeGuerre
and Nedah Oyin. It's a prop gun, the smoke's real, we packed incense in the barrel.
This image was designed specifically for #
dark-fairy-tales
's "Twisted Innocence" contest.
Image © James Glendinning/SilverLight Esoterica Photography.
Image may not be used, copied, or distributed in any way or form without express written consent.
This work is NOT in the public domain.
This work MAY NOT be used as stock.

When poison apple fails, use a gun
Reply

<--- Gun enthusiast- Isn't that gun based off a Sig Sauer? and nice trick with the incense, love argument the title portrays XD
Reply

It ends just like the original fairy tale, in the sense that the evil queen dies.
Reply

That's...pretty badass.

Reply

Reply

Well done!

Reply

Oh i love it, We all know once they do go on a gun spree to get what they want, you will never again keep them down on the farm. I will have to mind that i do not find myself sitting in a game of

oker with the Princess some day. She might also have adopted the rule that a Smith and Wesson beats four aces.
Reply

Sweeet!!

Reply