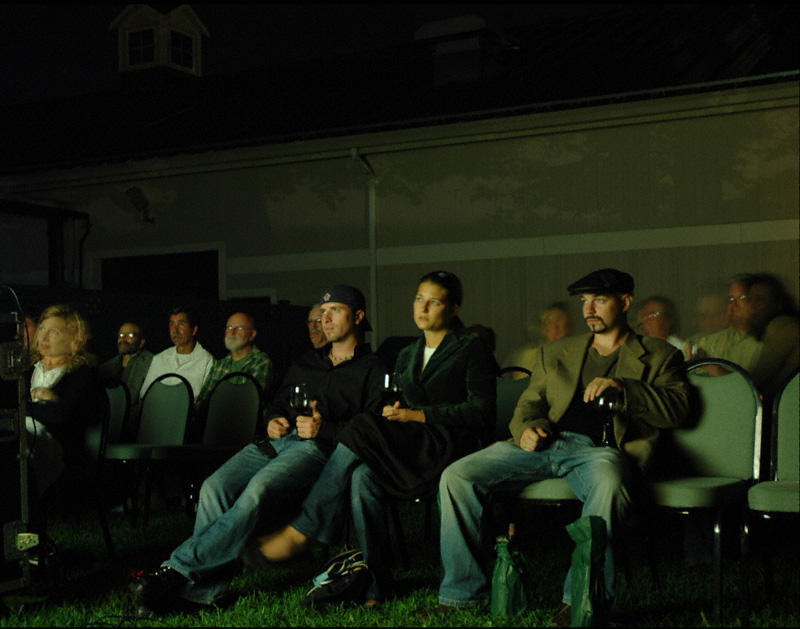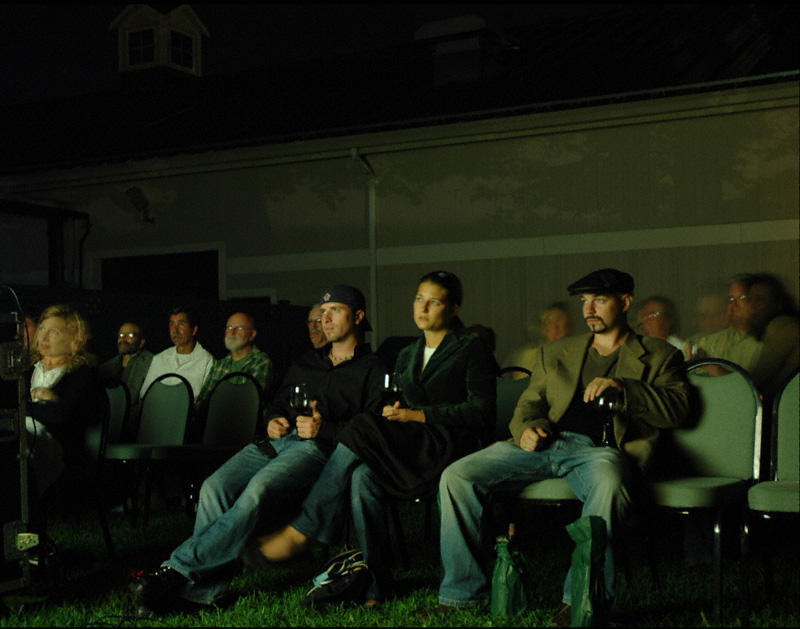 Watch
This was shot at the
Lieb Cellars
2006 Fall Film Festival.
It was an "outside under the stars" event between 2 of the large buildings at the processing facility for the wine.
I knelt on the ground next to the screen & leaned against the building to shoot a times exposure in the light reflecting from the screen.
This print was selected for the 2007 Orlando Fringe Festival art show, and the curator of the exhibit purchased the #1 print for her collection.
There are still numbered limited edition prints available directly from me.
Image © James Glendinning/SilverLight Esoterica Photography.
Image may not be used, copied, or distributed without express written consent.

This is fabulous!

Reply

Ty

This's outside between 2 of the big winery buildings, the screen was on a wall & I'm crouching under it for the lone exposure. The guy in the beret's film was being screened. It was great, I got a week shooting on Long Island & all the wine I could drink LOL.
Reply