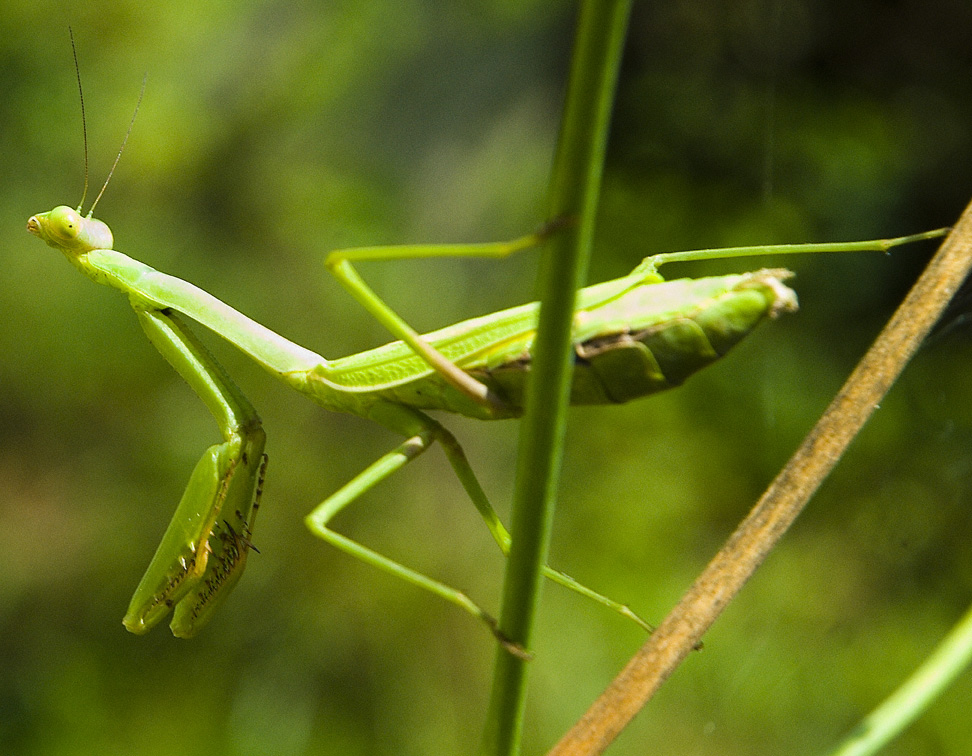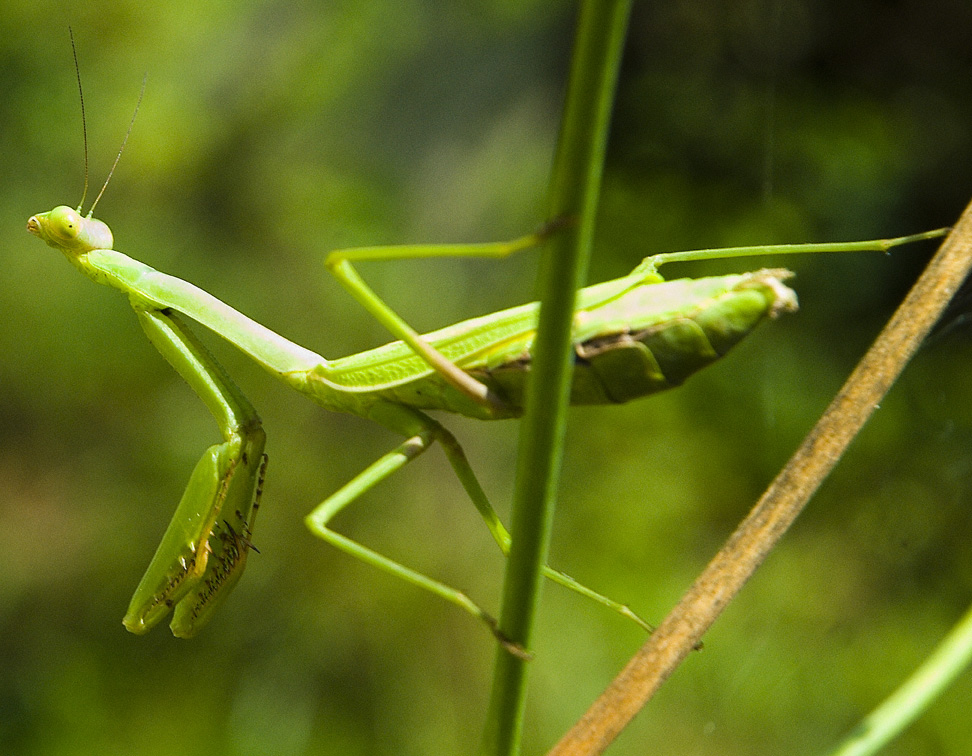 Watch
Praying mantis shot in my neighbor's garden.
See more of her:
You Talkin' To Me? No. 2
See more of my work at
my Model Insider portfolio
or
my website
Prints (signed, limited edition, numbered) are available for sale directly, please contact me if you're interested.
Non-DA members can contact me for prints/merchandise at:
prints *a t* slephoto *d o t * com
Image © James Glendinning/SilverLight Esoterica Photography.
Image may not be used, copied, or distributed in any way or form without express written consent.
This work is NOT in the public domain.
This work MAY NOT be used as stock.

Feedback from

Please see this feedback as given from a member to a member and which reflects only the personal view of


Hi James, a great picture you show here. The focused face and eyes of the mantis are really amazing. I feel followed and viewed from the mantis. I like it very much. But about something I feel irritated and I do not know exactly what it is. So let me give you an idea and I would be pleased if you could give me later a feedback on this.
It seems that it is cutted out of a picture. I expect this because of the blured/coarse background and the focus differences between the head and the body of the mantis. Additionally I expect that you have given a lot of contrast to the picture because the body is a little bit overexposed. But this is all is an expectation from me

It would be great to here from you and thanks a lot for sharing your mantis picture in the constructive comment folder.
Reply

Thanks

I was somewhat limited by the lens I was using & how I had to frame & shoot this to make it come out.
I agree on many of the technical points.
Reply

You are very welcome and thanks for your feedback. I know this was a constructive comment on a "high level" (I hope this expression exists in english too) because its for sure an amazing shot of the mantis

Greetings feigenfrucht

Reply

Love mantis !!!

Reply


I have 1 or 2 more of her I need to post.
Reply

C: ! what lens do you use D: ?
Reply

It depends on the shoot. For these I have a Nikon 80-200 f 1.8 lens that has an adaptive setting for macros... effectively I can shoot a super-close up like this from 3-5 feet away, it's great for close up nature photography because I don't have to get close & scare my subject. It's a wonderful super sharp lens, but I DO need a lot of light & often a tripod for it.
Reply